Background
Published on September 10th, 2019 | by Ruben
0
Sherry shops in Jerez
It may sound funny that the options for buying sherry in Jerez de la Frontera are relatively few and far between. I mean, considering the size of the city (200.000+ inhabitants) and the fact that it's right at the heart of the wine production, I've always found it surprising that there are only 2 or 3 specialized shops that offer a wide, interesting array of sherry wines. Of course I'm not counting all the bodega shops, which obviously offer a whole brand at once, but in that case you're forced to drive across town to pick up a varied selection.
So, here's a list of my favourite wine stores to go sherry shopping in Jerez or Sanlúcar. If you're only interested in sherry tasting, check out the list of my favourite places to eat in Jerez and the sherry region.
If you're not planning to visit the region, check out my other article on where to buy sherry online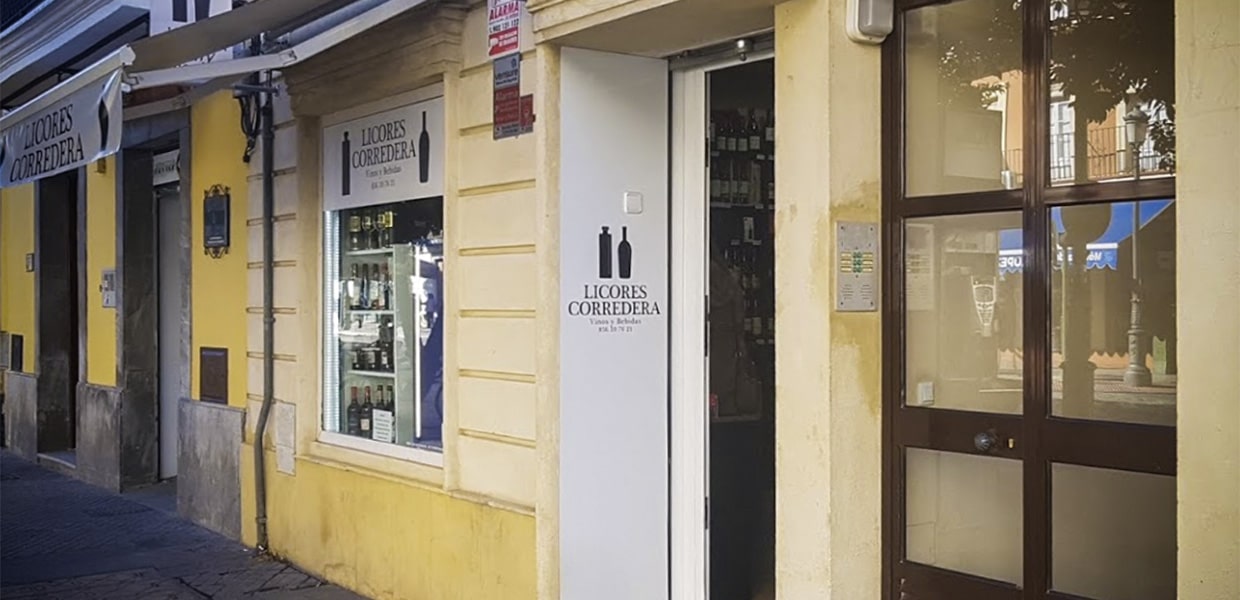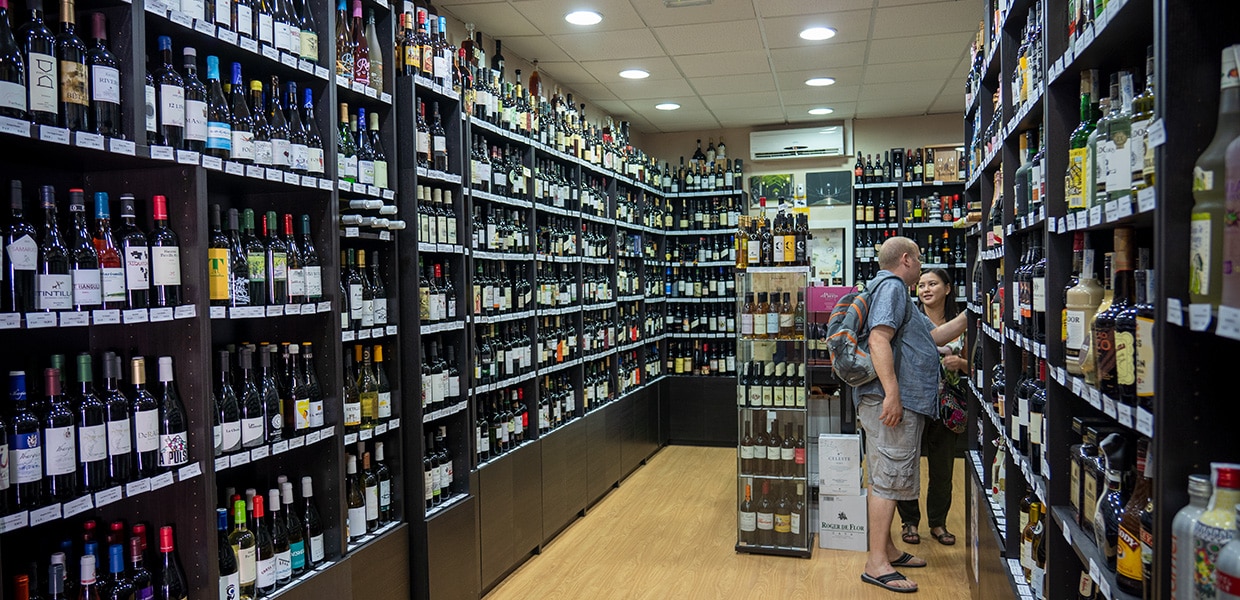 Licores Corredera
www.licorescorredera.es
Calle Corredera 10 – 11402 Jerez de la Frontera
Open daily 10:00-15:00 and 18:00-21:00, closed on Sunday
Founded early 2014 by Miguel Monje (who used to work in bodegas Garvey) and his wife Ana, this is a fairly young shop but it has radpily built up the widest selection. Although they sell other drinks like whisky, brandy, liqueurs and gins, more than half of the 60m² store is dedicated to sherry and related white wines from the region. That means several hundreds of different sherry wines, from the most basic expressions up to the most exclusive releases, including some antique bottles dating back to the 1960s.
Moreover they're always quick in getting the newest releases from virtually all bodegas in the region. The friendly owners are happy to help with advice and there's always something to try before you buy.
Well worth a visit. They also have an online shop and will sort out international shipping.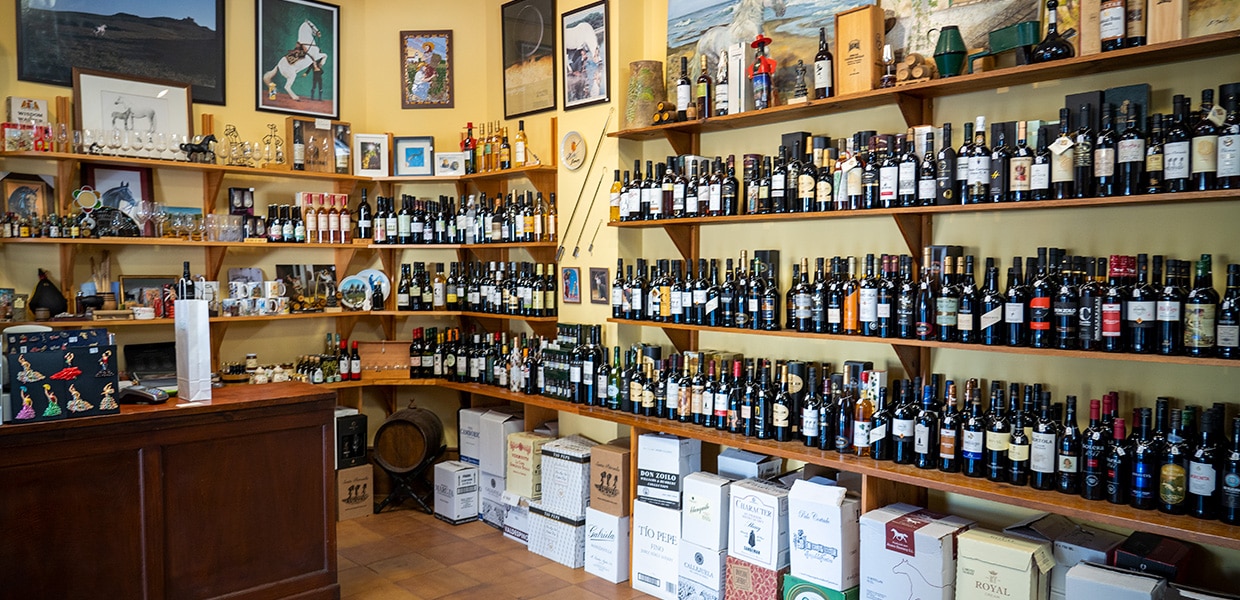 La Casa del Jerez
lacasadeljerezcom.wordpress.com
Calle Divina Pastora, corner with Av. Duque de Abrantes – 11402 Jerez de la Frontera
Open daily 10:00-14:30 and 17:30-20:30, Saturday 10:00-14:30, closed on Sunday
'The home of sherry', or so they say, this is another well-known sherry shop which was founded in 1995. It is run by Borja González and a more traditional shop, including barrels of sherry from which you can bottle in bulk (supplied by Bodegas Faustino Gonzalez if I'm not mistaken). Here you'll find at least 150 different bottles of sherry wines from a vast array of bodegas, in all price ranges. The store offers just sherry and sherry brandy, no other wines or spirits. Although the range is a bit smaller than in Corredera, you can count on solid advice and assistance.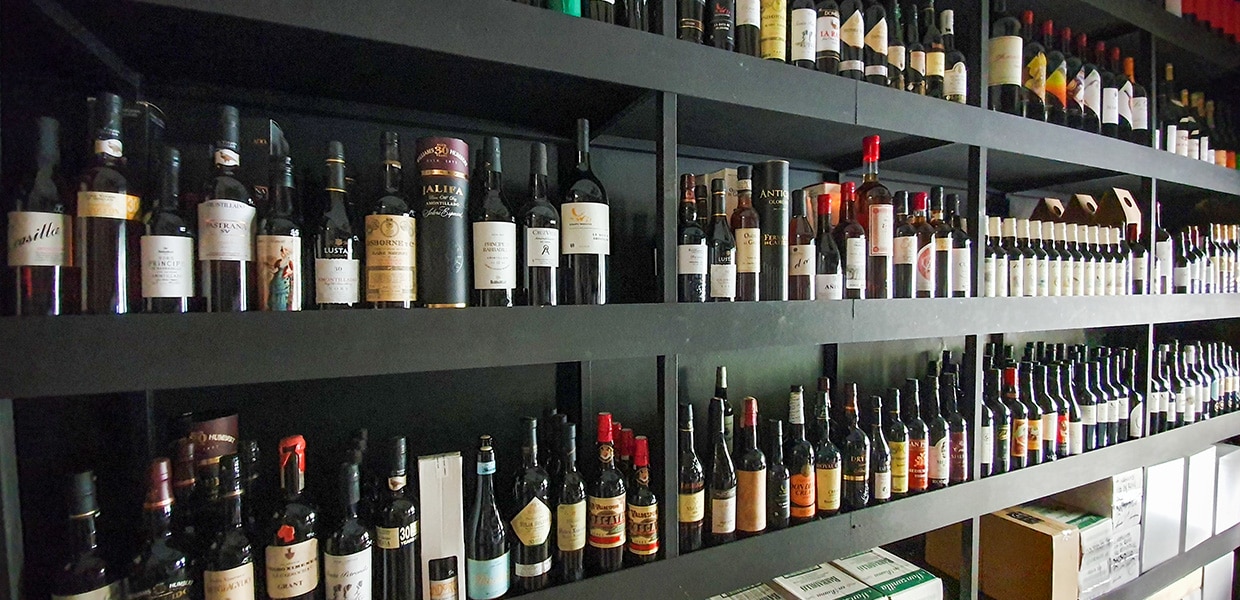 La Sacristía del Marco de Jerez (Der Guerrita)
www.tabernaderguerrita.com
Calle San Salvador, corner with Calle Rubiños – 11540 Sanlúcar de Barrameda
Open daily 11:00-14:00 and 17:00-21:00
An institute rather than a shop: a great tavern (Taberna der Guerrita) that serves classic tapas and seafood, with a small backroom where they host seriously interesting wine tastings. There's a small annex with a few dozens of bottles that you can buy or open right away during a meal. Here you won't get the widely available, commercial sherries but only the older, exclusive bottlings (Barbadillo of course, and other classic bodegas).
They are also the place to be for wines from the latest generation of winemakers, think Ramiro Ibáñez, Willy Pérez, Forlong, Callejuela etc. They also have some unique wines specially bottled for the shop.
Dealbariza
www.dealbariza.com
Calle San Juan 6 – 11540 Sanlúcar de Barrameda
A small shop with local delicatessen: cheese, artisan beer, olives… and a few dozens of wine references. They have the classics but also a lot of the newer 'boutique' bodegas, unfortified Palomino wines, etc.