Background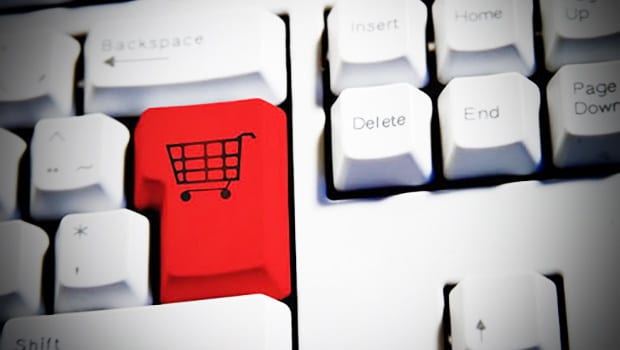 Published on December 31st, 2013 | by Ruben
8
Where to buy sherry
I'm constantly reading about sherry, and as I'm particularly interested in the better examples, I tend to chase specific sherries until I have a bottle at home. Unfortunately that's a hard task if you're living outside of Spain, and it really shouldn't be so hard.
Wine shops and supermarkets: sad situation
Let's take my own country Belgium as an example. I suppose most of the sherry is purchased in supermarkets. The bigger supermarkets around here offer five to ten different types of sherry, but only the bigger brands like Tio Pepe or Osborne, and only the cheaper expressions.
While these are fine table wines, I'm more interested in the artisan products which are mostly sold through specialized wine retailers. The smaller bodegas all have one importer. Usually the importer is also a retailer so you can buy the wines directly from them. They will also distribute the wines to restaurants, bars and sometimes also to a handful of smaller, local shops.
Sherry wine distribution
Unfortunately, some just don't distribute the wines further, which leaves you with one retailer for a whole country. The big problem is that importers seem to pursue exclusive agreements, and once they are the sole importer for the whole region, they will focus on this one bodega and sell no other sherries. From the bodega's perspective, it's easy to work with one distributor. However, from a consumer perspective, it means having to run across the whole country in order to find a nice selection of sherries from different bodegas.
With at least 30 active bodegas, this scattered situation is crazy, especially when compared to the whisky market, for instance. There are around 100 active distilleries in Scotland, and I know at least 10 specialized stores in Belgium where I can get a bottle from nearly every distillery! Same for gin: there are even dedicated online gin shops that sell nothing else.
Of course shops will argue this is down to the low popularity of sherry, but this is a chicken-or-egg problem. Of course artisan sherry won't gain popularity if you have to drive two hours to find a bottle. In my opinion the exclusivity concept is outdated and it's clearly not helping to get a wider acceptance and availability of sherry. Bodegas: find more distributors with a strong online presence to get your products out there! And maybe look beyond the brick-and-mortar shops altogether…
Buy sherry online
In today's globalized world, online shopping has really taken off, especially for niche products. The best online shops for sherry are located in Spain or the UK but a lot of them don't seem to show much interest in shipping abroad, which limits their potential. Bigger bodegas like Gonzalez Byass have their own webshop, but again most of them only offer shipments within Spain.
We should support the ones that do ship abroad, as the available range is Spanish shops is so much bigger than in the rest of Europe. Prices are also lower so if you order a couple of bottles at once you'll easily balance the higher shipping cost.
Funnily enough, some of the more interesting shops for buying sherry online are originally whisky retailers: La Maison du Whisky in France, and The Whisky Exchange and Master of Malt in the UK. They have a decent selection and they ship to virtually every country in the world, with affordable shipping rates. Still they are each showing a rather limited part of the sherry market.
—
To cut a long story short: finding those really special sherries is often harder than it should be. Bodegas should rethink their distribution process as the most interesting products are nowhere to be found, yet they are the key to making sherry popular (again). It's good that they set up their own webshops, but please look outside the Spanish borders. In fact I think there is a big potential for an independent global shop that sells premium sherry online, from a more complete selection of bodegas. You'd have no reason to look elsewhere or to search local shops trying find a specific bottle.
Best sherry wine shops: our guide
In the meantime, let me help you find the sherries I've been writing about. I'll share some of my personal favourites among the online shops. The ones in red are shipping abroad. The best ones are definitely in Spain and the UK. I have bought from all of shops below, so I can recommend them, but my top favourites have an asterisk. Of course there are other websites from local wine retailers, but as I said most of them are only offering one or two bodegas.
Virtually all of the sherries reviewed on SherryNotes can be found in one or more of the shops below, but if you still have difficulty locating a specific sherry, feel free to contact me (be sure to mention your location).
Spain
Too bad these last two have limited the transport options to just a few countries recently. Not sure why they would ship to one European country but not to others…?
Also read my list of wine shops in Jerez and the sherry region if you're planning to visit the area. Some of them ship abroad.
France 
Germany
United Kingdom
A list of UK importers for the most important bodegas can be found here
Belgium
Netherlands
United States
I'm based in Europe so I can't help you locate specific bottles in the States.
However there's a list of all sherry importers in the US, they can help you further.