News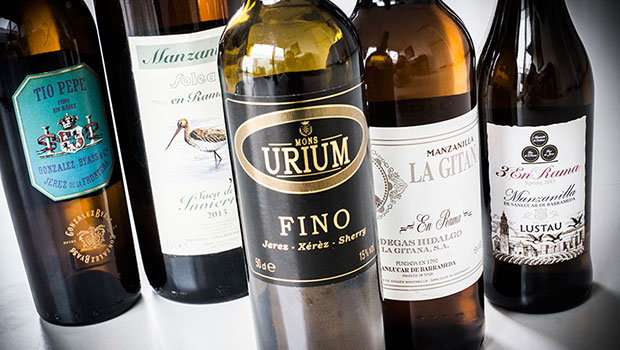 Published on March 22nd, 2016 | by Ruben
0
The En Rama season is here!
Springtime is here – traditionally an exciting moment for the sherry region: it is the season in which the flor is at its thickest, and therefore also the en rama season par excellence.
Flor is a protective layer of yeast cells that lives on the surface of Fino and Manzanilla sherry wines and protects them from oxygen contact. With the right environmental conditions, flor occurs naturally in the region because the yeast cells are present in the air.
Towards minimal filtering
In the past few decades, Fino and Manzanilla were usually heavily filtered. This makes the wines more stable, which leads to a bright, clear wine that can easily be transported and conserved for a reasonable amount of time. Unfortunately it also takes away much of the richness, flavour and colour of the original wine. In the meantime a better understanding of the mechanism of flor and improvements in transportation allowed for to the launch of en rama sherry.
En rama literally means on the branch. You could say it is 'raw' sherry, in its freshest, most immediate state, almost identical to trying it straight from the cask.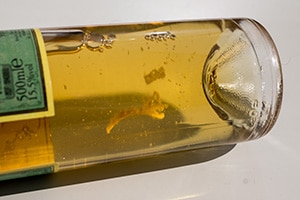 Producers will often tell you en rama wines are untouched. This is not entirely true: the wine still needs to pass a minimal fining and a rough filter to take out the biggest clots of (dead) yeast cells and any other debris and dust inside the barrels. It's just that the filter is much coarser (about 2x) than the one used for commercial, filtered sherry.
It's certainly not uncommon to see white particles floating around in a bottle of en rama sherry, but this is perfectly harmless. In fact it's even said to contain benificial antioxidant compounds. And remember they guarantee a much richer profile and more intense experience.
Origins of en rama sherry
Barbadillo was the first bodega to launch en rama sherry, the Manzanilla Solear En Rama, back in 1999. They still release it four times a year, which lets you appreciate the influence of the seasons. In 2010, González Byass launched the first Fino en rama, the Tio Pepe En Rama, which has seen a yearly release since then.
In the last couple of years, almost every producer has released one or more 'en rama' versions of their wines. There is a growing consumer interest for a more genuine, intense style of sherry that hasn't been modified by pre-bottling manipulations.
An interesting idea is Lustau's Tres En Rama. This yearly series unites sherries matured in the three key cities of the sherry triangle (Jerez, Sanlúcar and El Puerto). They are selected by experts to express the microclimate and unique personality of each city. An elementary excercise if you're serious about sherry wines.

Springtime = En Rama time
Most of the en rama releases are bottled in April, when the flor is literally flourishing. I'm sure bodegas are working on this year's selection as we speak. At the start of May, most cities in Andalucía will have their yearly Feria, a big festival that originated in the Middle Ages as a celebration for cattle farmers and horse keepers. Traditionally this is the ideal moment for sherry bodegas to release an ultra-fresh bottling of their Finos and Manzanillas, the standard drinks at the Ferias.
Even if you won't make it to a Feria, keep your eyes peeled for new en rama sherry that will hit the market in the coming weeks. This is the perfect time to discover the true nature of Fino and Manzanilla. They come in limited amounts, so don't miss them.
Three suggestions
To make your mouth water, here is a quick look at three en rama sherries.
Nicely combines the penetrating sharpness of iodine and salt with rounder notes of almonds and pastry dough. Big hints of fresh bread and citrus. Very smooth and soft on the palate, but it gains intensity over time. Not the driest, nor the most saline or intense Fino En Rama, but it's nicely different. Each batch is limited to 10.000 bottles. Around € 12.
Mine was bottled in summer, so a more moderate expression in terms of yeasty notes. A very umami kind of Manzanilla with some earthy touches. Classic almonds and brine. An intense, slightly fatty and saline palate with soft herbal notes towards the finish. It pairs particularly well with food. Around € 15.
My personal favourite among the '3 En Rama' releases in 2015. A very classic nose with hay and warm canvas, almonds and nice touches of dusty cellars. Elegant in the mouth, with hints of bread crust, olive brine and just a hint of apple sweetness. The archetype of a Fino de Jerez. No more than 1000 bottles of each. Around € 20.