Oloroso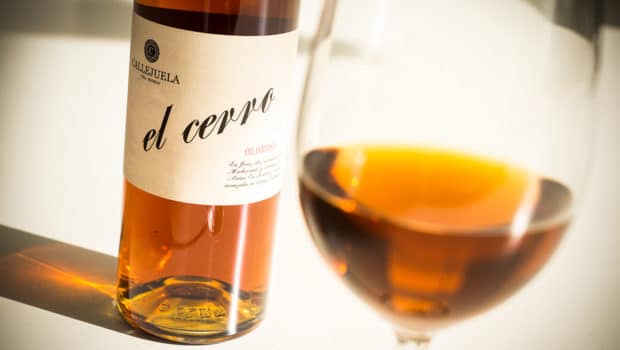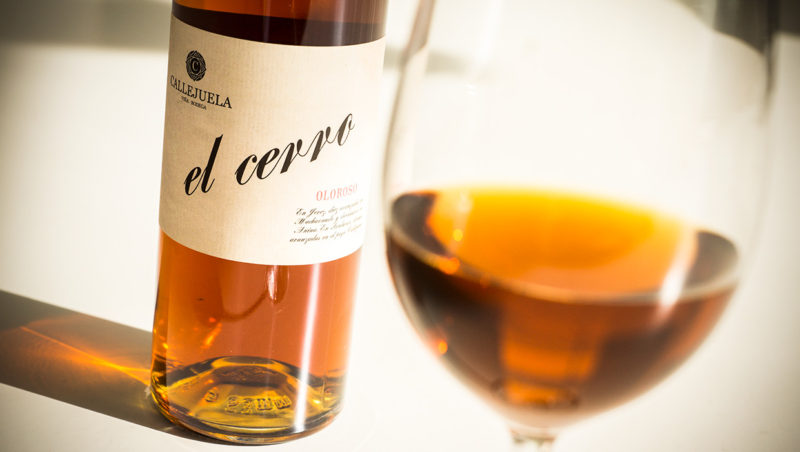 Published on October 18th, 2016 | by Ruben
0
Oloroso El Cerro (Callejuela)
El Cerro is the Oloroso in a series of four wines (see Blanquito) that was released by the small bodega Callejuela in 2015. The Blanco brothers started making wine in 1980 and they are bottling it under their name since 2015. With this series, they immediately attracted attention among sherry lovers.
El Cerro is said to be just over 20 years of age
The grapes for this wine are coming from the owners' own vineyards which surround the bodega and for the winemaking the owners are assisted by Ramiro Ibáñez. It is bottled en rama, with minimal filtering. In January 2016, El Mundo Vino – the wine chapter of Spanish newspaper El Mundo – selected its 'wines of the year' and awarded El Cerro in the category of sweet / sparkling / fortified wines.
El Cerro Oloroso (21%, Callejuela)
Nose: big, generous nose with a wide fruitiness (juicy figs, dried dates, some apricots), an intense caramel touch and lovely waxy aromas (polished furtniture, beeswax, treated leather). Hints of cinnamon buns, vanilla cream and roasted almonds. Caramel coated peanuts as well.
Mouth: lovely intensity. It opens with the same hints of dried fruits, with an off-sweet roundness and a nicely balancing acidity. Its texture reminds me of the velvety smoothness they call Pata de Gallina, though maybe less oily in this case. Plenty of spicy notes (pepper, hints of clove) and a clear woody edge. Concentrated but it shows a lot of elegance as well. Long, slightly drier aftertaste. Some roasted notes and still a hint of caramel.
Availability: around € 28 for a 50 cl, but only available in Spain as far as I know. And they only release 500 bottles a year.
Summary: A big structure, lovely fruity notes and a generous dose of polished wood makes El Cerro an excellent Oloroso. One of the best I've tried in its age category. Hard to get but very much worth tracing down.