Manzanilla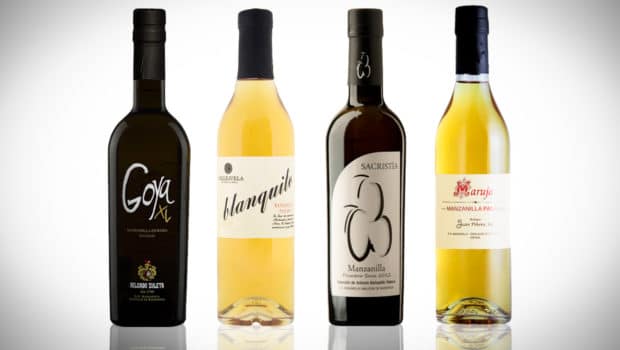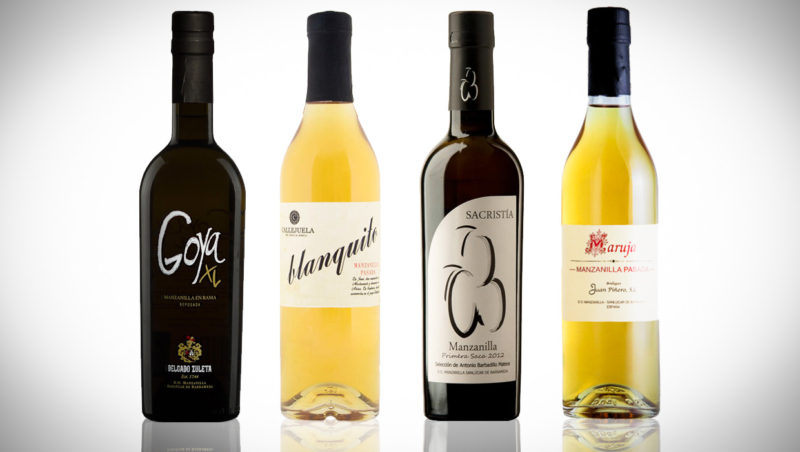 Published on September 15th, 2016 | by Ruben
0
4x Manzanilla Pasada
The other day I sat down with the good people behind Xpertvinum. They were thinking about widening their range and wanted to try a couple of Manzanilla Pasada bottlings head-to-head. Excellent idea, especially since they are all cracking wines and possibly some of the best Manzanillas on the market. Four Sanlúcar wines of around 10-15 years of age, all bottled en rama, with minimal filtering.
With Manzanilla Pasada, you're always trading in a bit of acetaldehyde punch and intense flor for a more relaxed profile that revolves around subtleties and complexity. These old wines are perfectly suited for bottle maturation, which makes it nice to revisit them at different moments, but often also makes it difficult to give a conclusive appreciation.
It was an informal tasting so I will limit myself to a rough comparison. I may revisit some of them in the future.
Goya XL Manzanilla Pasada (15%, Delgado Zuleta 2016)
Goya XL is bottled from a specific selection of around 20 old butts in the solera of the Manzanilla Pasada La Goya, the flagship wine of Bodegas Delgado Zuleta. It is around 10-12 years old. Around € 20 for 50cl.
I reviewed a previous edition here. Impressive nose, classic with lots of tiny nuances and enough punch. Citrus, nuts, saline freshness, weet herbal tea. Equally intense in the mouth, although this time I seemed to pick up a lot a slightly bitter, vegetal edge and some buttery notes that I found less to my liking.
Maruja Manzanilla Pasada (16%, Juan Piñero, March 2016, 1000 btl.)
A wine taken care of by the enologist Ramiro Ibáñez for Bodegas Juan Piñero, a former almacenista for La Gitana. At its base are old barrels from Pedro Domecq / De Terry. This venerable wine, a selection from the already well-aged Manzanilla Maruja, is at least 12 years old, possibly even older. Around € 20-25 for 50cl.
This is a wine that needs time on its own and that has difficulty expressing itself among other wines that are possibly a little younger and more powerful. In fact there's hardly any flor or minerality to be noticed, it's more about honeyed roundness, almonds hay, a bit of old oak and mellow coastal hints. Soft traces of Amontillado already. By no means an immediate charmer, but nonetheless a beautifully restrained, glyceric and complex Manzanilla. Check out my full review of Maruja Manzanilla Pasada.
Blanquito Manzanilla Pasada (15,5%, La Callejuela 2016)
Made at Bodegas Callejuela, aided by Ramiro Ibáñez, with grapes from their vineyards in El Hornillo. The wine is said to be 10-12 years old and the name refers to the founder of the bodega (Francisco Blanco, nicknamed Blanquito). Around € 15-20 for 50cl.
More apple freshness, as well as more iodine than in the others. The highest level of acetaldehydes, or so it seems. Also dried flowers. More zingy intensity on the palate, firm, mineral and rather spicy couple to a few warmer notes of hay. On the nose, I think I prefer Goya XL, but overall I think this is my personal favourite.
Sacristia AB Manzanilla (15%, Antonio Barbadillo Mateos, December 2015)
This 'Manzanilla de autor' is hand-picked by Antonio Barbadillo, usually twice a year, from butts in other bodegas. The 2010-2013 bottlings were sourced from Bodegas Sánchez Ayala, but since 2013 AB switched to Bodegas Yuste. This is the second saca of 2015, selected in December and bottled in March 2016. It is said to be 8-10 years old and supposedly the youngest (ahum) in this head-to-head tasting. Around € 16-18 for a half bottle.
Flor, nuts and sea breeze on the nose, alongside subtle oak. On the palate it balances zingy notes with more refined notes. Hay, herbs, a little iodine and salt. A very nice compromise between aged notes and youthful intensity. Lovely wine that impressed me more than the 2011 edition from Sánchez Ayala.
Summary: All of these Manzanilla Pasadas are excellent and since they each have a unique character and plenty of qualities, it was difficult to pick a favourite. The jury seemed to be devided between La Goya and Blanquito. Bottom line is that we're playing in a very high league here, with some of the best Manzanillas you can get.