Manzanilla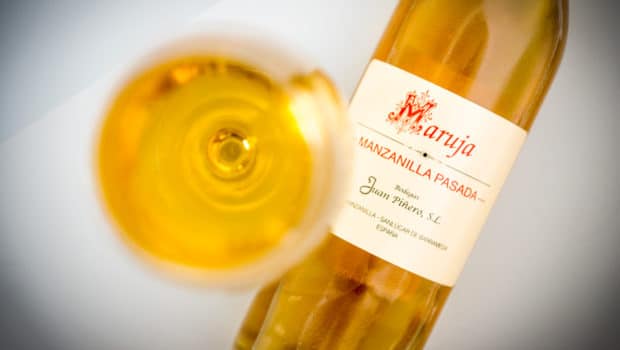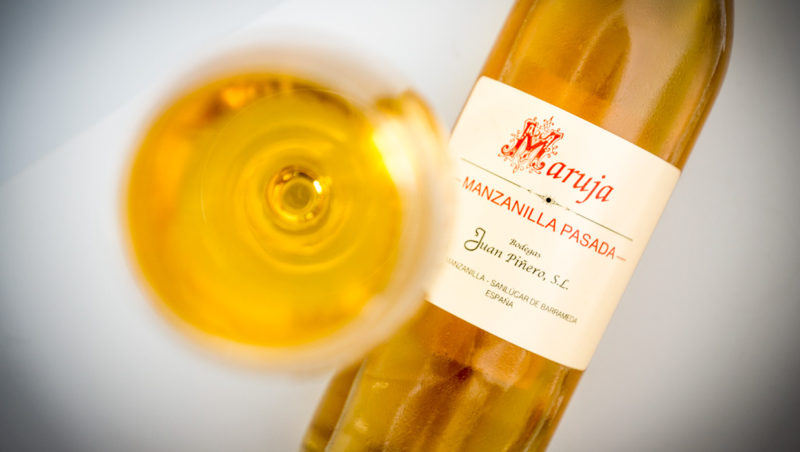 Published on July 12th, 2017 | by Ruben
0
Maruja Manzanilla Pasada (Juan Piñero)
This version of Maruja is a Manzanilla with early traces of Amontillado
Maruja is a brand that originated at Bodegas Terry in El Puerto. The brand was taken over by Juan Piñero who started using it for a wine he bought in 2000. It was intended to replicate the old style of Manzanilla, an old profile with a slightly more dynamic rate of refreshment and very small sacas (favouring a healthy flor and a high possible age).
This Manzanilla Pasada Maruja is so old it only sees flor for a few weeks per year (the most favourables ones). It is taken from the last row of the solera (which has 8 criaderas), a solera that also gives us the regular Maruja.
The focus is on Pago del Hornillo here. There are different opinions about the age of this wine, but it's probably somwhere between 10 and 15 years old – a cautious estimate and C14 dating indicates it could be closer to 20 years old on average.
Manzanilla Pasada Maruja (16%, Juan Piñero, L16)
Nose: gentle hints of herbs and minerals, with hay and chamomile. Chalk and dried seaweed, but overall this is more oily and mellow, more towards humid cellars than the sea itself. It's not a loud wine, it needs some time, but after a while it shows wide and aromatic. Underneath there is a subtle hint of honey and perhaps a hint of eggy bread.
Mouth: warm and gentle, with a rather glyceric texture, definitely sweeter than expected. Orange peel and almonds. Honey again. Just a hint of salt, but in this case the peppery notes are bigger. Something of curry even. Dried flowers. Very little bitterness, you can already sense the polished notes of an Amontillado. Not the longest finish (this is more about elegance than power), mostly on sweet fruits and bready notes.
Availability: very limited and hard to get outside of Spain. Around € 20-25 for a 50 cl bottle.
Summary: This is a restrained wine and quite a glyceric, rounded one. Mellow herbal notes, spices and soft fruits, rather than a spiky salinity. A recommended Manzanilla Amontillada, even though it seems to fall between stools and takes some time to understand.