Fino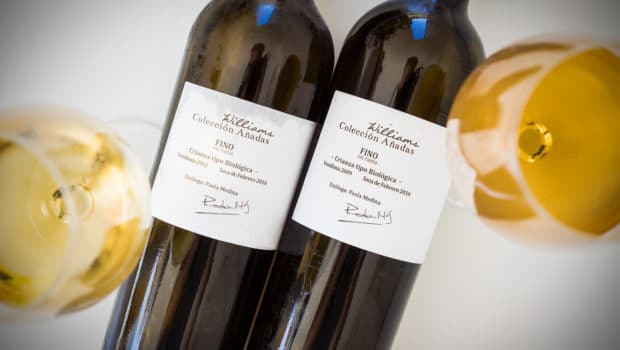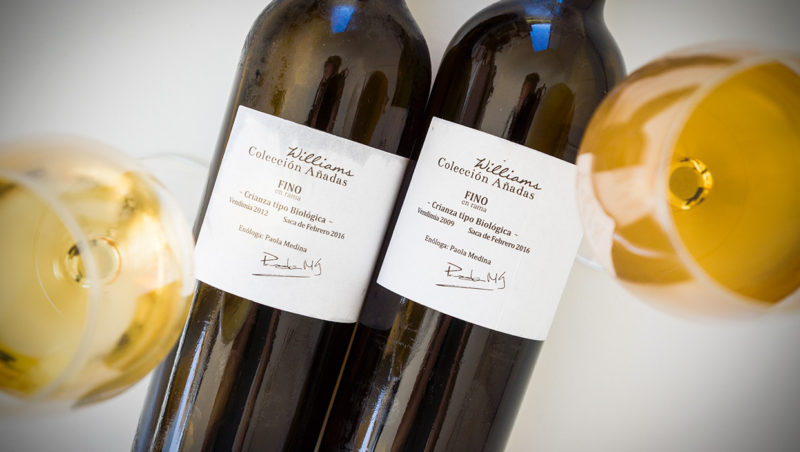 Published on December 5th, 2016 | by Ruben
0
Fino En Rama 2012 / Fino En Rama 2009 (Williams & Humbert)
Two vintage Finos, two snapshots taken before and after the common Fino profile
We're revisiting the Colección Añadas series, which combines six añada sherries. We'll be trying both Finos, the Fino 2009 and Fino 2012 side-by-side.
For their añada sherry, Williams & Humbert selected grapes from their vineyars in the pagos Añina and Carrascal, which were fortified to 15% before being left to mature as a vintage wine, without the refreshments that are so typical for the solera system. They're all bottled en rama.
They were bottled in February 2016, together with some Amontillado and Oloroso vintages – a great opportunity to try certain characters at different ages. Back in 2014, Williams & Humbert released the first vintage Fino ever (the Fino En Rama 2006) and they will certainly release more examples in the future.
Fino En Rama 2012
(15,5%, Williams & Humbert 2016, 50 cl)
I already tried this one before, in a tasting with Ramiro Ibáñez.
Nose: excellent freshness, with plenty of citrus acidity still. Quinces, almonds. There is a light hint of white (sourdough) bread, as well as some leafy notes and minerals, but little of the classic flor notes. Less punchy and less wide than similar experiments, say the Fino La Barajuela 2013.
Mouth: same feeling of fresh citrus and green apple at first. Very juicy in the mouth, with a nice acidity, at least during the first half. Then it turns towards drier, mineral notes and very light herbs. Just a few typical hay notes of the flor, maybe even a touch of hazelnut.
Fino En Rama 2009
(15,5%, Williams & Humbert 2016, 50 cl)
Nose: darker, more sweet nuts (almonds, walnuts) and definitely more oxidative notes. Plenty of overripe yellow apples – an aroma that I'm not particularly fond of. More herbal notes and more intense flor as well. It also shows the typical waxy / polished oak hints that you typically get in a well-aged Amontillado.
Mouth: full-bodied, rather waxy and with a sweetish onset. Similar hints of apples. There are mineral notes, but more in the background. This time the hay is more upfront, together with a herbal bitterness and a growing dry character. Lightly toasted bread. Hazelnuts. A lot more savoury than the 2012 – there's no doubt we're in sherry territory here – but I'm missing a bit of freshness.
Availability: sold as a set of six wines, but sold out almost instantly. The whole lot was around € 140 (6x 50 cl).
The Fino En Rama 2012 is exceptionally juicy and fresh and I believe you could trick plenty of wine lovers into thinking this is not sherry but a common (mineral) white wine. I liked it right away, and I liked it even more after trying the 2009 and coming back to it. Simply a very good example of this relatively experimental category. Update: the 2012 received 94 Parker points, well deserved.
As for the Fino En Rama 2009, this is more towards a Fino-Amontillado (though still a fruity one). While it has about the same age as the Fino 2006, I personally think that one was much better at showing this style. In fact I had the feeling that the 2009 was much more in-between styles, hesitating to choose sides. In some cases I like that, but here it felt incomplete and not entirely integrated.
Summary: Two very good Finos, although none of them falls within the common definition of a Fino. The 2012 is great as an alternative to a regular white wine, and the 2009 is equally interesting but less to my liking. In the end though, for me both are overshadowed by the wonderful 2006 in terms of sheer quality.