News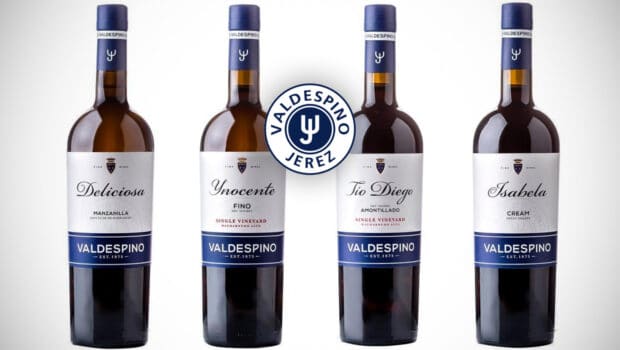 Published on November 19th, 2021 | by Ruben
0
Valdespino Premium Collection + restyling
Bodegas Valdespino just presented their new brand image. The iconic black & white label now gets a hint of navy blue and at the same time the font is getting a subtle update. Even the bottle shape is slightly different, becoming slightly more narrow towards the bottom.
Valdespino sherry ranges have now been classified into Collections in line with the boutique concept which defines their philosophy. The Manzanilla Deliciosa, Fino Inocente, Tio Diego Amontillado and Isabela Cream now form the Premium Collection. It bundles the most representative sherry styles from their most important soleras. For Inocente and Tio Diego, the single vineyard concept is now highlighted in red.
In the coming months, other collections will also get an update and we can even expect a couple of entirely new wines as well.