Oloroso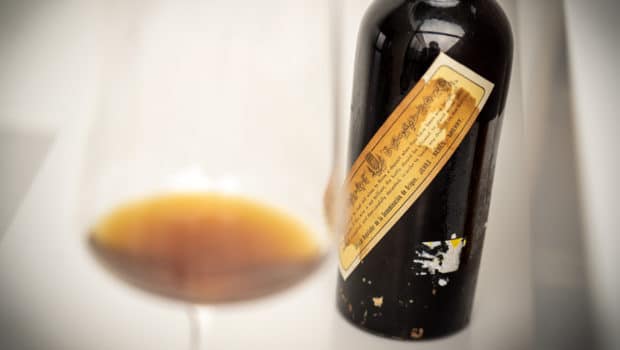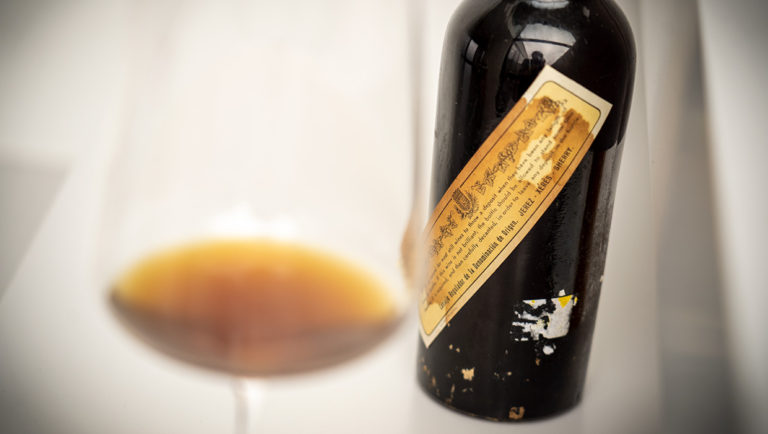 Published on February 26th, 2020 | by Ruben
0
Oloroso Viejísimo (M. Ant. De La Riva)
Looking at the lost sherry bodegas from the past, a couple of them were quite prestigious at the time and are still famous for their quality. Especially J.M. Rivero CZ, Agustín Blazquez (of Carta Blanca and Capuchino) and Manuel Antonio De La Riva are sought after today as their high-quality sherry wines seem to withstand cellaring better than others.
De La Riva moved to Jerez from Santander (up north) in 1838 and took over a bodega in the Calle Arcos, accross the road where Lustau is today. He owned some of the best plots in Macharnudo (next to Blazquez actually) and the bodega quickly gained prestige. One of his daughters married one of Pedro Domecq's sons and her brothers took over the business until it was bought out entirely by Domecq in the early 1970s.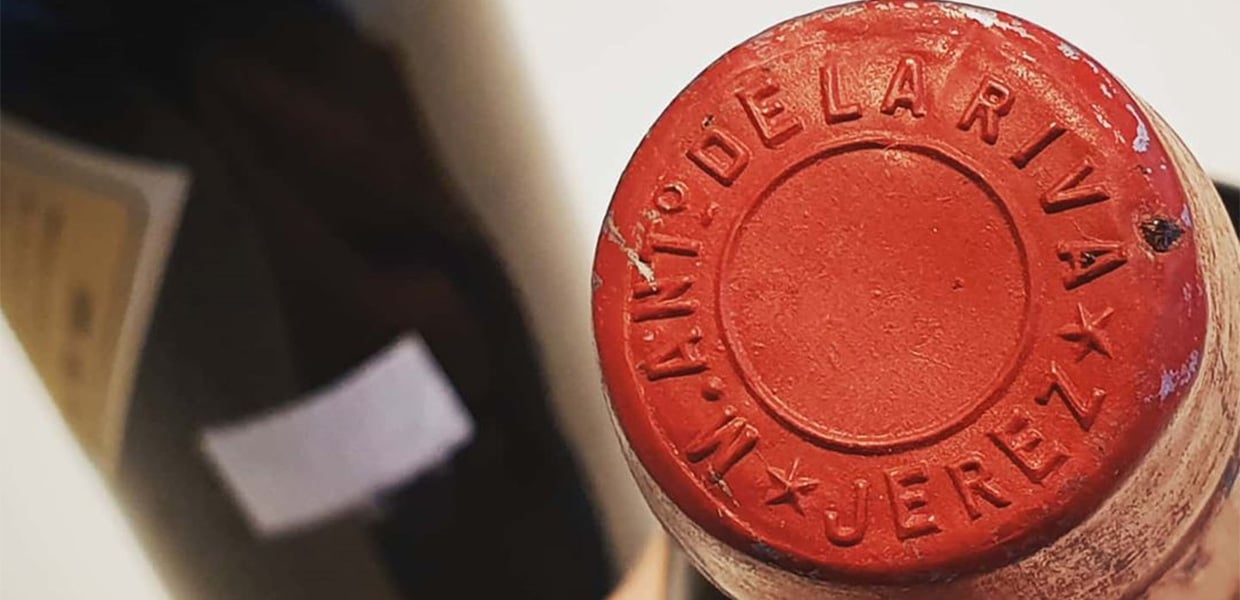 I'm not sure which wine this is – the capsule mentions De La Riva but the label is missing. I bought it in an auction with several half bottles from this bodega on offer, all a bit degraded but the ones that had readable labels said either Oloroso Viejísimo (Reserva) or Tres Cortados, so we can assume this is one of these. The bottle probably dates back to the 1940s, perhaps 1950s. Especially the folded lead around the stopper indicates high age.
I opened this bottle with friends the other day, along with some great D'Oliveras Terrantez 1988, a Niepoort 1942 port wine, Paul Bara Champagne, cellared geuze beers and so on. It was nice to see the sherry hadn't lost its feathers and was kept in everyone's glass because it continued to develop over time. It was also interesting to compare the first glass that was poured from the bottle to the last: the degree of sediment brought different aromas to the table. I am now revisiting the remaining drops, poured through a coffee filter.
Oloroso Viejísimo (M. Ant. De La Riva, +/- 1940s)
Nose: it's remarkable that after so many years you stil get the aromatic hint of polished wood up front. It seems so volatile and it's usually something I'm missing in old bottles. My guess would be Oloroso then. Remarkably, when taken through a coffee filter this shows its heady side, with wood polish, leather and dried fruits (figs, even some raspberry ganache) but the more particles you leave in the glass, the more it shows toffee notes, coffee and Mokatine candy. In any case this is still quite vibrant, and it kept unfolding throughout the evening.
Mouth: pretty perfect, albeit perhaps a little soft due to the bottle ageing. There's plenty of dried fruits, toasted nuts (hazelnut, pecan pie) with subtle burnt caramel and a hint of herbal tea. It seems lightly abocado (with a touch of sweet wine added to it) which isn't surprising coming from this era, especially when the wine was really old already. There's quite some acidity to balance this anyway. Stunning wine, with a long finish on dried fruits, a faint bitter touch and this mocha note again.
Availability: very rare, even in auctions
Summary: This little bottle proves that cellaring sherry can be worthwile. It also proves that De La Riva is one of the legends of the sherry region for good reasons. This must have been a fabulous wine, and it still has a lot to say, showing a vibrance that I didn't expect. A slightly emotional score perhaps, but this is priceless.