Bodegas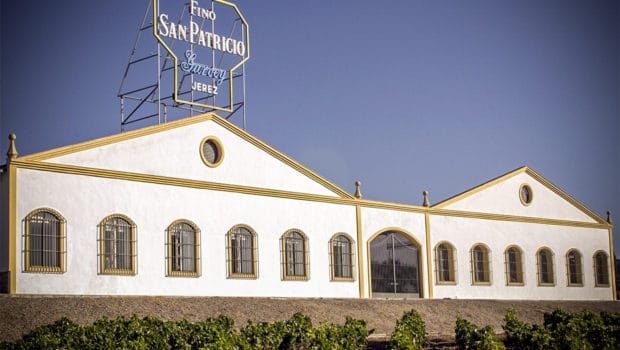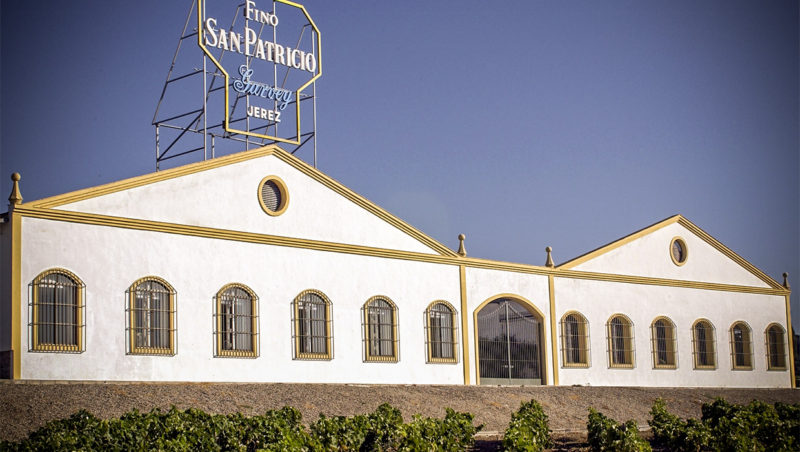 Published on December 6th, 2019 | by Ruben
0
Bodegas Garvey
The history of Bodegas Garvey starts with William Garvey, an Irishman who came to Cádiz in 1776 to buy merino sheep for his herd. He fell in love and established himself as a (wine) merchant, first in Sanlúcar and later in Jerez, buying much of his wine from Gordon & Co.
The late 18th century was the time when the lighter Fino-style wines became more popular and started to be exported. Until then they were considered inferior to brown sherry (mostly blends of Oloroso with PX) and to Amontillado. The rare Finos were made exclusively for local consumption or to produce vinegar. In 1824 his son Patrick took over the company and achieved commercial success with his wine called Fino San Patricio. In fact it's fair to say Garvey was probably the first to succesfully market a Fino wine as we know it today on a wide scale.
San Patricio (Saint Patrick) was also the name of the Bodega San Patricio, the largest warehouse in Jerez at the time, holding around 8000 casks (up to 10.000 in a later expansion). It was overtaken in size in the 1970s when Rumasa built their Bodegas Internacionales. The old Garvey bodega in the city centre was demolished in 1997 to make place for a supermarket.
The Golden Age for Garvey sherry
In the 19th century the Garvey company partnered with the Haurie nephews, but this ended in 1824. In the 1840s and 1850s Garvey became the biggest shipper in Jerez, which resulted in the luxurious Palacio Garvey in the Plaza Rafael Rivero, now a boutique hotel. The company also held a Royal Warrant to King Alfonso XIII in the early 20th century. In the early 1970s Garvey acquired lots of new vineyards and built the Complejo Bellavista, a giant modern bodega complex next to the ring road, which brought together all elements of production. The warehouse could accomodate 25.000 casks (surprisingly partly underground) and a massive 38.000 bottles could be filled in one hour.
Then comes Rumasa, which took over Garvey in 1978 and expanded it even further during the sherry boom. However after the expropriation of the empire, Garvey was sold to a German owner in 1985, only to be bought back by Nueva Rumasa in 1997. It was merged with Vinicola Soto, Valdivia, Zoilo Ruiz-Mateos and other companies becoming the Grupo Garvey in 2000. Around this time the wines were given a new identity with uncommon dumpy bottles.
Garvey with all its acquired stocks turned out to be too big for the declining sales of the early 21st century. With Ruiz-Mateos in jail for fraud and Nueva Rumasa under custody, Garvey was sold to yet another shady investor from Valencia who went bankrupt. A lot of its stocks were sold off and the company was reduced to a shadow of its glorious past, with a lot of uncertainty since 2012.
Grupo Emperador
Things started to look more positive again in January 2017 when the Philippine-owned group Emperador bought Garvey, after buying the brandy Fundador from the old Domecq business, as well as Harveys (of Bristol Cream fame) and Terry. Emperador has a big contract to supply wines for Sandeman and started rejuvenating the Garvey brand with new bottles and modern labels. The warehouses were given a fresh coat of paint and Salvador Real, the former winemaker of Delgado Zuleta, was attracted to work as the enologist for Garvey.
The acquisition deal stated that Emperador would keep the firm alive for at least two years, and as soon as this period expired in February 2019 they removed the bottling line and laid off half of the company staff. With less than 10 emplyees left, things are not looking great. Let's hope the company can regain some of its old fame.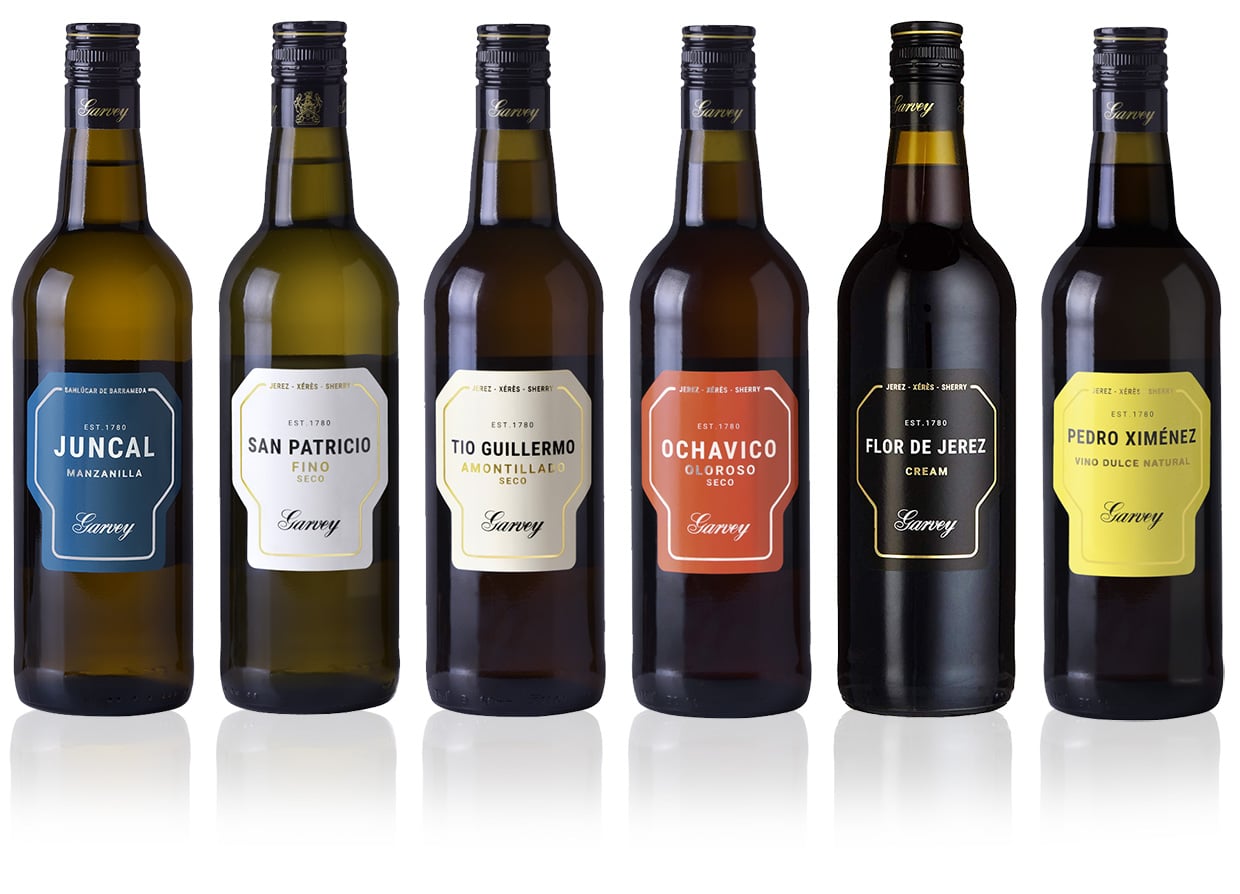 Garvey sherry range
Garvey used to have an impressive old range called Sacristía de Garvey, with six wines of around 20 years and two VORS wines, but for all I know these have been sold off. Sadly the brand has now been reduced to low- and mid-range wines. It is clear that the mother company mostly focuses on the production of sherry brandy, so their willingness to invest more may not change in the near future.
Fino San Patricio, from a solera with 7 criaderas, around 7 years old
Amontillado Tio Guillermo 
Cream Flor de Jerez
Garvey Pedro Ximénez
Mind that only the Manzanilla and Fino are currently mentioned on the Garvey website. However the other products are still available in some markets, especially in Germany.
They also have a series of brady like Espléndido, Conde de Garvey and Sacristía, and the famous Ponche Soto liqueur.
Contact
Bodegas Garvey
Carretera Circunvalacion s/n
11407 Jerez de la Frontera