Cream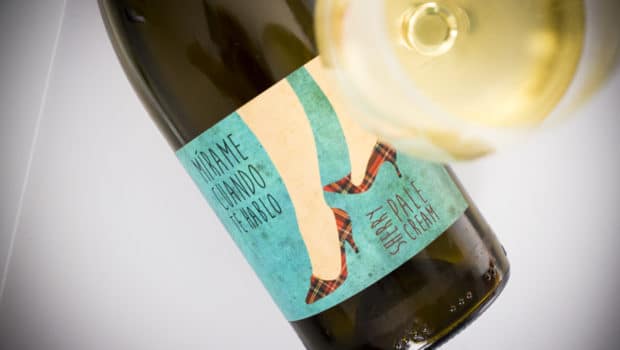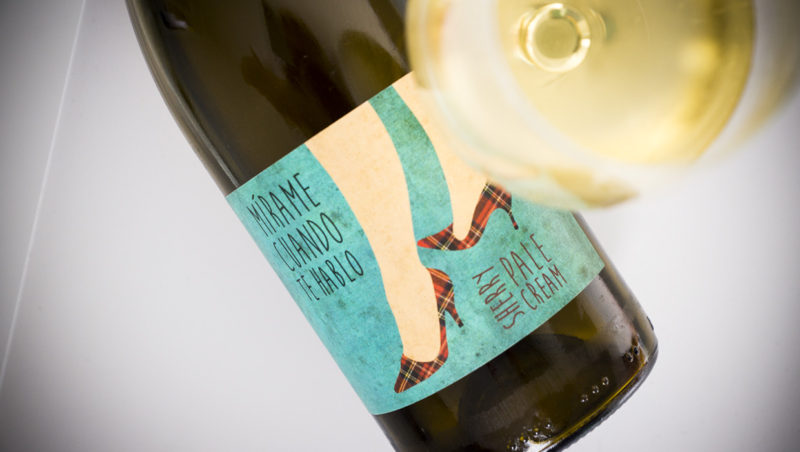 Published on June 15th, 2017 | by Ruben
0
Mírame cuando te hablo (Romate)
A new style of unusual sherries that aim to attract a young audience
It could have been the name of an Almódovar movie, but Mírame Cuando Te Hablo is a Pale Cream from Bodegas Romate. Launched at the end of 2015, it is part of a small series of wines called Unusual Sherries, all of which are meant to attract a younger type of consumer, with a wine character that is slightly deviant from what we're used to. To underscore this, they are presented with stylish labels in a Bourgogne-style wine bottle instead of the usual Jerezana bottle.
Besides Mírame Cuando Te Hablo there are two slightly more classic expressions: ¿Fuego? No Thanks (a Cream based on Amontillado) and Voy a perderme (Pedro Ximénez with a small percentage of Moscatel).

Terribly popular as an alternative for a Martini Bianco in the UK in the 1970s, Pale Cream is nowadays a bit of a forgotten category in the sherry market. It is a blend based on Fino (from the pago Añina in this case), sweetened with a little young Moscatel or (in other cases) concentrated grape must. This style was invented by Croft, a brand currently marketed by González Byass.
Mírame Cuando Te Hablo – Pale Cream (17%, Sánchez Romate 2016)
Nose: an interesting mix of the typical Fino aromas (punzante notes, a little hay and white bread crust) with more fragrant hints of Moscatel, like flower petals, orange water and honey. Nice to see both sides are on the same level.
Mouth: good, there's a very sweet onset but after a few seconds it seems to become fuller and drier, with a gentle citrusy acidity, a dry hint of flor and very light touches of dried herbs. The typical floral / tangerine / honey combination of Moscatel is slightly more present on the palate than on the nose, I'd say.
Availability: I've only seen this in Spain so far. A 75cl bottle is around € 8-11.
Summary: I'm not sure whether the concept has really touched base with the younger public, but my wife loves this as a terrace drink with a few mint leafs. Certainly a well made, accessible drink that is not too sweet and respects the Fino at its base.