Bodegas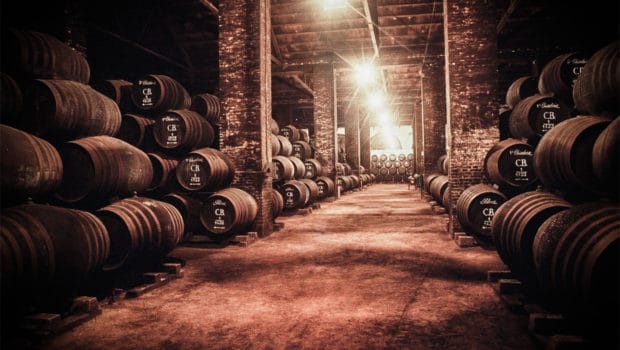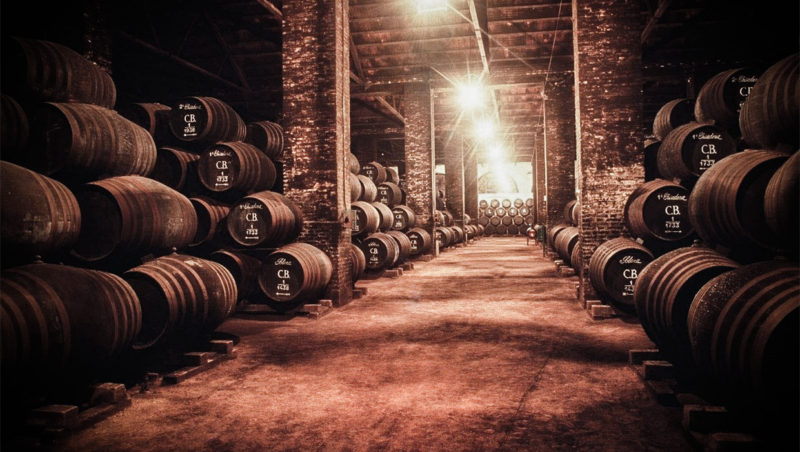 Published on July 31st, 2017 | by Ruben
0
Alvear
Alvear is one of the top-three bodegas in the Montilla-Moriles region. It's the oldest winery in the region and they produce some of the finest wines.
Their history goes back to 1729. The Alvear family moved in from Cantabria up north and settled in Córdoba. A few years later they arrived in the town of Montilla, where Diego de Alvear y Escalera founded the bodega, now managed by the eighth generation.
Alvear owns around 300 hectares of vines. They have premises in the centre of the town (offices + sweet PX production) as well as in the Sierra de Montilla, closer to the vineyards (dry wine production). The company still uses tinajas (earthenware vessels) though mainly as storage and sometimes for part of the maturation. Fermentation is nowadays moved to temperature controlled sainless steel tanks.
Around 40% of Alvear's annual production is exported to more than 25 countries around the world. Like the other wineries in the area, they are best known for their sweet PX wines, for which they've earned a lot of awards, but their dry wines are perhaps even more interesting.
Since 1998 Alvear is producing vintage wines (sweet PX but also dry Finos). By doing so they were one of the first bodegas to (re-)introduce single harvest wines, before the bodegas in Jerez.
Alvear wines
This is an overview of the wines produced by Bodegas Alvear:
Fino CB: the flagship Fino of around 5 years old. The name CB comes from Carlos Billanueva, the early XIX century cellar master who marked the casks containing the best wines with his initials.
Alvear Fino En Rama: a vintage Fino, first laid down in 1998, with subsequent releases from the 2002, 2003, 2004, 2006, 2008 and 2012 harvests. Limited quantities are available.
Fino Capataz 'Solera de la Casa': a very old Fino, around 9-10 years of age, originally intended for private use of the owners.
Alvear range
Alvear Fino: a basic Fino of around 4 years old
Alvear Pale Cream
Alvear Medium Dry: based on an Amontillado which is lightly sweetened (35 g/l) and aged for more than 6 years
Alvear Cream: based on Oloroso, sweetened with PX to around 120 g/l of sugar
Alvear Moscatel: Around 200 grams of sugar per liter
Premium range (some of them only in small bottles)
Criadera /A, a Fino that is heading towards Amontillado. Around 12-13 years old.
Amontillado Carlos VII: around 15 years
Amontillado Solera Fundación: this wine comes from the oldest soleras laid down for the cellar's foundation.
Oloroso Asunción: around 10 years, on the boundary of a sweet and dry wine
Palo Cortado Abuelo Diego, meant to be an Amontillado but some barrels slowly moved away from this profile. Probably around 50 years of age.
Solera Cream: Oloroso sweetened with a little PX
Sweet Pedro Ximénez
Pedro Ximénez de Añada: young, sweet PX wine from sun-dried grapes. Aged in tinajas for one year and then in smaller barrels, half the size of the original botas, to speed up the maturation. Around 400-450 grams of sugar per liter.
Pedro Ximénez Dulce Viejo: an older version of the PX de Añada, released after at least six years in barrels and one year in the bottle. Around 500 grams of sugar.
PX Solera 1927, a classical Pedro Ximénez from an old solera.
PX Solera 1830: actually a blend of three special wines. The tiny Solera 1830 itself + two single barrels marked PX Viejo and PX Viejísimo, the oldest wines in the house
Alvear also produces a Brandy Presidente Tul, PX vinegar and a range of table wines from different grapes.
Visiting Bodegas 

Alvear
Bodegas Alvear
Avenida de María Auxiliadora 1
14550 Montilla
Visits possible by appointment.