Fino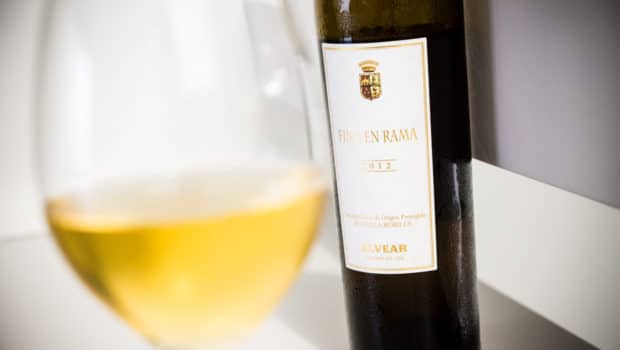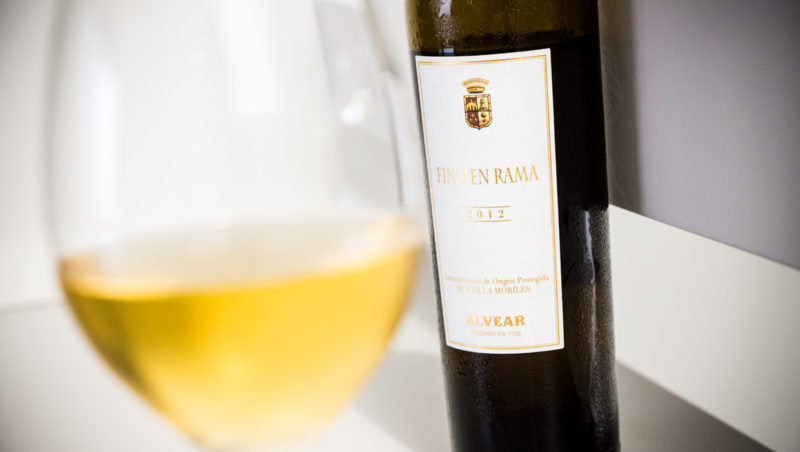 Published on July 27th, 2017 | by Ruben
0
Fino En Rama 2012 (Alvear)
The first vintage Fino in modern history
The Fino En Rama from Bodegas Alvear was supposedly the first vintage Fino produced, at least in modern history.
I believe the first edition was laid down back in 1998 and bottled early 2000s, whereas in Jerez the first Fino de Añada didn't appear until 2015. It's not a yearly release, so far I've seen references to Fino En Rama from the 2002, 2003, 2004, 2006, 2008 and 2012 harvests.
Like other wines in Montilla-Moriles this Fino is produced from Pedro Ximénez grapes without fortification. This supposedly adds to the complexity of the wines, although I wouldn't generalize it. In any case it is a recent bottling and the En Rama treatment means it should be alive and kicking.
Fino En Rama 2012 (15%, Alvear, Spring 2017)
Nose: very intense, with lots of dry aromas (hay, almonds, hazelnuts, a little burlap) but also a slightly bigger sweet-and-sour citrusy note than what you'd expect from a Jerez Fino. Big yeasty notes, with hints of freshly baked bread. A powerful, rather complex blend of austerity and roundness, well succeeded.
Mouth: pungent attack, with plenty of olive brine and salty sea spray. Not too dry – again it's rather grapey and fruity but with a slightly lower acidity now. Olives, lightly toasted notes, almonds, also a mineral touch. The savaouriness and saline spikes are quite impressive. Wide, long finish, with a refreshing bitterness and herbal note.
Availability: limited, but they regularly bring out new vintages. I bought mine from Vinos.de where it cost € 8. Now sold out there, so try Vinissimus. Only 50 cl bottles.
Summary: A really good Fino, with an above average citrusy side and plenty of intensity. Perhaps a little rounder than some examples from Jerez, but this Montilla wine is certainly on the same level.