Brandy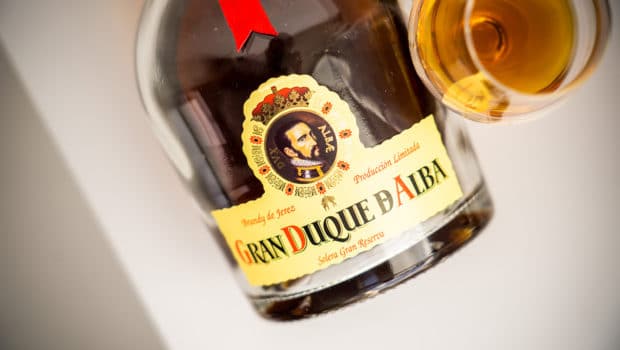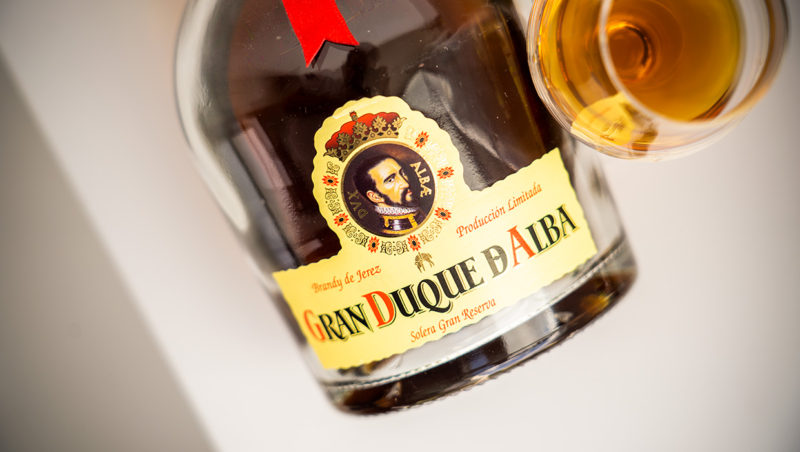 Published on November 19th, 2016 | by Ruben
0
Gran Duque de Alba (Williams & Humbert)
Gran Duque de Alba is the flagship brandy from Williams & Humbert
While other producers are lowering the alcohol volume of their brandies, Williams & Humbert remains one of the big defenders of the true Brandy de Jerez profile, respecting its 40% lower limit and the use of the solera system.
The Gran Duque de Alba brand is their flagship brandy, launched in 1945 and named after Fernando Álvarez de Toledo y Pimentel, the third Duke of Alba, who lived in the 16th century. He was sent to the Netherlands where he became governor and took actions against the revolt of the Netherlands and defeated the troops of Willem of Orange and Louis of Nassau. He also captured Brussels and Mechelen in Flanders, in a very succesful but rather brutal way.
The range includes a regular bottling, an XO expression (15-18 years, finished in Don Guido PX casks) and the top-of-the-range Oro expression (20+ years, matured in Palo Cortado casks). There's also a Cream version, with sugar, cocoa, vanilla and other additions.
This is the Gran Duque de Alba, the base expression which fits the Solera Gran Reserva category. It is distilled from young, fruity white wines (made from Palomino and Airén grapes). The spirit is then aged for 10-12 years in American oak casks that have previously been seasoned with oloroso sherry (Dry Sack 15 Year Old in this case). They enter the traditional system of Criaderas and Soleras in the 10th criadera, progressively going down until they reach the solera row at the bottom.
Gran Duque de Alba – Brandy Solera Gran Reserva (40%, Williams & Humbert)
Nose: quite tense on the nose. Lots of prunes and dates, with hints of roasted nuts and old leather. Also tobacco notes and subtle herbs. Some bright, estery notes at the top, giving it an aromatic, winey edge.
Mouth: thick, syrupy and luscious onset, with lots of prunes and raisins again. Very smooth and not too cloying. The sweetness goes forward, turning towards caramel flavours, vanilla and toffee. Some honey as well. Lightly spiced oaky notes and hints of leather in the finish.
Availability: good, with distributors in countries around the world. Around € 30-40. If you can't find it, check The Whisky Exchange or Master of Malt for instance, they ship around the world.
Summary: Sweeter than a French cognac, but definitely on the same level in terms of complexity and value for money. A classic Brandy de Jerez, easy to drink on its own or paired to a nice cigar or dark chocolate.