Bodegas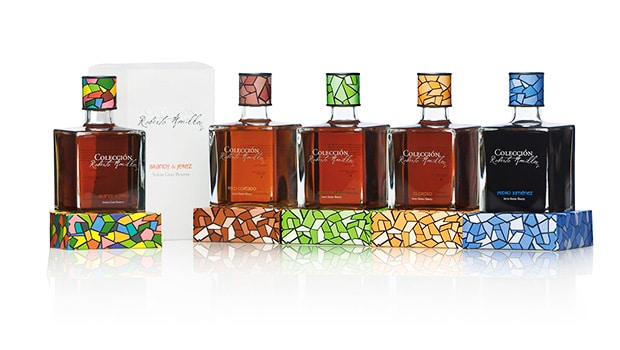 Published on September 3rd, 2013 | by Ruben
0
Roberto Amillo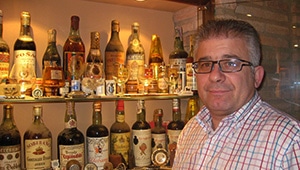 Roberto Amillo, a businessman from Logroño (Rioja), has been passionate about sherry and wine in general for many years. He is one of the best known collectors, owning more than 17.000 pieces, including antique bottles, labels, advertisements, merchandising, etc. By the end of 2013, a small palace in the Plaza Rafael Rivero in Jerez de la Frontera will house his collection, and make it available to visits. Apart from the museum, the Galeria del Jerez will include a shop and event space.
Colección Roberto Amillo
In 2011, Amillo started the Espíritus de Jerez company. He decided to make his own selection from old, exceptional soleras and bottle them under the Colección Robert Amillo label. The series contains four sherries and two brandies. All of the wines received 95 or 96 points in the Guía Peñín 2011.
The packaging deserves a special mention. The 50 cl bottles are square and made of thick glass, with colourful accents inspired by mosaic tilework, and comprised in a semi-opaque plastic case. Very modern and distinctive.
Roberto Amillo sherry range
There are currently four sherries in the collection, as well as two brandies. All of them are 50 cl.
It's interesting to note that there is also a Cata de Jerez box which contains a 10 cl bottle of the four sherries, as well as an interactive 30 min. tasting cd-rom. However these contain different (lower grade) wines, sourced from Valdivia if I'm not mistaken.
Contact
Espíritus de Jerez
C/ San Antón 4, Entp Dcha
26002 Logroño, La Rioja
Tel: 941 270 795
www.coleccionrobertoamillo.com