Amontillado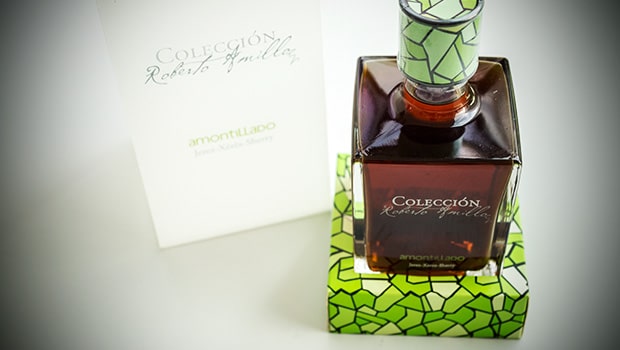 Published on September 6th, 2013 | by Ruben
0
Colección Roberto Amillo Amontillado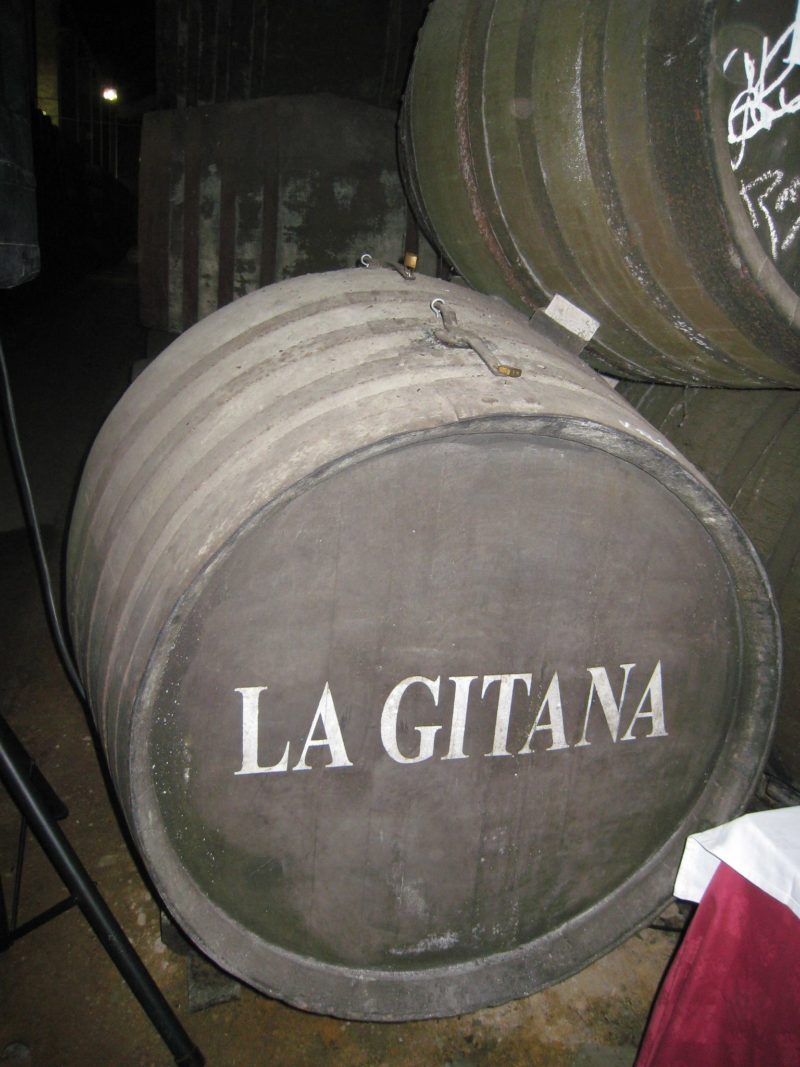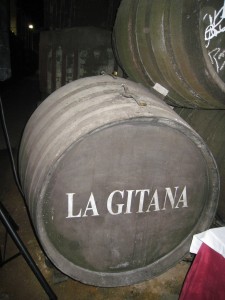 The Amontillado is the lightest wine in the Colección Roberto Amillo, a boutique range of four sherries and two brandies that try to capture the true spirit of Jerez. It is said to be more than 30 years old. As with the other releases, it was sourced from a renowned bodega, in this case Hidalgo – La Gitana in Sanlúcar, best known for their Manzanilla La Gitana. To the left is a picture of this particular cask.
This Colección Roberto Amillo Amontillado received 95 points in the Guía Peñín. A special mention should be made for the unique square bottle and the semi-opaque plastic box, all of which add to a bright and modern appeal. Each type of sherry in the series has its own colour.
Colección Roberto Amillo Amontillado (20%, Espíritus de Jerez 2011, 50 cl)
Nose: an elegant composition of dried apricots and candied oranges, cedar oak and macademia nuts. Toffee. Mushrooms on toast. Bouquet garni. Caramel coated peanuts and honey. Nice balance between subtle fruits and drier oxidized aromas.
Mouth: rich and oily, quite salty at first – salted almonds. The coastal notes and its tension give away its origins as a Manzanilla Amontillada, more so than the nose. Evolves towards softly bitter notes (Seville oranges), slightly tangy oak and walnut skin. Some fresh herbs again. Quite fresh and vivid for its age. A faint hint of coffee in the aftertaste. Long finish.
Availability: quite difficult to find outside of Spain. Try Bodeboca or Lavinia for international shipping. Around € 50-60 for a 50 cl bottle.
Summary: A great Amontillado sourced from Sanlúcar. It's coastal, fruity and herbal at the same time. Close to perfection if not for the bitter edge on the palate.