Palo Cortado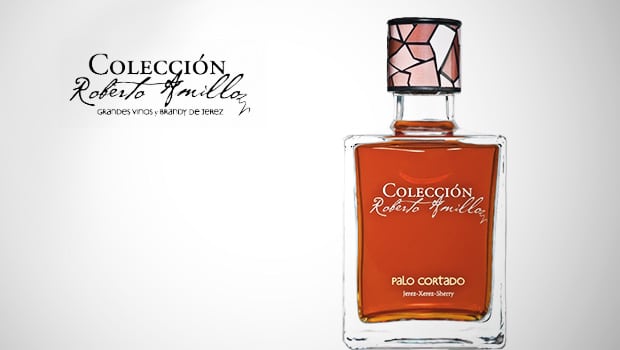 Published on September 23rd, 2013 | by Ruben
0
Colección Roberto Amillo Palo Cortado
The Palo Cortado from the boutique Colección Roberto Amillo was the highest scoring Palo Cortado in the Guía Peñín 2013, with 96 points. No wonder this is the wine Robert is most proud of.
As with the other releases, it was sourced from a renowned bodega, in this case an old solera from Williams & Humbert in Jerez.
Colección Roberto Amillo Palo Cortado (19%, Espíritus de Jerez 2011, 50 cl)
Nose: very aromatic. Blood oranges, toasted oak and walnuts. Apples with cinnamon, figs and maple syrup. Leather. Hints of rosemary bread. Elegant waxed oak. A little turpentine and iodine in the background, as well as some wet chalk. Very complex, with lovely old flor alongside the dried fruits.
Mouth: rich, bolder than on the nose. Nice hazelnut / chocolate combination, toffee and dry, earthy undertones. Also a refreshing acidity (lemon zest). Herbal notes (clove, black pepper) and a spicy kick from the wood, leading to a warming finish.
Availability: quite difficult to find outside of Spain. Try Grau Online or Bodeboca. Around € 50-60 for a 50 cl bottle.
Summary: A wonderful Palo Cortado, a classic example of the genre. Saline and acidic, with just enough dried fruits and oak to balance it out. Recommended - possibly the best wine in the Colección.