News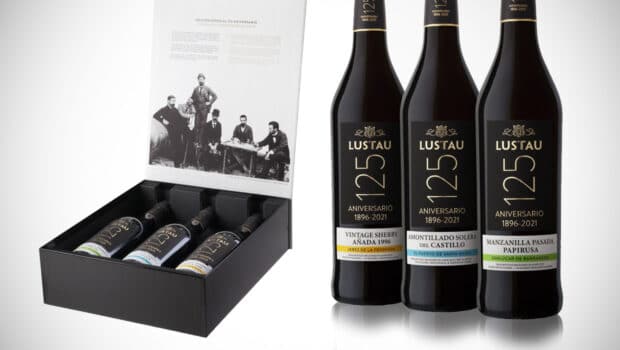 Published on November 25th, 2021 | by Ruben
0
Lustau 125 Anniversary collection
The history of Bodegas Lustau dates back to 1896, when the early steps were taken by Don José Ruiz-Berdejo. At first this was merely for private consumption, but later he also sold them to bigger houses as an almacenista. In the mid 1900s his daughter María and her husband Emilio Lustau moved the winery to the center of the city and expanded the business. Around this time legendary brands like Papirusa, Jarana and Escuadrilla were born. In 2021 the bodega is 125 years old and one of the most awarded wineries in the world. Read more about the history of Lustau
The 125th anniversary is marked by the launch of a special set of wines, a tribute to the legacy and mastery of its predecessors in making sherry wines. The set consits of three bottles of wines that have never been bottled before (at least not at this age). They come from the three key cities of the sherry triangle and they combine biological and oxidative winemaking traditions. Lustau is the only bodega in the DO Jerez with warehouses in the three cities.
Only 2500 cases of this commemorative edition will be available (3x 50 cl bottles in a beautifully designed box). They are sold for the very appropriate price of… € 125, see www.lustau.es (for deliveries in Spain) or national distributors.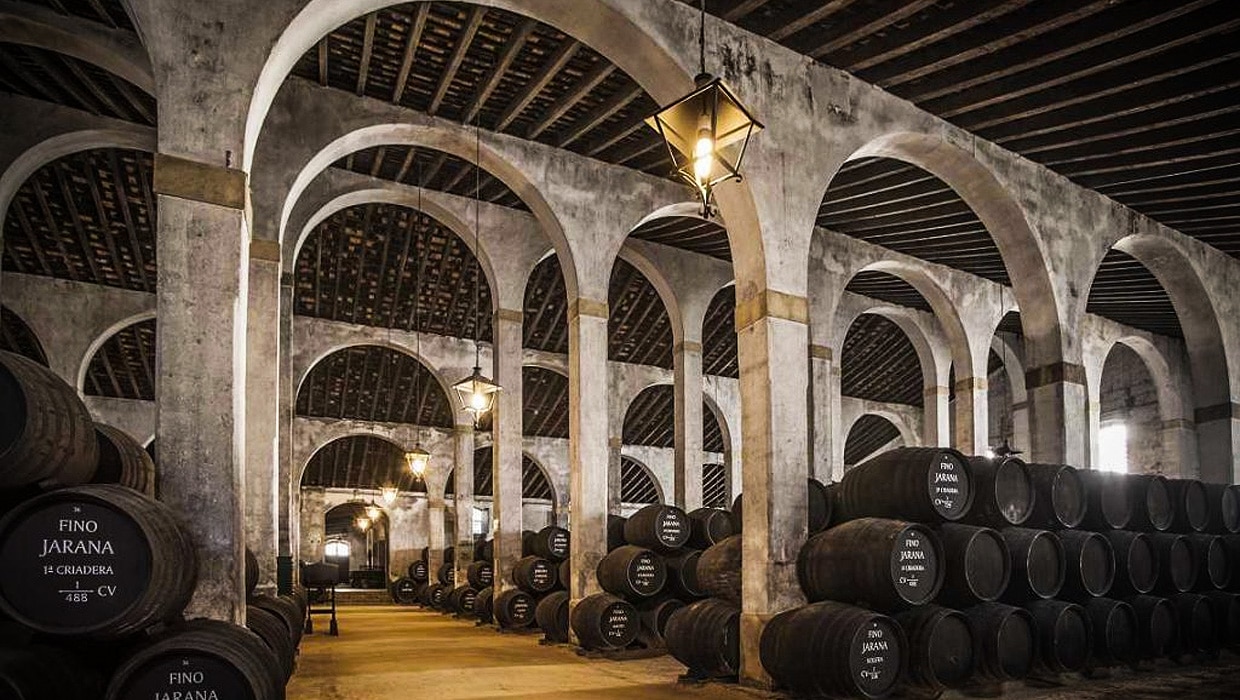 Manzanilla Pasada Papirusa (solera 1|4, 16%)
This is an older sister of the Manzanilla Papirusa. Four years ago winemaker Sergio Martinez separated four large bocoys from the solera, as an experiment to monitor the development of the flor. Bocoys are larger than the common sherry butts, and the flor surface inside is larger as well. The casks were located in La Mergelina, the freshest part of the bodega. Since then they continued to age statically, without the usual refreshments of a solera.
The wine evolved to a Manzanilla Pasada (8 years of age) and shows a new profile, more herbal and unctuous than the common version. The long ageing also led to a slight oxidation.
Manzanilla Pasada Papirusa 125 Aniversario review →
Amontillado Solera del Castillo (solera 1|20, 21,5%)
The Amontillado Del Castillo is one of the latest additions to Lustau's Almacenista series, and one of our favourite wines from the bodega. It is an inverted solera (oldest row at the top, youngest at the bottom) of 20 butts inside the 13th century Castillo de San Marcos in El Puerto de Santa María.
While the common version is bottled at around 18 years of age, this anniversary edition is 30 years old. The wine spends 4 years under flor and another 25 years of oxidative ageing (of which 17 years without refreshments). The pinnacle of an already great wine.
Amontillado del Castillo 125 Aniversario review →
Vintage Sherry – Añada 1996 (solera 1|8, 21%)
Among Lustau's signature wines there are the naturally sweet vintage sherries: late harvest Palomino wines with incomplete fermentation and long oxidative ageing in ex-Oloroso casks. The bodega is still the only producer of this type of sweet sherry. See my vertical tasting of the Lustau añadas 1989-2002
The wine in this anniversary collection is a 1996 vintage (never released before) aged for 25 years.
Anada 1996 125 Aniversario review →