Fino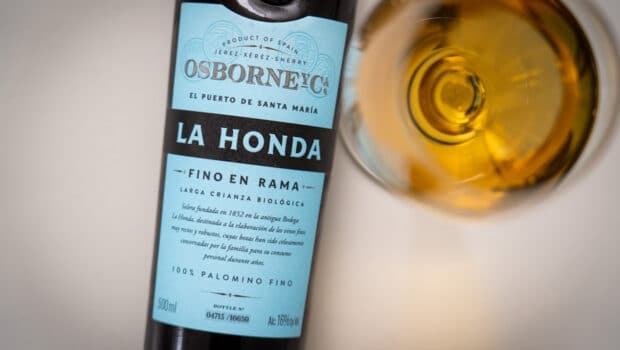 Published on November 13th, 2021 | by Ruben
0
Fino La Honda En Rama (Osborne)
La Honda is an old solera with a more robust, intense character. In a way it's the mother of the Fino Quinta.
La Honda is the name of a solera established in 1852, which was located in an old bodega with the same name. The solera system at Bodegas Osborne contains 198 butts in 8 scales (once 11 scales). It was always known as an older Fino or Fino-Amontillado. In the last scales of the solera the flor starts to break up, giving way to low levels of oxidation. As water evaporates, it concentrates to 16 degrees of alcohol.
Bodegas La Honda (Duff Gordon)
The wine originated at the bodegas Duff Gordon, which was run by the widow of Thomas Osborne in the mid 19th century. In 1857 she decides to take over a cooperage and various warehouses, among which the bodega La Honda. There's a suspicion that some of the wines stored there had been unskilfully fortified, and together with the specific microclimate of the bodega this gave the wines a particularly delicate character. Apparently this slightly deviant character already peaked the interest of the Osborne family. Later on the wine was turned into a robust Fino Pasado.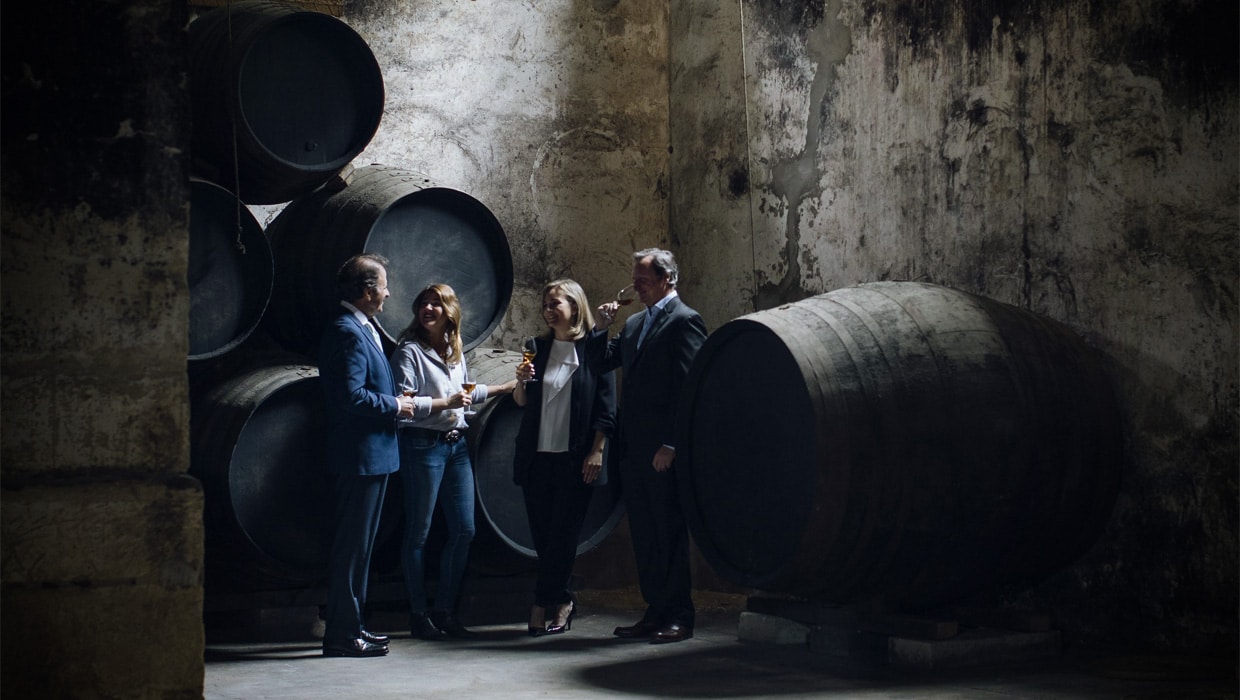 In recent times consumers started to prefer a lighter and fresher style of Fino, and around 1910 the fifth criadera of the Fino Honda was taken apart and was used to create a lighter Fino that is now known as the Fino Quinta (quinta means fifth). Although La Honda hadn't been available on the market for a long time, the solera has always been maintained and was kept for the private consumption of the Osborne family. In 2021 this changed with the launch of the Osborne En Rama series. It contains not only this Fino La Honda, of around 12 years of age, but also a much rarer and older Amontillado En Rama La Honda that hasn't been on the market for several decades.
La Honda Fino En Rama (16%, Osborne 2021, 50 cl, 10.650 btl.)
Nose: immediately more nutty than Coquinero for instance. It's full of almond and hazelnut, lightly toasted, with whiffs of precious wood. A little orange peel, dried apricot and perhaps the lightest hint of burnt caramel. A very subtle smoky touch too. It's a young Amontillado with above average flor intensity, or a Fino with above average intensity and oxidative notes.
Mouth: totally dry and very powerful, with vivid saline notes and olive brine, as well as some lemony notes that keep it within Fino boundaries, but already showing a hint of the caramelized profile of an Amontillado. Much wider than the Fino Coquinero, much warmer, with more oak. Citrusy finish with a salty hint of salicornia. Walnut skins and roasted hazelnuts in the end. Long finish in which the citrusy side returns.
Availability: the first batch consists of over 10.650 bottles, available from the Osborne webshop (around € 25) as well as in specialized stores like Licors Grau. It's quite limited and it will certainly not be available in all the usual Osborne markets.
Summary: Fino La Honda is a wine with a very robust, dry and rather sharp style, like in the old days. Its lightly oxidative side adds complexity and makes this an intense wine that's worth discovering.