Fino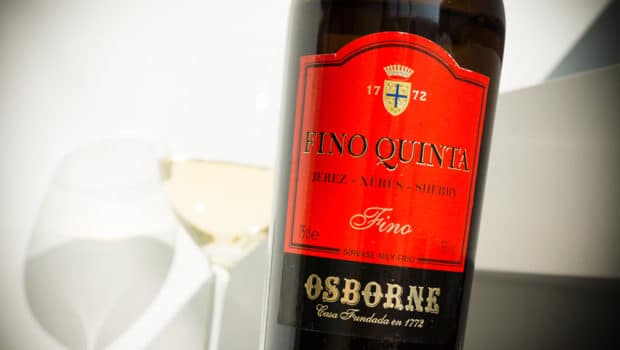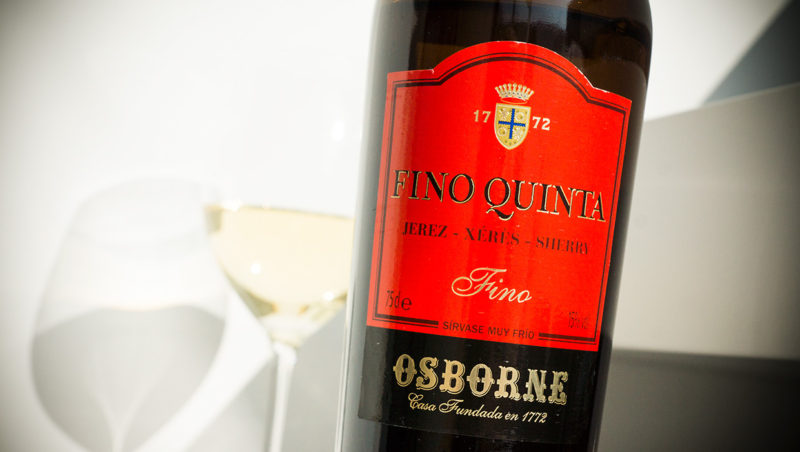 Published on March 16th, 2015 | by Ruben
0
Fino Quinta (Osborne)
Fino Quinta is a well respected wine but it can be hard to find
The large Osborne group is concentrating on the production of brandy alongside other products like jamón. Of course they're still selling sherry wines from their existing soleras, but most of the vineyards have been sold and they're not actively producing wines any more. Instead the grapes from remaining Osborne vineyards are now vinified by González Byass and these base wines are used to feed the existing soleras.
In fact González Byass has also been producing this Fino Quinta for Osborne, one of the long-time flagship wines from this bodega. Fino Quinta is four and a half years old. The name quinta means fifth – it indicates the fact that it originated from the fifth criadera in the solera system of the Fino La Honda, an older style of Fino from Osborne. When consumers started to prefer a younger and lighter style of Fino, part of this solera was taken away and served as a starting point for the Fino Quinta.
Fino Quinta (15%, Osborne)
Nose: seems fairly delicate at first, in the sense that the classic notes, like yeast and olive brine seem a little muted. Lots of almonds though, as well as chamomile. Faint honeyed notes. Also more waxy notes than in a Fino from Jerez. Even a hint of diesel, which is not uncommon for Fino produced in El Puerto. Overall not very intense but with an interesting character.
Mouth: starts rounded, with a brief hint of fruitiness, although it is dry of course. Quickly turns towards firm bitter notes of grapefruit and lemon peel, as well as herbal tea and green olive juice. Radicchio. Some almonds to balance it, although it stays on the racy side. I had the impression its character tends to vary a lot with the temperature of the wine. A soft hint of smoke in the aftertaste.
Availability: around € 6 in Spain. Usually around € 12 in other countries – if you can find it.
Summary: Fino Quinta is maybe not the kind of Fino that I would choose to drink on its own, but its racy character works well with food. An interesting 'advanced' Fino and a good example of the El Puerto style, which is a little different from what you get in Jerez.