Amontillado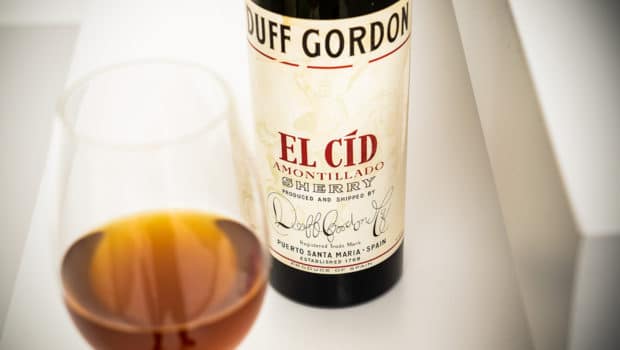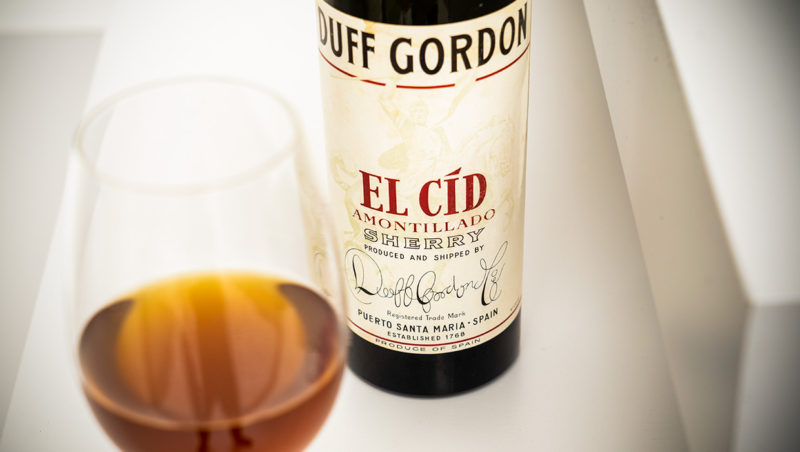 Published on February 26th, 2019 | by Ruben
0
El Cíd (Duff Gordon)
El Cíd was one of the many wines from Bodegas Duff Gordon, founded by James Duff from Scotland in 1768. He bought his wines from Haurie and took over some of his soleras after the bankrupcy of 1815. When Thomas Osborne arrived in the area in the 1770s, he became friends with Duff (British consul at that time) and his nephew William Gordon, who allowed him to store his first barrels in their bodegas, helping him to start his own business. After the death of both partners, Thomas Osborne became a partner at Duff Gordon while managing his own shipping business.
Descendants of the Osborne family bought out the Duff Gordon shares in 1872. In 1890 they started using the name Osborne (easier to pronounce for Spaniards) for local sherry and brandy, keeping the Duff Gordon brand for exports. It is unclear to me when Osborne became the main brand and Duff Gordon ceased – I believe this would be in the early 1980s.
Around this time the Amontillado El Cíd, which was a well-known product since the 1940s, was bottled under the Osborne flag, and almost disappeared from the market: together with other wines from majestic old soleras in the Bodega La Honda like the Fino Amontillado La Honda or the Oloroso Alonso El Sabio, El Cíd was still maintained but almost never bottled, only for the owners of the bodega or very good friends and business partners.
Throughout the years, this wine has changed or at least it has been marketed slightly differently. Bottles from the 1950s and 1960s simply say 'Amontillado', other versions say 'light Amontillado' and 'lightly dry Amontillado'. It has been documented that the solera was blended with some Pedro Ximénez at some point.
On the label there is a very light background image of El Cíd riding his horse. Not just any image, this is El Cid Campeador, a famous statue made in 1927 by Anna Hyatt Huntington for the Hispanic Society of America and currently in Balboa Park in San Diego. Copies can be seen in Sevilla and Valencia. Apparently Duff Gordon pictured the statue without prior consent of the artist, who complained, so they had to remove it from later bottlings.
Nowadays, because of its highly limited nature, El Cíd has a bit of a mythical status among sherry lovers. It is very rare for a bottle to pop up, let alone being opened. Check Andrew's tasting notes of a recent bottling.
I have several bottles of this wine, all filled in 1965 and particularly well conserved, including the protective paper sleeve that was around the bottles. The first bottle I opened was wrecked. Dark brown colour, cloudy with lots of sediments at the bottom and a sulphurous (dirt bin) nose. This is the second bottle and you could immediately see the difference. The nose was slightly reductive at first, but this disappeared with airing. It's almost impossible to know this beforehand – it's simply a risk that comes with old bottles.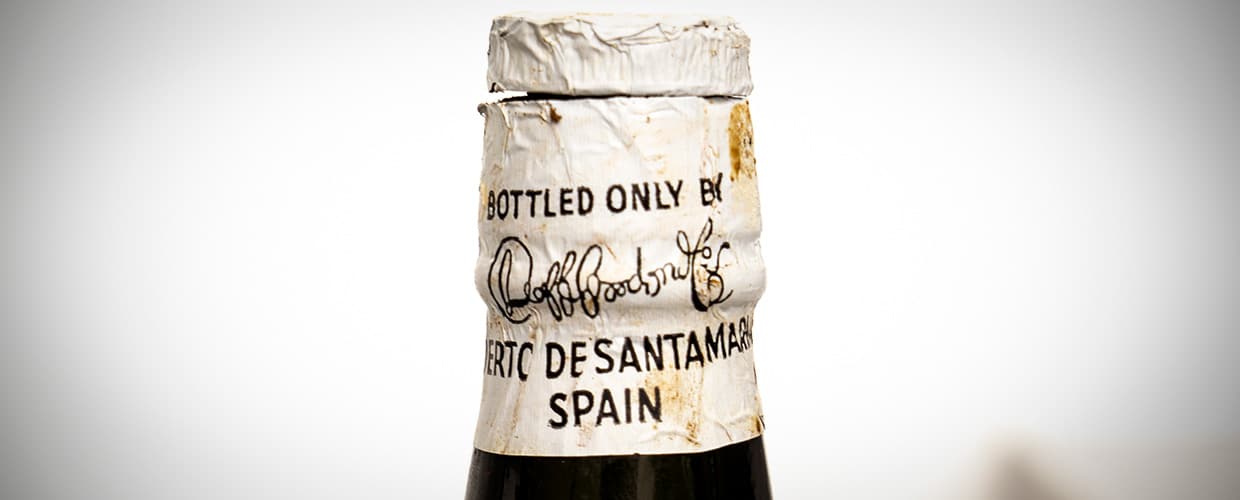 Amontillado El Cíd (Duff Gordon, bottled 1965)
Nose: hazelnuts with a brown sugar coating, light hints of dried apricots, figs and polished wood. Getting fresher by the minute. Almond paste and toffee. Christmas cake. Hints of shrubland and dried seaweed. Quite rounded, almost candied at times. Orange peel, even some floral notes after a while.

Mouth: sweeter than expected, very smooth, nowadays this would be a Medium sherry. Toffee and vanilla, soon followed by cinnamon pastry and leading to spicy notes (pepper, nutmeg). Hints of bitter oranges and Mediterranean herbs, which help to balance the sweetness. Lacking a bit of the elegant sharpness of a modern Amontillado, but really enjoyable. Long, nutty finish with caramel sweetness.
Availability: only from cellar finds
Summary: After a wrecked example, this bottle of El Cíd managed to shine with flying colours. Mind that at this point in time the wine was still a rather commercial product, and the level of sweetness was perhaps higher than expected - the style of the 1960s. I imagine later versions are even better. A very interesting time capsule.