Amontillado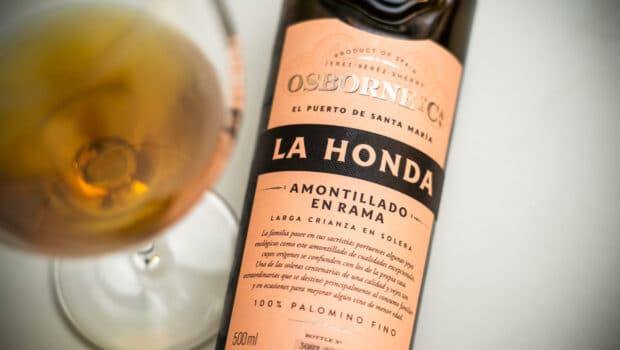 Published on January 24th, 2022 | by Ruben
0
Amontillado La Honda (Osborne)
Amontillado La Honda is one of the enological gems at Osborne, a highly seductive wine
The crown jewel in the new En rama series from Bodegas Osborne is the rare Amontillado La Honda. The name (which is Spanish for the deep one) refers to the bodega in which the wine was matured: being one of the oldest warehouses in El Puerto de Santa María, its floor level was a little lower than the surrounding buildings. This also led to a specific microclimate, with a higher humidity and less temperature variation.
In the bodega La Honda they had several majestic old soleras like the Amontillado El Cíd, Oloroso Alonso El Sabio, as well as the Fino La Honda (or rather Fino-Amontillado), founded in 1852. Most of these wines were discontinued in the 1980s, becoming only available for the private consumption of the Osborne family. At some point the Fino La Honda also started to feed a second solera of an older Amontillado. They don't know when this happened exactly, but in any case the Amontillado butts seem to be more modern than the one of the Fino La Honda. It now contains a total of 194 botas, distributed over 4 scales (solera + 3 criaderas). Selected Fino wines of around 4 years are fortified a second time to 19% vol. before they enter the Amontillado system. It spends 18 years ageing oxidatively, so the bottled wine is around 22 years old.
Since a few years this trio of wines had been showcased in a few tastings as part of their 'enological gems' and we're glad they are now available to the public as the new Osborne En Rama series.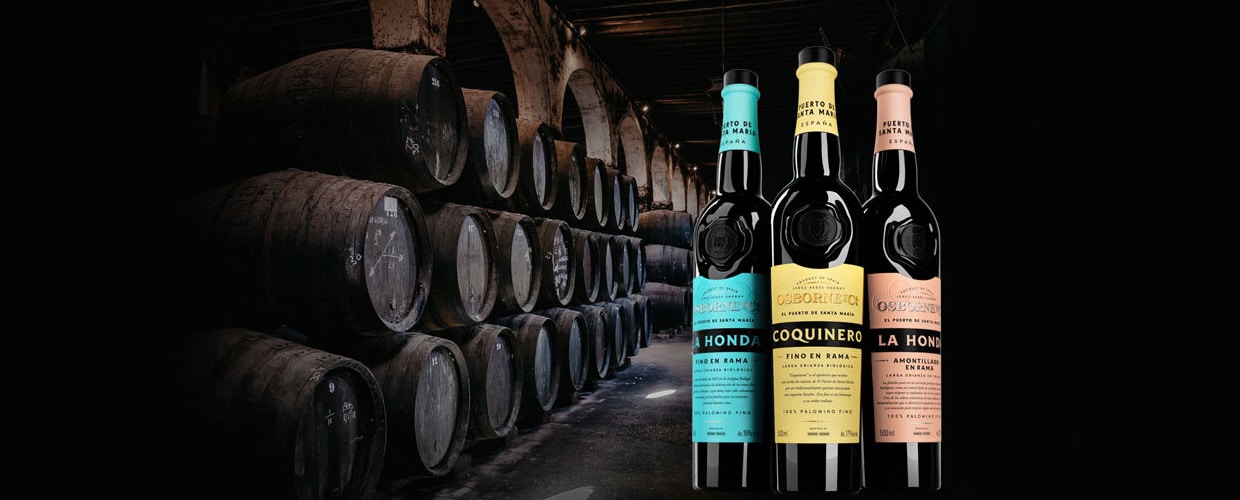 La Honda Amontillado En Rama (22%, Osborne 2021, 50 cl)
Nose: a really classic, ample profile showing a nice volatile side of oak polish and exotic spices, as well as round toffee notes and caramelized almonds. Such a balanced and forthcoming nose! It also shows orange peel and a hint of lemony acidity. Then back to hazelnuts and a pastry-like side. Very sexy altogether.
Mouth: dry but with this generous side of toasted caramel, candied orange peels and roasted nuts. There's light wood spice and an underlying layer of warm woody notes, but no astringency. The balance of dark, toasted notes and brighter, citrusy acidity is excellent. Hazelnut cream. Turmeric and black peppercorns, mixed with toffee.
Availability: the first batch consists of over 6600 bottles, available from the Osborne webshop (around € 45) as well as in specialized stores like Licors Grau.
Summary: A truly majestic Amontillado, very expressive with great depth. Quite a classical profile, with coastal notes as well as lovely rounded caramel notes and polished wood. This is up there with the best Amontillados like Fino Imperial or the one from Bodegas Tradición. A must-have for serious sherry lovers.