Oloroso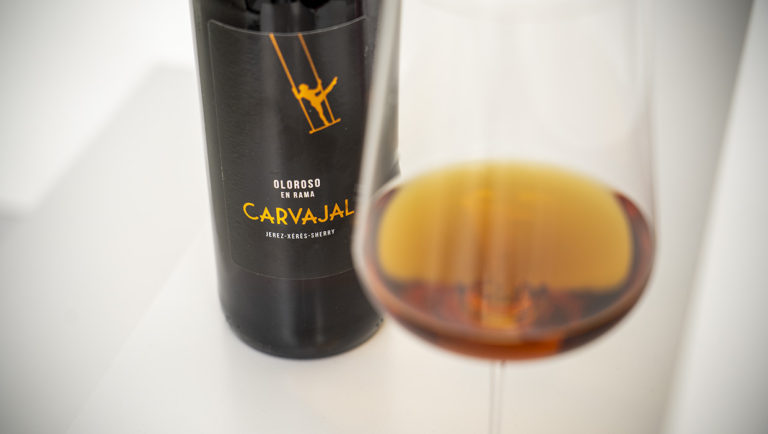 Published on January 30th, 2020 | by Ruben
0
Oloroso En Rama (Carvajal)
This is the Oloroso En Rama from the relatively new bottler Carvajal, founded in 2014 by Jaime Carlos Carvajal and his two sons. He was responsible for the Finca Moncloa project at Gonzalez Byass and later started working as Carvajal Wines for Cayetano del Pino and Barbadillo, exporting their sherry to Mexico but also working with them on a red wine named Cobijado, made with the local Tintilla de Rota grape among others.
In 2018 he started to bottle sherry wines under his own brand. In this case the bottler code R.E. 28 leads us back to Delgado Zuleta, maybe not surprising since their general director is also a Carvajal.
At the moment there is a Manzanilla, Amontillado, Medium and Oloroso, all bottled en rama sherry. The labels contain references to the circus and say "welcome to the spectacle".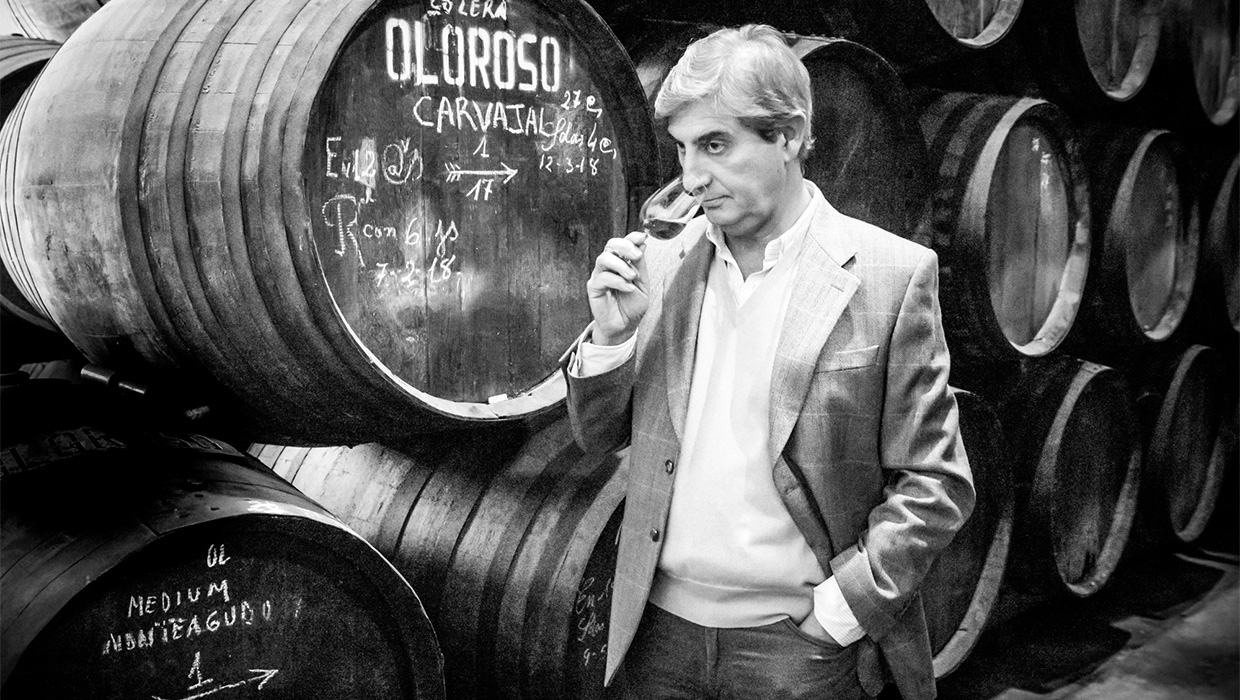 In the picture above you see Jaime selecting barrels, probably from the Oloroso Monteagudo solera, which is their premium wine of around 12-14 years and bottled by Zuleta at the same strength. It is made with Palomino grapes from the vineyards named after their previous owner, the Count of Monteagudo.
Oloroso En Rama (18,5%, Carvajal)
Nose: classic fragrant Oloroso, rather wide and polished, with hints of Christmas cake, dates and toffee as well as some berry notes (raisins but also cranberry). Hazelnuts and traces of wood polish. Cinnamon. Just a light salty edge and a meaty Bovril note in the background.
Mouth: smooth texture, with above average levels of glycerol – therefore not as dry as some others. It keeps this juicy balance of caramel sweetness and fruity acidity. Round vanilla. Plenty of toasted wood towards the finish, as well as a subtle hint of (black) olive brine.  Medium finish which brings hints of tobacco.
Availability: around € 20. Mostly limited to Spain but you could try Vinissimus for international shipping.
Summary: A nice middle-aged Oloroso with a great texture and some glyceric hints that make it round and easy to drink. Very balanced and a good start for the Carvajal brand.