Pedro Ximénez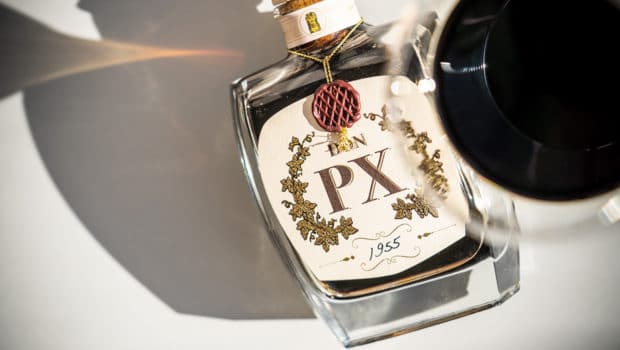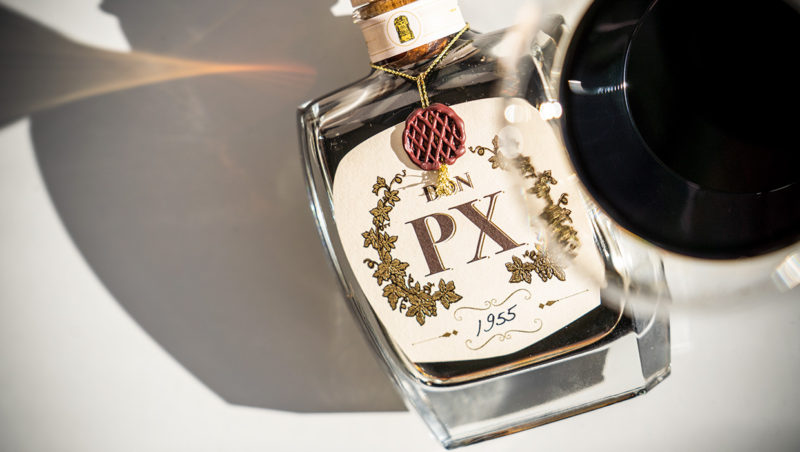 Published on May 22nd, 2019 | by Ruben
0
Don PX Convento 1955 (Toro Albalá)
Last year Bodegas Toro Albalá in Montilla-Moriles launched small 20 cl bottles of some of their wines, Pedro Ximénez ranging from 1929 to 1973 but also Amontillado 1952 and Palo Cortado 1964. It's a nice way of discovering (generally expensive) old vintage wines. They also present selections of six bottles in a custom-made heavy wooden case. I wish more producers would come up with smaller versions of their most expensive bottles.
For more general information about the production process (soleo for instance), batches, inox conservation etc. check out my review of the Toro Albalá Don PX 1946.
Toro Albalá Don PX 1955 itself is one of the high scorers with 98 Parker points. Single vintage Pedro Ximénez of course, aged for nearly 60 years and taken out of the barrels in September 2014. Expect 320 grams of sugar, partly compensated by 6.5 grams of acidity.
Don PX 'Convento Selección' 1955 (16,5%, Toro Albalá 2017)
Nose: surprisingly juicy, with a piercing acidity that's closer to fresh fruits than to dried fruits perhaps. Plenty of overripe orange notes, dark chocolate, jammy figs and a slight balsamic quality. Tobacco. Black tea, coffee liqueur, hints of dried flowers. An oaky touch as well.
Mouth: really velvety, with a high sweetness but a sense of lightness as well. In fact less sweet than most other vintages I would say, and less spicy than a 1946 for instance, making this slightly simpler. Just a medium acidity. Liquorice, toffee, as well as tobacco, dark chocolate and mint. Orange peel and marmalade. More (exotic) spices now and a faint bitter edge. Rather long finish.
Availability: a set of different vintages is around € 300-350 depending on the market (try Lavinia). A bottle of the 1955 will set you back € 220 (try Bodeboca).
Summary: Another opulent and velvety Don PX from Toro Albalá. It's nicely jammy and it finds a nice balance of sweetness, acidity and dark savoury notes. I tried it with a group of sherry lovers, in a direct comparison to the 1931 and 1965 and this came out as the winning wine.