Brandy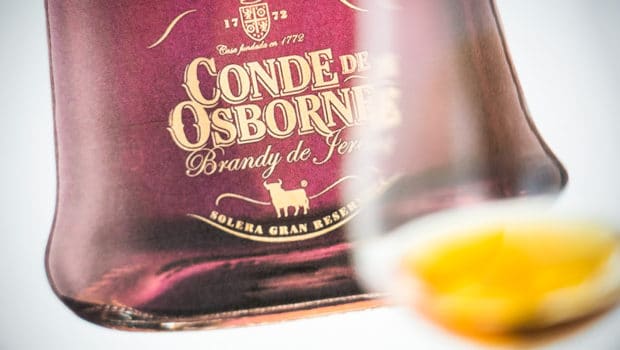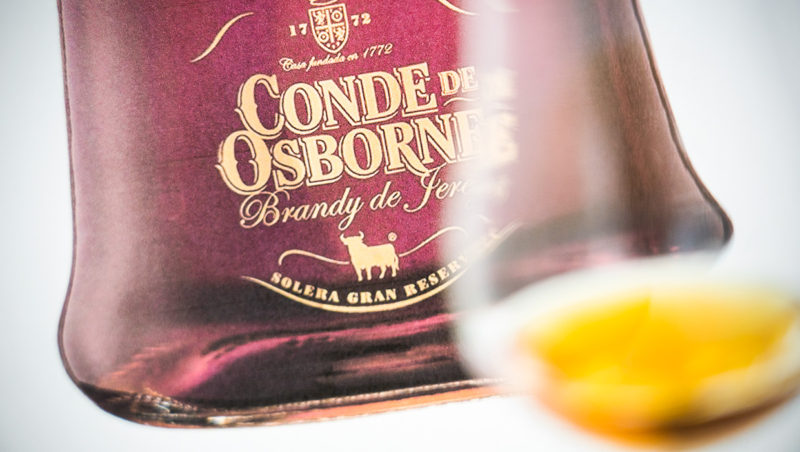 Published on August 20th, 2019 | by Ruben
0
Conde de Osborne Brandy de Jerez
A cornerstone brandy from Osborne, matured for over 10 years in PX seasoned casks
Conde de Osborne is a brand launched in 1965. It refers to a member of the Osborne family, Juan Nicolás Osborne, who received the title from the Pope for his diplomatic services in the late 19th century.
The brand is famous for its quality but also for its assymetrical, almost "melted" ceramic bottle, which was designed by Salvador Dalí. It got replaced with the current glass decanter along the way, but Osborne is still selling the Dalí version as a limited edition.
Conde de Osborne itself is a Brandy de Jerez made from 100% Airén grapes from La Mancha, distilled in Osborne's own distillery up in Tomelloso (which they are running since 1880) mixing column still distillation and copper pot still distillation. The brandy is then aged over 10 years in a system of criaderas and solera at their bodega El Tiro in El Puerto de Santa María. The casks are previously seasoned with Pedro Ximénez wines.
Conde de Osborne Solera Gran Reserva (40,5%, Osborne, Brandy)
Nose: balanced and quite elegant, on the dry side (French style), showing leathery notes and nuts (hazelnuts, walnuts) up front. Aromatic, waxy oaky notes. Underlying demerara sweetness and buttery vanilla. A little honey and toast. The Pedro Ximénez does not have a major impact on this brandy (which I find a good thing).
Mouth: big, with more sweetness now. Prunes and dates, cinnamon pastry. Light bittersweet and herbal notes. Nuts and toffee, hints of roasted coffee. It finds a nice balance between sweetness and toasted woody notes. Long finish with prunes and light tannins.
Availability: can be difficult to find. Available for around € 25-30 in Spain. Try Master of Malt for international shipping.
Summary: Maybe a tad too sweet on the palate, but otherwise a very nice Brandy de Jerez with a rich profile and balanced oaky notes. Above average complexity for this price range, a really smart after-dinner drink.