Oloroso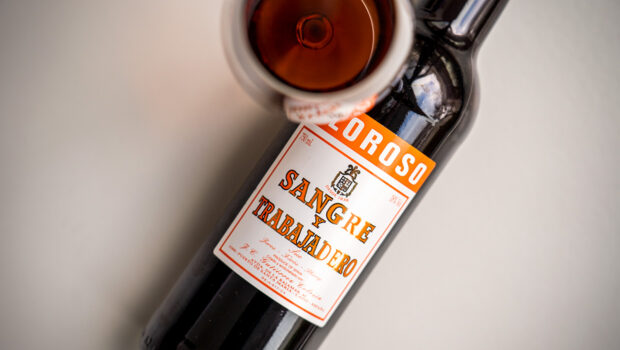 Published on January 26th, 2023 | by Ruben
0
Sangre y Trabajadero (Gutiérrez Colosía)
Sangre y Trabajadero (blood and worker) is a bit of a strange name for a wine. Its derives from the Calle Sangre, which is adjacent to the central market of El Puerto de Santa María. In this street most of the butchers were found, hence the blood. Trabajadero on the other hand refers to cooperage of Bodegas Cuvillo, located next door to butchers. So apparently the place was full of blood and coopers.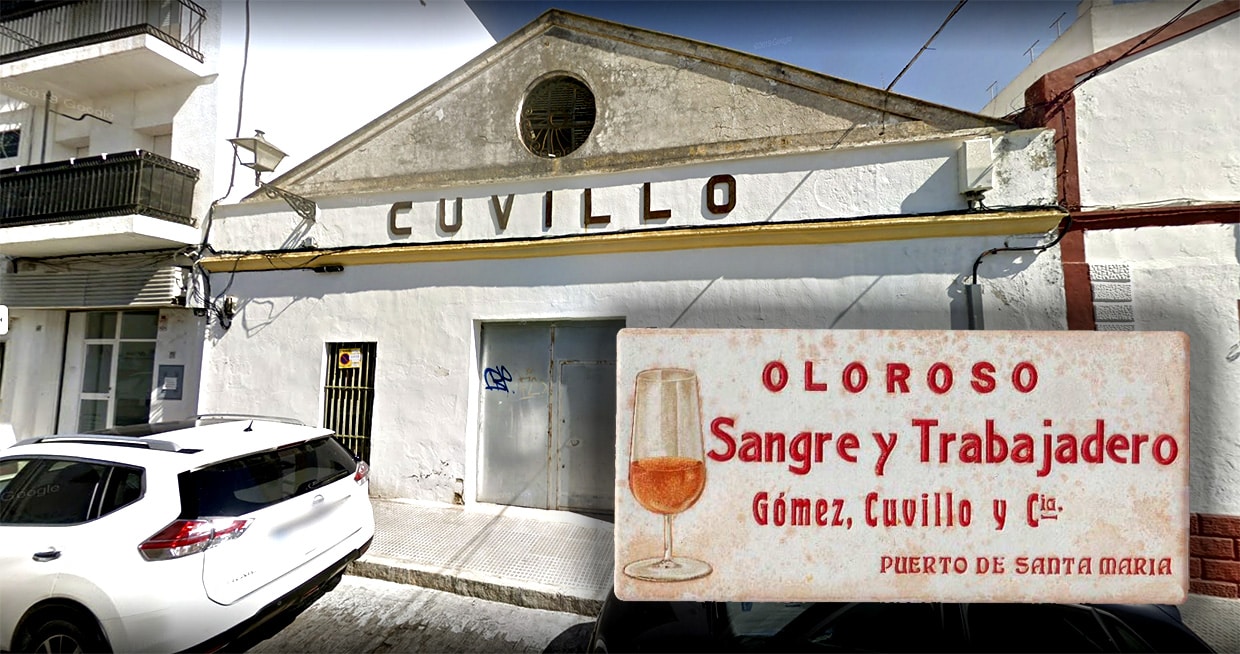 Cuvillo y Cia. was founded in 1908 by Carlos del Cuvillo. He took over part of the business of Manuel Moreno de Mora (the rest went to Osborne) and developed it into one of the most respected bodegas in El Puerto. Cuvillo supplied a lot of their wines to Harveys and was therefore part of the Rumasa saga. It led to bankrupcy: some of the old warehouses are now the municipal archive and others are used by the Grupo Estévez. Among their most famous wines were the ancient Oloroso Fabuloso but also the younger Oloroso Sangre y Trabajadero.
After the demise of Rumasa, Carlos Gutiérrez Colosía acquired this Oloroso solera, which he had always admired. The 1980s label was kept in place and although the wine isn't
Some sources say this has an average age of 7 years, other claim it is around 12 years of age.
Oloroso Sangre y Trabajadero (18%, Gutiérrez Colosía, L0422)
Nose: forthcoming, with classic toffee, raisins and dried figs. Orange peels. Quite fruity, with bright and jammy top notes of raspberry and membrillo (quince jelly). Also whiffs of polished oak and aromatic leather. There's even a distant volatile hint of diesel, which I really like and which is not uncommon in wines from El Puerto. Also hazelnuts and pecans. Then toasted bread and a hint of salted chocolate.
Mouth: dry, but always showing a certain caramelly, creamy side and vivid youth. Slightly more classic than the nose perhaps. No sweetness despite the velvety hints of dried figs and raisins. Nice acidity too. Plenty of hazelnuts and walnuts in the middle, leading up to chocolate and wooden barrels in a humid cellar. Medium, bittersweet finish with hints of coffee and dark fruits.
Availability: mostly in Spain, as funnily enough some international retailers that stock Gutiérrez Colosía don't seem to offer this one. Typically around € 20, try Decántalo or Vila Viniteca for instance.
Summary: I've always had a thing for this Oloroso Sangre y Trabajadero. It isn't the richest, nor the most complex Oloroso around, yet there's something uniquely charming to it. The combination of fruity acidity, volatile aromatics and roundness make it highly attractive. Perfect for a cheeseboard by the way. Find yourself a fresh bottle and enjoy.