News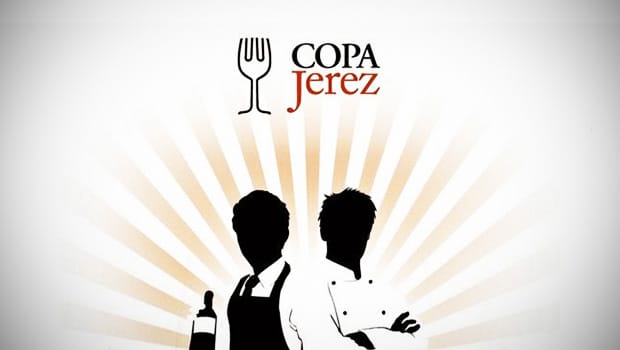 Published on June 9th, 2015 | by Ruben
1
Copa Jerez 2015 goes to… USA
The sixth edition of the Copa Jerez, the prestigious sherry food pairing competition for chefs and sommeliers, was held today, 9th June 2015. The last couple of months, a whole series of teams have competed in national pre-selections to represent their country, and today the finalists have been working in Jerez to present their dishes.
Each team (one chef + one sommelier) creates a starter, main course and dessert, accompanied by specific sherries. The whole spectrum of Sherry (dry, medium, sweet) and Manzanilla is allowed.
This year, eight countries were represented: Belgium, Denmark, Germany, Netherlands, Russia (first time), Spain, United Kingdom and USA. Here's a full list:
Les Eleveurs, Halle, Belgium
Kiin Kiin *, Copenhagen, Denmark
Marais Soir, Munich, Germany
Zarzo, Eindhoven, Holland
Wine Religion, Moscow, Russia
Atrio **, Cáceres, Spain
The Lyttelton, London, UK
15 Romolo, San Francisco, USA
The Belgian team revolved around Andy De Brouwer, a wine writer and Belgian sommelier of the year in 2012. Something strange must have happened here in Belgium, because until recently, the much more famous Comme Chez Soi ** (with Spanish sommelier César Roman) was said to participate. They are mentioned in all (preliminary) lists of participants and they are on the official Facebook page of the Belgian team… There has been a very last-minute change. Politics, I guess?
– – –
The biggest surprise in the menus was probably the fact that two teams selected a Fino / Manzanilla to go with dessert. It's a brave choice to say the least and one that I hadn't seen before. I'm not sure what to think of it either. To balance a sweet dessert, I would go for acidity rather than the salinity / savouriness of a Fino.
– – –
Restaurant 15 Romolo from San Fransisco is the overall winner for 2015.
Their menu consisted of a first course with langoustine in escabeche with mojama and tomato consomé (paired with the Manzanilla Pasada Pastrana from Bodegas Hidalgo – La Gitana), a main course with liquorice-infused beef and ravioli stuffed with porcini (paired to the Amontillado from Bodegas Gutiérrez Colosía), and a dessert of orange, almonds and chocolate cream (paired with the Apostoles Palo Cortado VORS from Bodegas González Byass).
Besides the general Copa Jerez, there were six specific awards:
Best Chef: Adrián Zarzo (Netherlands)
Best Sommelier: Ian J. Adams (USA)
Best first course: Belgium
Best main course: Netherlands
Best dessert: Spain (which means no revolutionary Fino pairing…)
Best creative pairing: Denmark
 
Enjoy this video impression of the Copa Jerez: