Manzanilla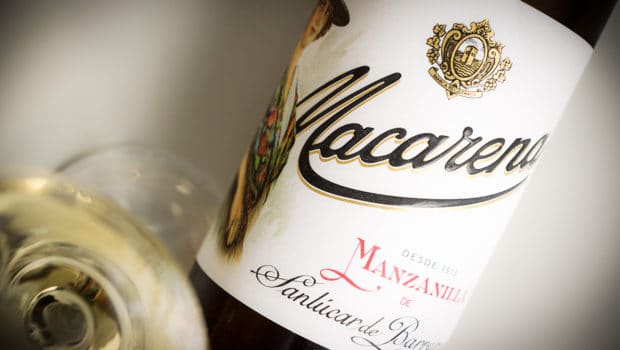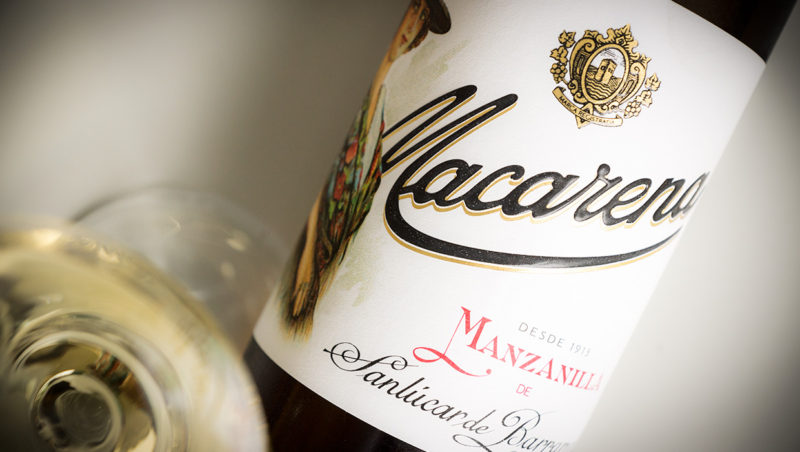 Published on August 4th, 2015 | by Ruben
1
Manzanilla Macarena (Elías González)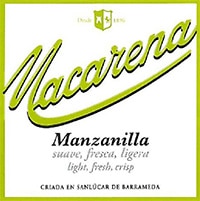 The Macarena brand has been on the market for over 100 years now. It was distributed by Luis Caballero, a small but wealthy bodega in Chipiona / El Puerto who bought Lustau in 1990.
After the acquisition of the old Domecq brands (La Ina, Botaina, Viña 25…) in 2008, Manzanilla Macarena was made part of the Lustau portfolio, with the same label as the other wines. Together with Pavón, it's a brand that sits somewhat apart from the rest of the portfolio.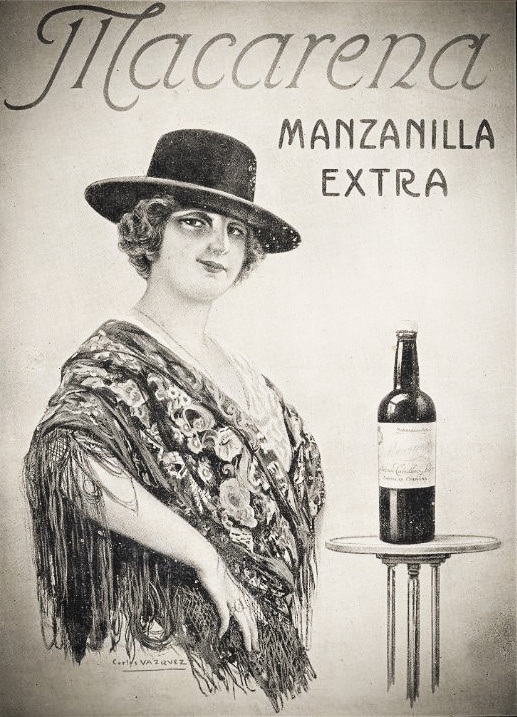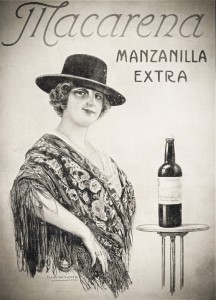 However in 2014, to celebrate the centenary of the brand, Caballero went back to the old, historic version of the label. It features a drawing of La Macarena, an iconic figure in Spanish culture, made by the artist Carlos Vázquez who worked for different bodegas. It's a really nice retro label.
Macarena is a light, young Manzanilla of around 3 years old, matured by Bodegas Elías González Guzman. This is mostly a bodega de crianza, a maturation bodega. It is taking care of this Manzanilla Macarena for Caballero while it also distributes its own, local Manzanilla Fina Elías and some bulk wines.
Macarena Manzanilla (15%, Elías González)
Nose: attractive and rounded. There are green olives and mineral notes as well as almonds and bread crust. Traces of dried fruits as well. A classic nose, a little on the gentle side if not for the prominent coastal notes. Think wet sand and salty sea air.
Mouth: a slightly oily texture with a similar, gentle character. Traces of sweetness but with a distinct salinity as well. A hint of fruity acidity and fairly low levels of bitterness. Soft hints of aniseed. Very clean and tasty, with all of the edges rounded off. I have the impression some of its power has been filtered out, given the really pale colour.
Availability: around € 5-6 in Spain. It doesn't seem to be exported to foreign markets, probably to avoid competition with Lustau's other Manzanillas like Papirusa.
Summary: An honest Manzanilla, showing the classic elements in a refined and gentle way. A light and fresh wine that pairs well with food, thanks to its balanced salinity and acidity.