Fino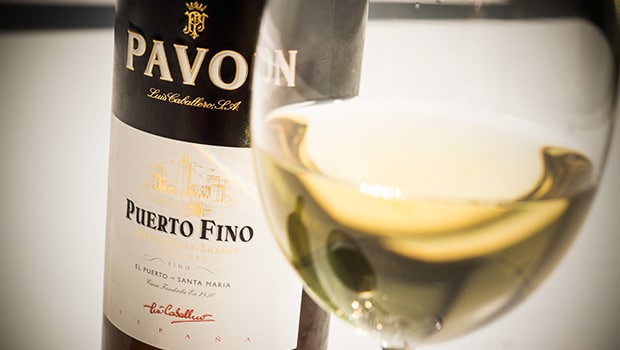 Published on July 25th, 2014 | by Ruben
0
Pavón Puerto Fino (Luis Caballero)
Fino Pavón is around four years of age
Luis Caballero is the group which also owns Lustau – Pavón is a small brand within a large group.
Fino Pavón is a Puerto Fino – it's matured in the centre of El Puerto de Santa Maria, one of the three corners of the sherry triangle. Although its solera is located in the same bodega complex that also houses Lustau's Puerto Fino, this one is far more difficult to find.
The name Pavón goes back a long way though, and old bottles of this Fino mentioned 'Solera 1925' on their labels. With the new, modern labels, this claim is gone. Maybe the original solera has been merged with other soleras, like the ones acquired from José de La Cuesta or John William Burdon when these bodegas stopped producing and were taken over by Luis Caballero.
Pavón Puerto Fino (15%, Luis Caballero 2012)
Nose: a rather soft nose, with some almond notes and yellow apple coming to the fore. Also a nice candied fruit note, which makes this one seem sweeter and less pungent than other Finos. Some yeast and damp wood. Maritime notes. Also, unfortunately, quite a loud vegetal / meaty side that I find difficult to appreciate.
Mouth: again rounded and seemingly sweet (citrus and apples), with just a soft coastal edge and a very light bitterness. Becomes wider in the finish, but also showing a little alcohol and a slightly bloated profile.
Availability: not seen very often. I've paid around € 7 for a bottle (at Crombé Wines).
Summary: Fino Pavón is not as pungent and assertive as others, with a smooth and rather fruity core. That's not necessarily a bad thing, but I find the combination with the vegetal / meaty side a bit disturbing.