Bodegas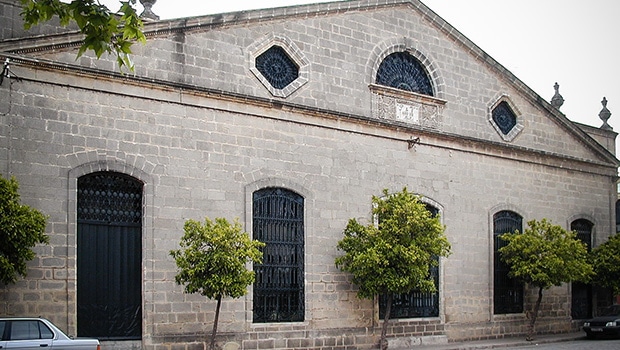 Published on October 28th, 2013 | by Ruben
0
Dios Baco

The origins of Bodegas Dios Baco go back to 1765, when the Palomino family started a winery in Jerez. At the beginning of the 20th Century, Juan Palomino joined forces with Juan Vergara to form the winery Palomino & Vergara, a well-known name in Jerez for a long time. Their large bodega complex was nicknamed 'The 12 Disciples' as it was composed of twelve buildings.
Nowadays only three remain: Pio XII, La Cruz and the main Dios Baco, built in 1848 and named after a small shrine to Bacchus that was found inside. At some point this bodega was said to contain 2000 butts and a cooperage.
Paez Morilla sherry
In 1963 Palomino & Vergara became part of the huge Rumasa conglomerate, which was dissolved by the Spanish Government in 1983 after some large-scale business scandals. In 1985 the bodegas were sold to Harveys, but after some internal restructuring the Dios Baco cellar was sold to the current owner José Páez Morilla in 1992. He renovated the cellar, and today José and his daughter Alejandra handcraft small batches of sherry.
Dios Baco purchases all of its base wines from external companies. The old Palomino & Vergara building at the heart of Jerez is used for maturing Fino and VORS wines, but there's also a modern building outside of the city centre, holding the other soleras as well as the offices and distribution facilities.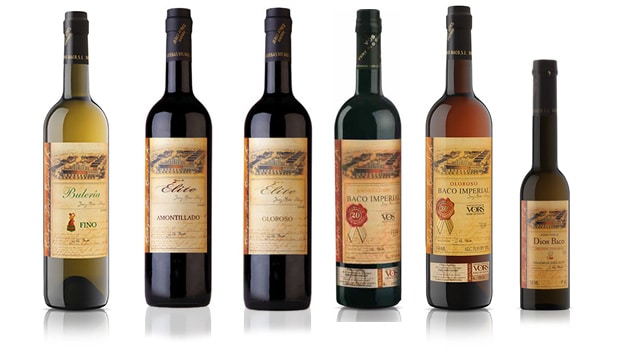 Dios Baco sherry range
Fino Bulería
Buleria Cream
Dios Baco Fino
Oloroso Dios Baco 
Cream Dios Baco 
Oxford 1970 Pedro Ximénez: almost 20 years old
Baco de Elite Oloroso Medium Dry
Esnobista Moscatel Pasa: 12 to 15 years old
Amontillado VOS Baco Imperial
Pedro Ximénez VOS Baco Imperial
Palo Cortado VORS Baco Imperial
Most of the Dios Baco sherry is exported. Apart from the sherry, there's also Luis Enrique Gran Reserva PX brandy, Dios Baco brandy and the Dios Baco PX vinegar. Note that the Páez Morilla family is also known for their cooking wine and sherry vinegar El Cocinero de Baco. They also produce a grain whisky John Peter and a lime-flavoured Oxford Dry Gin 1970.
Contact
C/ Tecnologia, parcela A-14
Parque Empresarial de Jerez
Jerez de la Frontera
Tel.: +34 956 333 337
Guided tours in English or Spanish, after reservation.