Manzanilla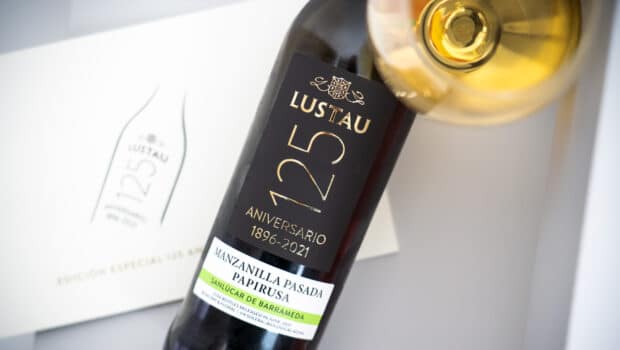 Published on December 27th, 2021 | by Ruben
0
Manzanilla Pasada Papirusa (Lustau 125 Aniversario)
Manzanilla Papirusa, here in a Pasada version for the first time
I guess every sherry lover knows Papirusa, the well-known Manzanilla from Bodegas Lustau. However what you may not know, is that different sub-systems exist, each with a slightly different profile. In the case of the Manzanilla Papirusa, part of this wine is aged in bocoys instead of the standard sherry butts. Bocoys are big (+/- 42 arrobas or around 715 litres) and have a different shape than a standard sherry butt, they're usually slightly cylindrical and shorter in length. In the old days they were mostly used as fermentation barrels. As they are narrower, they also have more contact surface with the wine.
Papirusa bocoys
The bocoys of Papirusa are placed in the part of the bodega called La Mergelina, the coolest zone in the cellar, most exposed to the Atlantic winds. In 2017 winemaker Sergio Martínez took apart 4 bocoys from the solera Papirusa and let them age separately without the usual refreshments of the solera. He wanted to see the evolution of the flor in a different environment, with static ageing.
Lustau has released a Manzanilla del Bocoy back in 2019, but that was still part of the solera, with wine of around 4-5 years of age. This time it had 4 years of static ageing so the bottled wine is around 8 years.
Lustau was founded in 1896 and they're celebrating their 125th anniversary with a special box of wines that have never seen the light before. In fact it is the first that we're getting to try a Pasada version of Papirusa.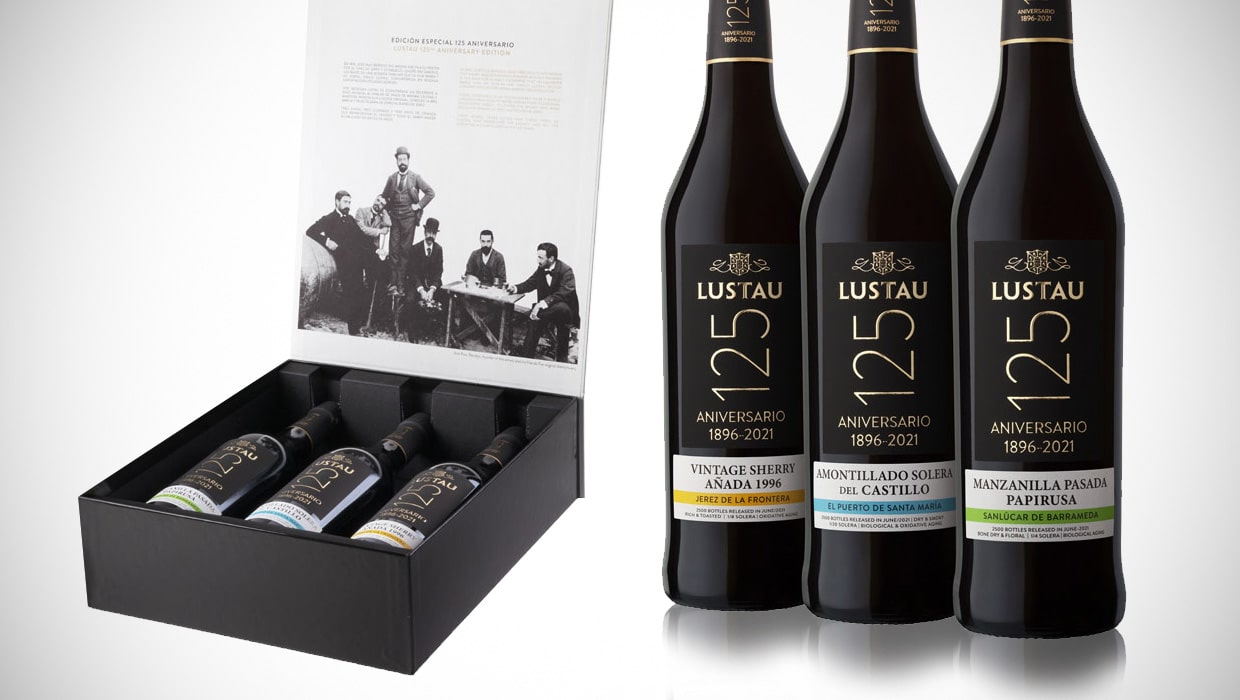 Papirusa Manzanilla Pasada 1|4 (16%, Lustau '125 Aniversario' 2021, 2500 btl.)
Nose: more haybales and dried yellow flowers than you'd get in the regular version. Warming herbal notes. Dried grass and aniseed. A distinct floral note as well, almost mentholated. A subtle hint of herbal honey in the background, growing stronger as it warms up.
Mouth: again a spiced up version of Papirusa. On the one hand there's a rather round and unctuous side with savoury-sweet flavours (yellow apples, chamomile, bell pepper). On the other hand we find sharper spicy notes and quite some piercing bitterness throughout. Plenty of dried Mediterranean herbs, with floral overtones. Hints of lemons combined with coastal notes (seaweed). Just a hint of wood in the very end as it gets to a long, warming finish.
Availability: only as part of the '125 Aniversario' box, which includes three unique wines for € 125. Available from Lustau's webshop or through distributors around the world.
Summary: An intensely coastal version of Papirusa with extra herbal notes as well as rounder hints, both adding complexity. This shows a rather vertical, captivating profile, definitely evolved from the original yet far less 'Pasada' than I expected. A nice celebration wine indeed.