Manzanilla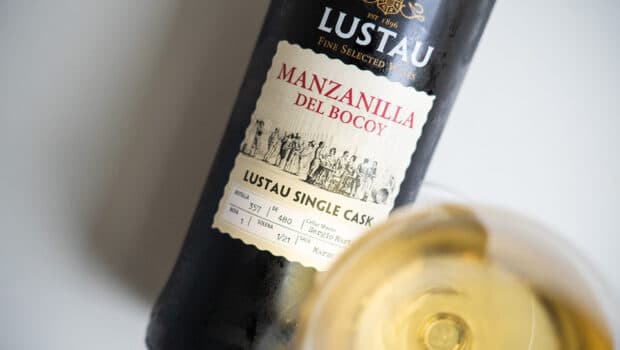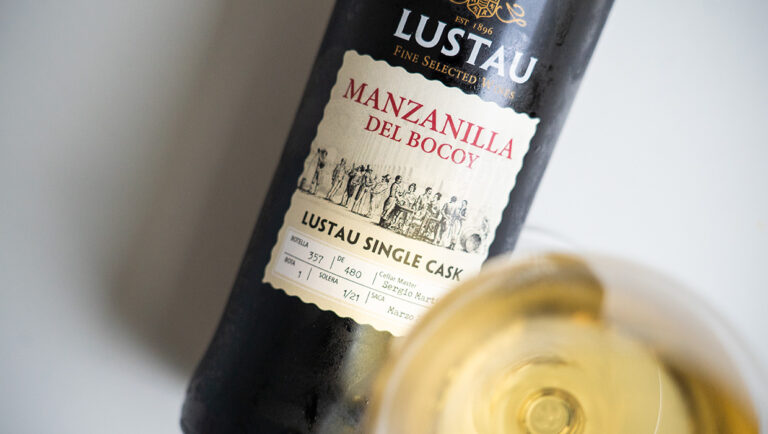 Published on July 8th, 2020 | by Ruben
0
Manzanilla del Bocoy (Lustau Single Cask)
People usually think of a solera as one system of casks which matures entirely at the same pace, with the same characteristics. In reality though, especially for wide-scale releases, there can be sub-systems that have a slightly different profile or a different age because the casks are refreshed at a different pace or because the barrels are located in a different bodega. This allows the bodega to play around with characteristics and ensure consistence between different sacas.
In the case of the Manzanilla Papirusa, the benchmark Manzanilla of Bodegas Lustau, part of the wine is matured in 21 large casks called bocoy (boucaut in French). They are typically 42 arrobas, in this case 43 arrobas or around 715 litres. They are placed in the part of the bodega that is most exposed to the Atlantic winds.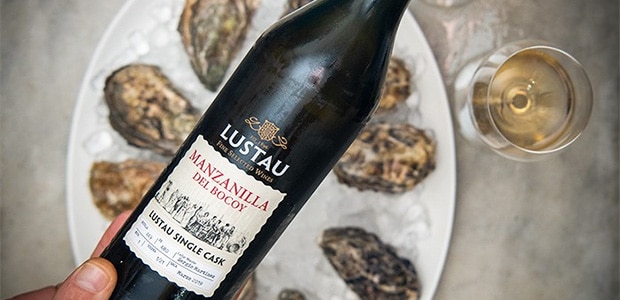 This Manzanilla Del Bocoy was bottled from one single cask #1 in March 2019, selected for its intense salinity and floral character. It is around 5 years of age, and part of a series exclusive to Vila Viniteca, with several types of sherries, all from single casks. This well-known Spanish wine shop had this kind of cooperation with Lustau a few times before.
Manzanilla Del Bocoy 1|21 – Single Cask (15%, Lustau 2019, 50 cl, 480 btl.)
Nose: a more intense aroma than usual. More yellow, cidery apple than green ones, dry shrubland and haybales, plenty of chamomile and hints of herbal honey, adding a nice round touch that is rare for a Manzanilla. Subtle chalky notes and indeed a floral note, almost mentholated.
Mouth: more serious than the nose suggested, but again a spiced up, more energetic version of the regular Papirusa. Intense salinity, haybales again, dried Mediterranean herbs. Hints of toasted bread and bitterness from the flor. Lemon zest as well. The intense flor and intense saltiness make this a highly mouthwatering wine, with an above-average complexity and a nice austere touch to it. Very long, salty finish.
Availability: from Vila Viniteca of course (around € 29). I found mine in Belgium at Buengusto for pretty much the same price.
Summary: A great version of the Manzanilla Papirusa. Intense coastal notes with a few herbal and rounder hints that add complexity. Not for beginners, but a real treat for sherry lovers. These single casks aren't cheap, but worth tracking down.