Vino de Pasto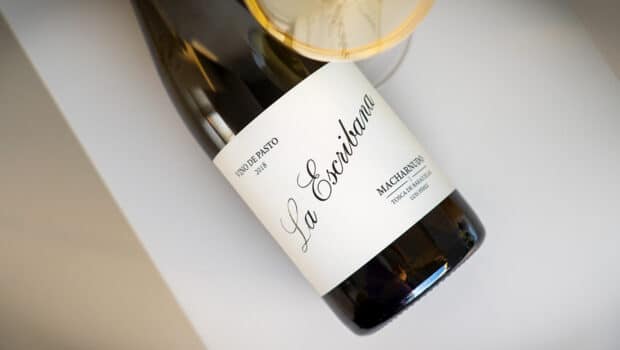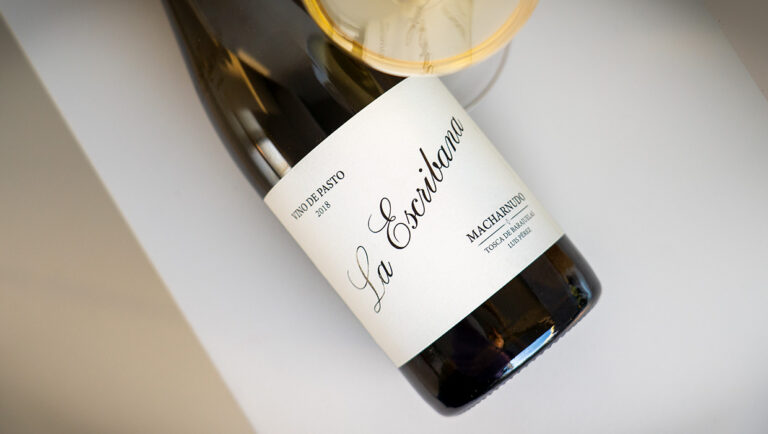 Published on June 2nd, 2020 | by Ruben
0
La Escribana 2018 (Luis Pérez)
Vino de Pasto is the name for a table wine (related to pasture or eating). In most D.O.'s it refers to a fairly low-end, daily wine which meets the minimum production restrictions, it is also a popular idea to refer to much better wines as merely table wines, as a kind of intentional understatement, often because the producer is explicitly stepping out of the D.O. regulations. Sassicaia, anyone?
In the history of Jerez the name Vino de Pasto was mostly used for wines without fortification but often some degree of ageing. Several references exist in old price lists and they generally had a higher price than their fortified counterparts, compensating the additional work and higher risk of failure for the producer.
In any case La Escribana made by Luis Pérez is an unfortified white wine from Palomino Fino grapes planted on Cerro de Obispo, a legendary hill in the pago Macharnudo on albariza soil (sub-type Tosca de Barajuelas). This south-east facing plot, approximately 100 metres above sea level, is pruned in the old vara y pulgar pruning method. Picking is done in two phases: green (for acidity) and slightly more mature grapes. After a short asoleo (5-6 hours) and cold fermentation in inox it undergoes 12 months of ageing on the lees (with very light flor) in 80 years old sherry butts. It comes in a bulky, heavy Burgundy bottle.
Before I start my review, here's something that had me puzzled many times… I didn't like it at all when freshly opened and I do get this a lot with wines from the sherry region (a lot more than in other regions). The acidity was invasive and there was a vegetal side that puts me off. It disappears after a bit of airing and a day or so in the fridge. Is it the winemaking techniques, the soil or simply the Palomino grape? I don't know, but anyway it is becoming standard practice to review these wines after some airing. Did anyone else experience this?
La Escribana 2018 – Macharnudo (13,5%, Luis Pérez)
Nose: quite big, with marked notes of lemon peel, as well as some seashells and sandy notes. Hints of dried yellow flowers, green apples, light yeast and hints of chalk. Quite mineral overall.
Mouth: fresh and bright, with a remarkable mix of salinity and acidity (not common for Palomino but remember there are green grapes inside). Hints of unripe pineapple and lime in the background. Greengages. Grows wider and warmer over time. Some grapefruit bitterness as well.
Availability: around € 16 in Spain. I bought it from Xpertvinum.
Summary: La Escribana is a classy white which manages to overcome some limitations of the Palomino grape. MineraI notes, good acidity and a coastal touch make this a really nice food wine. Already good and I think it will almost certainly improve with a bit of cellaring.