Oloroso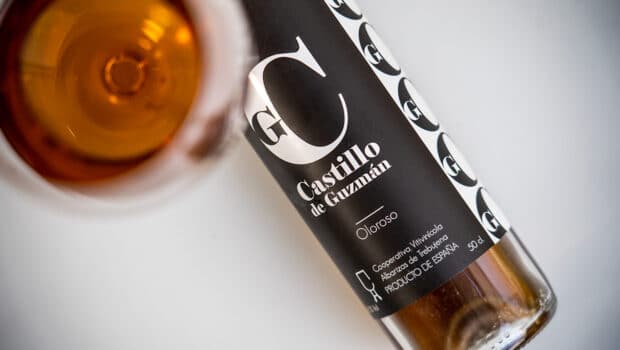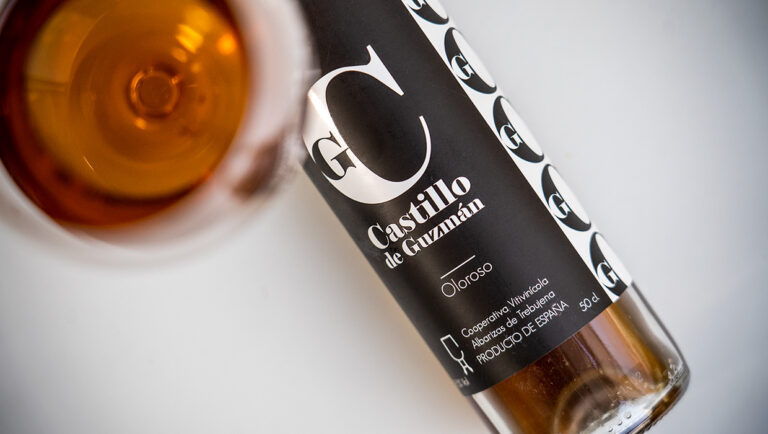 Published on June 20th, 2020 | by Ruben
0
Castillo de Guzmán Oloroso (Cooperativa Albarizas)
The Cooperativa Vitivinícola Albarizas de Trebujena (often shortened to Albarizas) is a cooperative founded in 1977 and are made up of around 200 active members, which manage some 300 hectares of vineyards around the town of Trebujena, northwest of Sanlúcar. As a cooperative, they sell grapes and mosto in bulk, with Williams & Humbert buying more than half of their annual production. Their must has always been highly regarded, winning several awards at the annual Concurso de Mostos (must contest) of the D.O. Jerez.
To celebrate their 40th anniversary in 2017 they decided to bring their wines to the market. After a naming contest they selected Castillo de Guzmán for their Fino, Amontillado and Oloroso varieties, referring to the Guzmán El Bueno castle that presides over the horizon of the town of Cádiz. Other brands were chose for white table wines (Bijuré – mixture of grapes, and Terralba – 100% Palomino). Later in 2019 they also released a Cream.
The Castillo de Guzmán Oloroso was started in 2000 from 'mosto flor' which was fortified to 18° alcohol. The temperature and humidity in the bodega result in a very slow oxidative ageing. Since it's not matured in the three cities of the sherry triangle, it cannot mention the word 'sherry' on the label, only the Bodegas de Producción seal.
Castillo de Guzmán Oloroso (18,5%, Cooperative Albarizas Trebujena, 50 cl)
Nose: wide and aromatic with plenty of nutty notes (hazelnuts and almonds) as well as caramelized sugar and toasted oak. Big hints of toffee. If you spill a few drops on your hand, you really get that typical aroma of wood in the sun. There's still a trace of fruity notes in the background, maybe red plums or fresh figs.  Quite nice and characterful, even though it comes accross as slightly young.
Mouth: off-dry and fairly gentle I would say, with traces of youth, giving it a very accessible and mellow profile. Caramelized nuts and these typical warm, oaky notes very much in the foreground. Toffee and milk chocolate. Walnuts and a savoury touch. Still some red fruits.
Availability: rather limited to the sherry region. As low as € 6,50 in Spain. I found mine at Xpertvinum.
Summary: An youngish and very round Oloroso, at the expense of power and complexity. It didn't win me over entirely, but I suppose there is a market for this kind of easy-drinking, accessible profile. You can't deny it is offering value for money.