Amontillado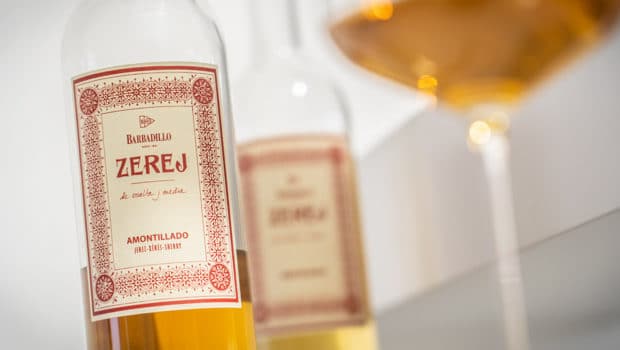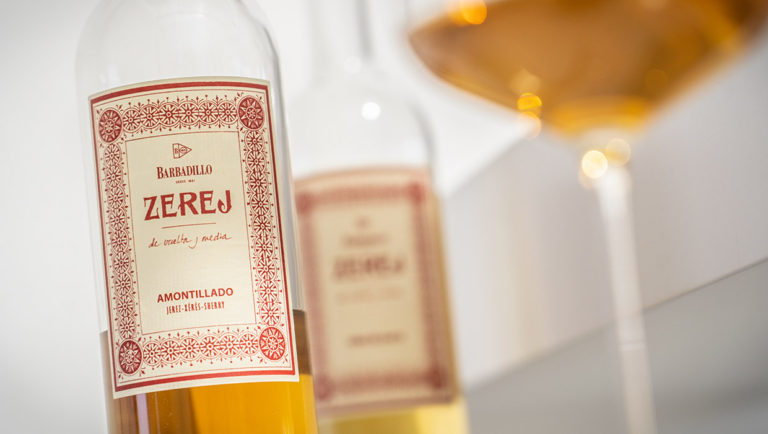 Published on May 11th, 2020 | by Ruben
0
ZEREJ II – Amontillado (Barbadillo)
The second wine in the ZEREJ II series, an evolutionary tale which starts with a white wine, over an Amontillado and an Oloroso, ending with a mature Palo Cortado. For more information on this educational concept, see my review of the white wine (Mirabrás).
Officially this wine is an Amontillado, the only style of oxidatively aged sherry that starts with a considerable biological phase. A white wine becomes a Manzanilla, gaining in finesse and complexity. It can then be taken further, loosing the layer of flor and starting a phase of oxidative ageing. A very interesting period is the period in between, halfway between an Manzanilla (Solear) and a proper Amontillado, which is exactly what they have chosen for this series. In the leaflet they speak of a Manzanilla Amontillada, stressing the fact that this is rather a wine in transit, but this old term is not accepted any more by the Consejo.
It is a selection from the Principe de Barbadillo solera (a wine that is available on the market as a wine of 14-15 years of age) but taken from a young criadera. This wine spent 9 tot 10 years as the Manzanilla Solear En Rama, is fortified a second time and has just started its journey towards Amontillado. It has a slightly lower strength than the final product (less concentration through evaporation).
Zerej II – Amontillado (19%, Barbadillo)
Nose: indeed this shows a very intense yeasty side that still reminds us of Solear En Rama. Hints of olive brine and bread crust, a touch of lemony acidity but also warmer notes of almonds. There's also a hint of toffee but not as clear as you'd expect from an Amontillado.
Mouth: slightly thinner and more delicate than a proper Amontillado. Plenty of coastal notes (salty notes, seaweed) mixed with light woody touches and a slight oily texture (glycerine). Hazelnuts. Fairly gentle (it will pick up acidity and spicy notes when it ages further) which makes it utterly drinkable.
Availability: the entire set of 4 bottles is still available from the Barbadillo shop or from Bodeboca for instance.
Summary: A great hybrid wine: a slightly oxydized Manzanilla or a young Amontillado, depending on your point of view. Still some deeply coastal elements and just touches of roundness. Really good, and a style that you rarely find on the market.