Amontillado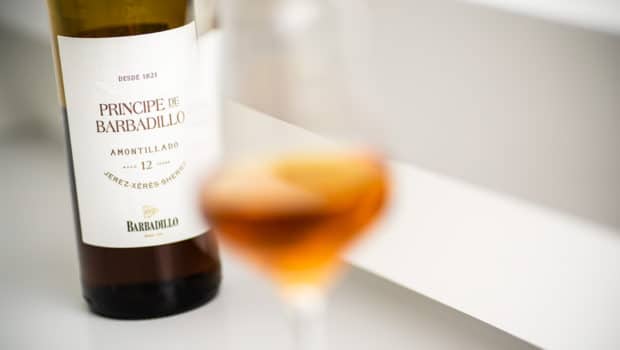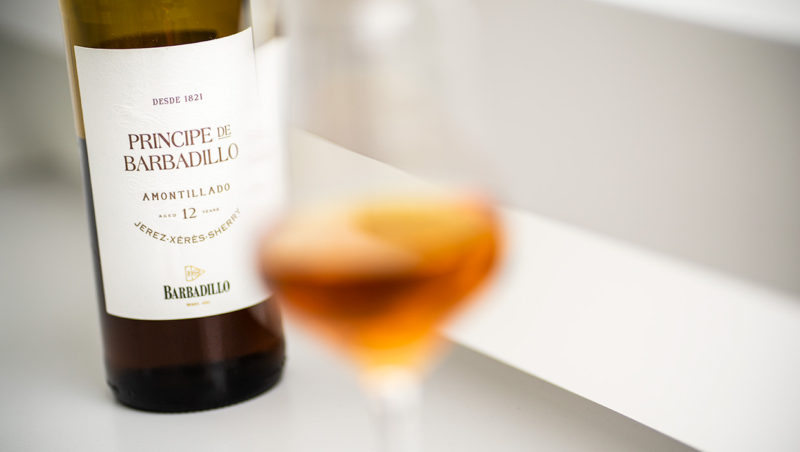 Published on October 1st, 2019 | by Ruben
0
Amontillado Principe de Barbadillo
Barbadillo's premium Amontillado, available in two age versions
Principe de Barbadillo was originally known as Amontillado del Principe Pio, after prince Gisberto Pío de Saboya, a member of an Italian noble family who lived in Madrid (where they've named a station after him).
Grapes are grown in the pagos Gibalbin and Santa Lucía around Sanlúcar. The wine starts at 15° alcohol, spends 8 years as a Manzanilla under a layer of flor (basically the solera of the Manzanilla Solear + 2 extra years as a Manzanilla Pasada). It is then fortified a second time to 18° and proceeds to oxidative ageing for another 6-7 years. The solera system is spread out over several bodegas including Mil Pesetas and San Guillermo as well as the famous Arboledilla and Pastora. In total it contains over 12,000 botas organised in 12 criaderas for biological ageing and 4 criaderas for oxidative ageing.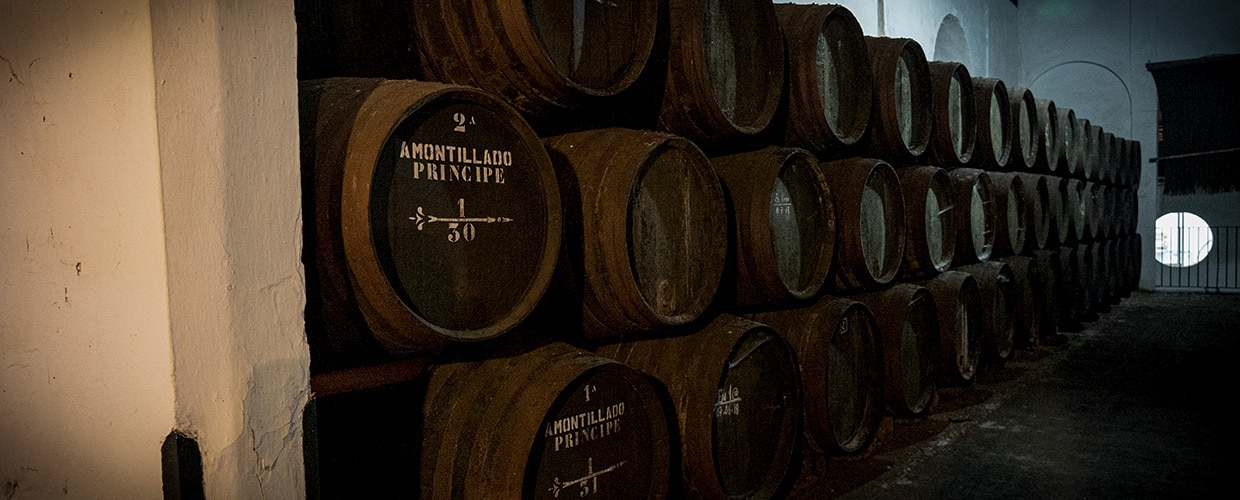 In 2016 the wine was given a new, minimal white label and got an official 12 Year Old age statement (although in total it is slightly older, but you have to stick to the set age classifications). At the same time a 30 year old VORS version was introduced, which is further aged (3 criaderas) in the bodega El Potro.
This wine will be part of the #SherryTT 2019 Twitter tasting, in which we'll have five Amontillado wines and explore the wide range of characters that exists in this category. You can still apply and try it with us during Sherry Week.
Amontillado Principe de Barbadillo 12 Years (19.5%, Barbadillo)
Nose: a very fresh, lemony and coastal Amontillado nose. Almonds and walnuts, with a hint of old oak barrels in a damp cellar. Just a light volatile / varnishy touch (I love that), giving it a faint brandy-like edge. Some olive brine, iodine and tangy salinity in the background. Even a light minty note, further increasing the overall elegance and fresh character.
Mouth: again fairly high-pitched, with coastal and saline elements that remind us of the Manzanilla origins, and a slightly oily texture. Integrated flavours that are hard to separate. Certainly a nutty side (almonds, walnuts), zesty notes (lemon peel) and subtle toffee. Light herbal notes in the finish.
Availability: around € 20 in Spain. For international shipping, try The Whisky Exchange or Bodeboca for instance.
Summary: Easily one of the most elegant, refined Amontillados I know in this category. Its coastal provenance helps to keep it fresh. I was surprised by its brandy-like elements but they certainly add up to its unique character. A great wine.