Palo Cortado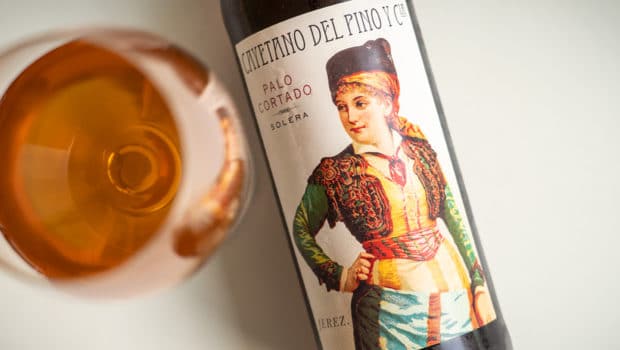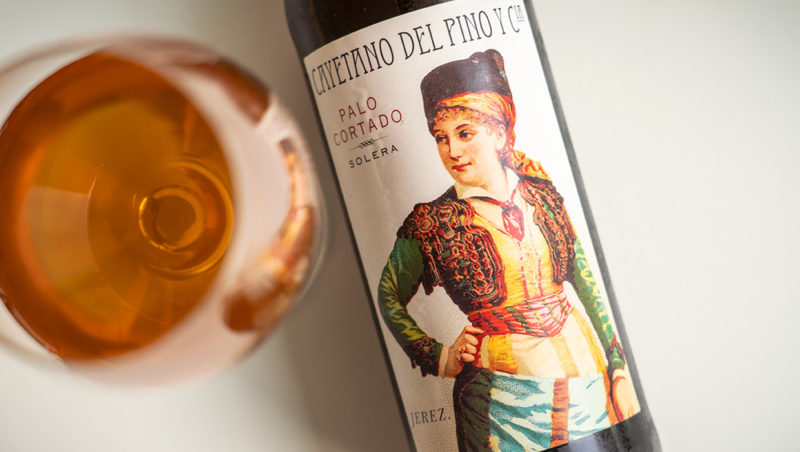 Published on February 19th, 2019 | by Ruben
0
Palo Cortado Solera (Cayetano del Pino)
Cayetano del Pino was one of the biggest wine companies in Jerez at the end of the 19th century, with sherry wines, spirits and wine imports from Bordeaux, France. In the 20th century, Cayetano del Pino folded back and started operating as an almacenista, supplying wine to larger bodegas instead of bottling it themselves.
The wine we're trying today is one of these almacenista wines. The Palo Cortado Solera was bottled by Sánchez-Romate and distributed exclusively in the UK, together with a premium Palo Cortado Viejísimo 1|5. The former comes from a younger solera – it is bottled at an average age of 15-20 years and is the starting point for the latter, which goes up to 35+ years. Both wines come with a beautiful label inspired by the historic archives of the company.
In recent years, because of the more flexible rules, they started their own distribution again, with an 'official' line of products that exists alongside the almacenista bottlings. Since 2017 there is also a bottling in the Almacenista series from Lustau. From what I could find both come from the same solera system, but it could be a different selection of barrels or perhaps a bottling from a younger criadera.
Curiously the solera of this wine is upside-down as the oldest butts are at the top (the warmest location) with younger barrels (and their Amontillado wine) towards the floor. The idea is that younger barrels are kept in the most humid area (thus benefiting any biological character). At the same time the older wine (towards the ceiling) will be increasingly concentrated due to higher temperatures and evaporation at the top level.
Palo Cortado 'Solera' (20%, Cayetano del Pino, L17)
Nose: even for a Palo Cortado this is ramarkably nutty, with walnuts, toasted almonds, hints of toffee and polished wood. Hints of golden raisins and honey as well, nicely balancing it. Something of balsamic oranges. Just a hint of vanilla and light saline touches.
Mouth: again this nutty backbone (walnut skins, toasted hazelnuts) with an above-average acidity and even a frankly bitter edge. It's one of the lean, vertical Palo Cortados whereas some others are more on the buttery, glyceric side. Hints of coffee, lemons, mild spices. Overall fresh but rather delicate. Medium long finish, very nippy.
Availability: around € 20 for a full bottle or € 12 for a half bottle. Exclusive to the UK, but you can easily order from The Whisky Exchange with international shipping.
Summary: A very fresh, lively and lean Palo Cortado that sits closer to an Amontillado than to an Oloroso. A more delicate, vertical version that the one from Lustau, I would say. In any case a great wine offering great value for money.