Brandy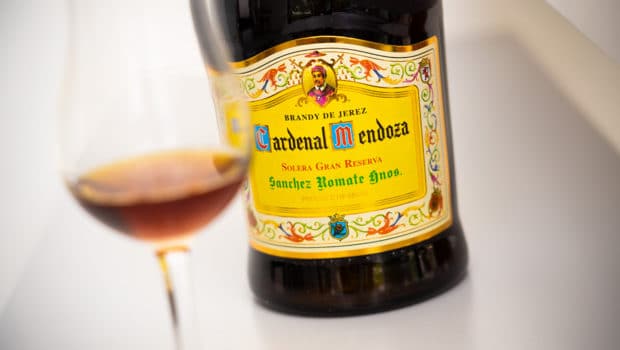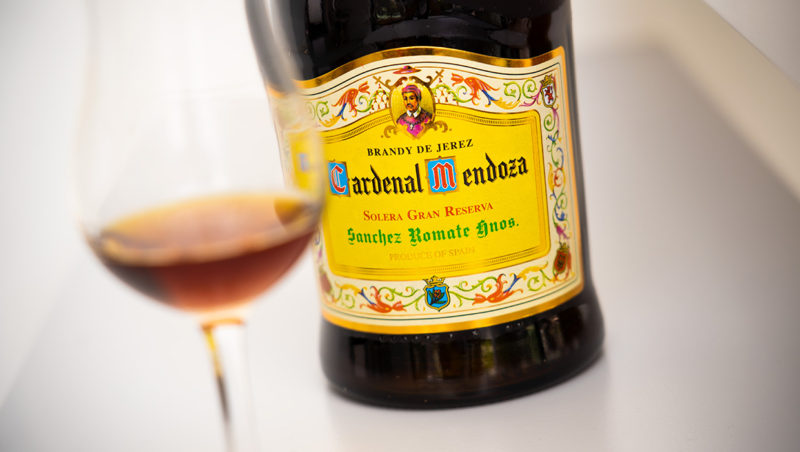 Published on August 7th, 2019 | by Ruben
0
Cardenal Mendoza Brandy (Romate)
Cardenal Mendoza is one of the best-known Brandy de Jerez brands
Cardenal Mendoza is one of the leading brands when it comes to Brandy de Jerez. Produced by bodegas Sánchez Romate, is was named after Pedro Gonzales de Mendoza, who was a cardinal and archbishop of Spain in the 15th century and a key political figure to lobby for Columbus' first voyage to the Americas and the unification of Spain. In 1887 the Romate family decided to create a brandy for private consumption, but it quickly gained a reputation and was brought to the market. Nowadays brandy production is responsible for most of the profits of the bodega.
Cardenal Mendoza is produced from Airén grapes grown in the La Mancha region (South of Madrid), distilled in pot stills or alquitaras.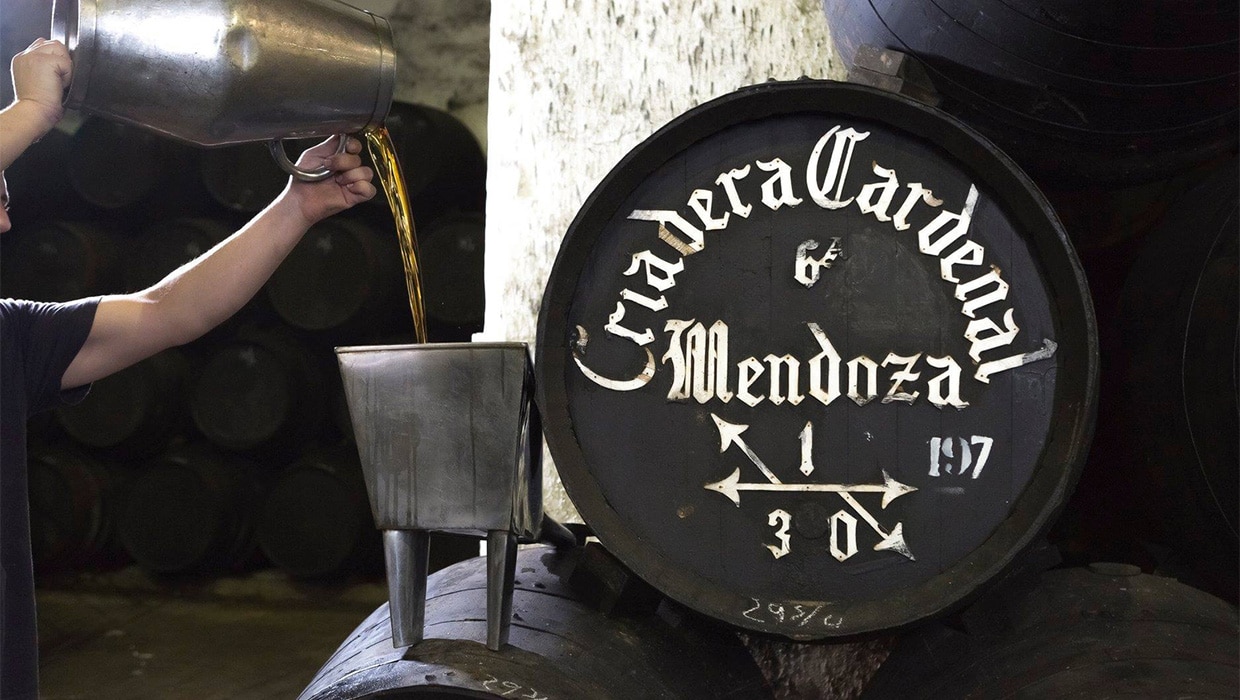 Brandy Cardenal Mendoza Clásico
Even this entry-level Cardenal Mendoza Clásico is already a Solera Gran Reserva brandy, the highest category which requires an average age of three years in oak. In fact Cardenal Mendoza is 15 years old on average, matured in a solera system with casks that have previously been seasoned with Oloroso and Pedro Ximénez sherry. The solera of Cardenal Mendoza is one of the largest in the sherry region and takes up a huge bodega area between the Calle Lealas and Calle Pizarro in the city centre of Jerez.
A parcel of Cardenal Mendoza barrels was set aside in 1981, in celebration of the bi-centenary of the bodega, and matured further to become the Cardenal Mendoza Carta Real.
On the Brandy Cardenal Mendoza website you'll find an overview of the house's sherry brandy, as well as many cocktail recipes with brandy or innovative pairings of brandy with chocolate or cigars.
Cardenal Mendoza Clásico – Solera Gran Reserva (40%, Sánchez Romate, Brandy de Jerez)
Nose: one of the more punchy brandies, with wood spice and deep Pedro Ximénez aromas giving it extra character. Caramel, cinnamon pastry, prunes, hints of roasted coffee beans and mocha sweets. Some peppery oak and vanilla. Just a hint of orange peels.
Mouth: still punchy but nicely integrated. A mix of heavy raisin and fig sweetness, herbal notes (dark tea), vanilla pastry and dry nutty notes (hazelnut, walnut). Hints of dark chocolate. Medium finish, with herbal notes (light peppermint even).
Availability: good. As often, pricing shows significant differences between markets, from € 25 in Spain up to € 60 in other countries. Check The Whisky Exchange or Master of Malt for international shipping.
Summary: Cardenal Mendoza is a rich, slightly heavyweight Brandy de Jerez with intense cocoa, nuts and oak. More powerful than most other brandies in this price range - worth checking out if you're into something slightly more serious.