Brandy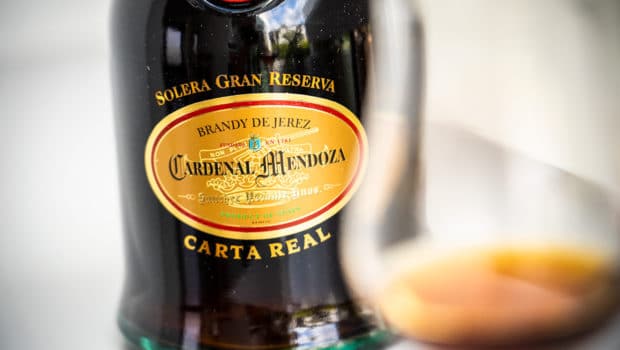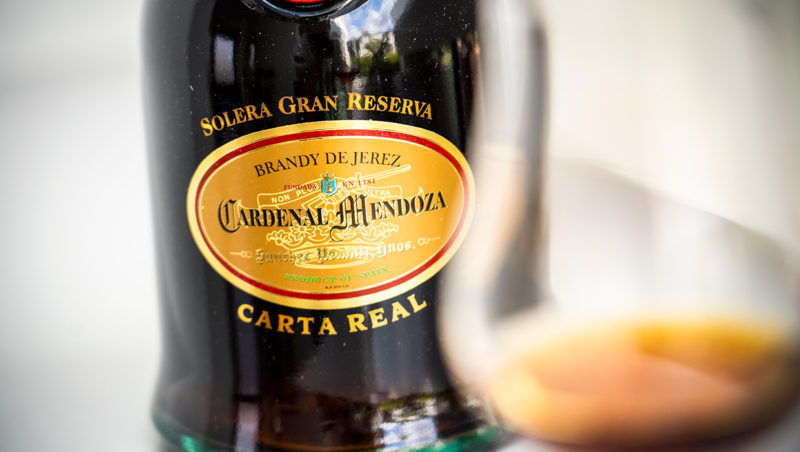 Published on August 13th, 2019 | by Ruben
0
Cardenal Mendoza Carta Real (Romate)
Carta Real is sherry brandy of around 25 years of age, matured in Oloroso and PX casks
All of the Cardenal Mendoza brandies are of the highest Solera Gran Reserva category, yet the range includes three different expressions of Brandy de Jerez with increasing age:
Cardenal Mendoza Clásico, around 15 years of age, from Oloroso and Pedro Ximénez casks
Cardenal Mendoza Carta Real, around 25 years of age, from Oloroso casks
Cardenal Mendoza Non Plus Ultra, around 50 years of age from just 38 Oloroso casks (around € 750 from TWE)
Todays we'll focus on the premium Carta Real, which originated as a parcel of the Clásico brandy set aside in 1981, in celebration of the bi-centenary of the Bodega Sánchez Romate. It was allowed to quietly age further for two decades before being launched as a special edition to celebrate the new milennium. Its average age is around 25 years in casks seasoned with Oloroso sherry. As a limited release, it comes in a numbered bottle.
The name Carta Real (royal letter) refers to a dinner at the Royal Palace in December 1900 when Romate wines and brandies were served, at a time when the bodega owner was also serving as a minister to King Alfonso XII.
Read more about the Cardenal Mendoza Carta Real on the website of the bodega.
Cardenal Mendoza 'Carta Real' Solera Gran Reserva (40%, Sánchez Romate, Brandy de Jerez, series 61731)
Nose: a striking hint of polished furniture – I love that. Elegant woody notes, which give it an aromatic, fragrant side nicely balancing the darker, sweeter notes from the base expression. Dried apricots and juicy plums, golden raisins. Blackberries and caramel coated nuts in the background. Vanilla pastry. Hints of cinnamon.
Mouth: rich and punchy, with plenty of sweetness (prunes, dates, blackberry jam) mixed with old oak spice, nutty notes (walnut, hazelnut) and a hint of leather and tobacco leaves. Smoother than the standard Cardenal Mendoza but also slightly more bloated. Minty notes and Turkish coffee towards the end. Long, warming finish.
Availability: can be difficult to find. Available for around € 80-100 depending on your market. Try Lavinia or The Whisky Exchange for international shipping.
Summary: I love Cardenal Mendoza Carta Real: it has a perfect balance of dark, sweet notes that are so typical for sherry brandy with refined, aromatic wood. A great ambassador for Brandy de Jerez. Recommended.