Brandy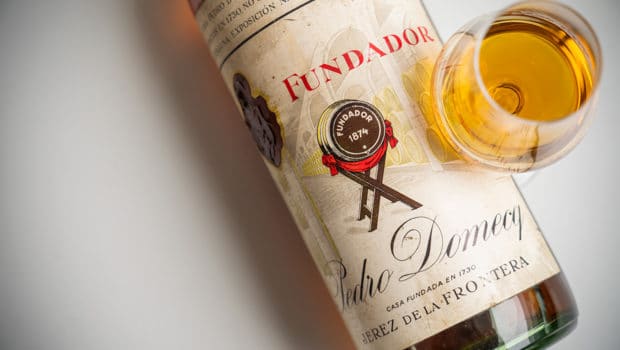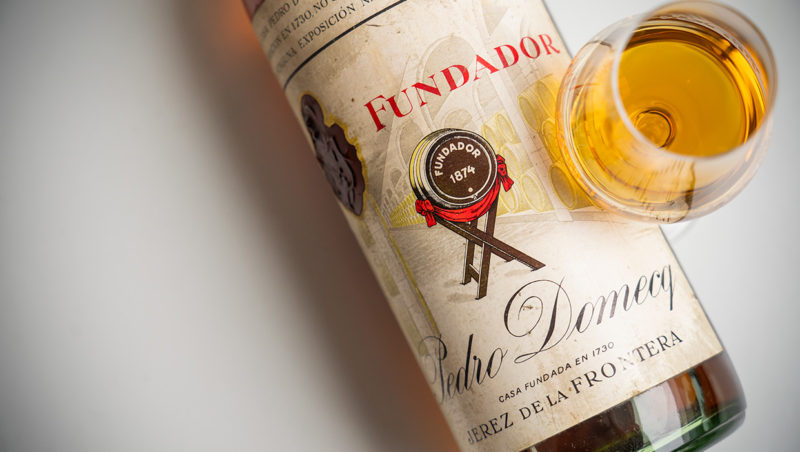 Published on August 24th, 2019 | by Ruben
0
Brandy Fundador (Domecq, 1969)
Fundador is probably the most iconic brand of sherry brandy, produced by the legendary Pedro Domecq. Its name means founder and this is well chosen because in 1874 it was the first brand ever to be marketed as Brandy de Jerez. Obviously there is written evidence of distillation in Spain in the 16th century (with the first tax imposed in 1580) – the art of distillation itself was introduced in Andalusia in the 8th century, then probably only for medicinal purposes.
Some sources claim Fundador originated from a forgotten parcel of brandies that were kept in casks so long that they had acquired a special character. In any case Fundador was the first to establish the idea of maturing brandy in a solera system, which set it apart from the static ageing of the Cognac region. Together with the maturation in sherry casks this defined the category of sherry brandy. The Fundador brand grew to become Spain's largest export brandy with sales in more than 30 countries. Domecq also owned other famous marques like Carlos I and Carlos III (now Osborne).
Fundador was the first brand of brandy in Spain and it still lives on today, even though Domecq was sold
Due to its popularity Domecq was also the first to adopt the more efficient column stills in 1890, leaving behind the double distillation in pot stills or alquitaras. Its popularity also led to the use of Airén grapes grown in La Mancha, where the bodega still has its own distillery in the town of Tomelloso. In fact the rising popularity of Spanish brandy in general meant Airén became the most widely planted grape in the world at some point.
With the sale of Pedro Domecq in 1994, Fundador was sold to Beam Suntory and later in 2015 to the Philippine Grupo Emperador (together with the other brandy icon Terry Centenario and sherry brand Harvey's, as well as iconic bodegas like La Mezquita). Ageing is still done in the bodega complex in Jerez, Spain's largest brandy bodega. Even though all wine-related activities have stopped, the name Pedro Domecq lives on: it is still used on the brandy labels.
So, Fundador is a brand with a lot of history, but nowadays also a very high-volume producer with different ages and different levels of quality under one umbrella, I would say. Currently they produce a whole range of Fundador brandies, from light spirit drinks (which don't follow the regulations of the D.O. Brandy de Jerez) over the classic Fundador Solera and double matured versions to the Fundador Supremo series which includes 12, 15 and 18 year-old expressions matured in different types of sherry casks. There's also a Solera Gran Reserva Fundador Exclusivo.
Anyway, back to the old bottle, which I bought in an auction a few years ago. The (clear) glass bottle has May 1969 stamped in the base. This will be an opportunity to travel back in time and try a mid- to high-level brandy as it was produced some fifty years ago.
Brandy Fundador (40%, Pedro Domecq, Brandy)
Nose: fruitcake notes with a slight pungency of oak spices. It's smooth with no rough edges but on the other hand there's little to get excited about. Complexity is fairly low.
Mouth: some vague fruits again, maybe a hint of apricot. Now there's a slightly rough edge to it, plain alcohol and a plankish kind of woodiness. Fades into caramel flavours, a hint of toffee and light mocha. The finish is quite short and rough, with lingering caramel.
Availability: actually I've seen these bottles come by in auctions quite regularly. You can generally get them for € 50-150 depending on their age.
Summary: As a piece of history, this bottle of Fundador is priceless. However to modern standards it is not exceptional: smoothness is the key element and nowadays we're expecting a bit more character. I'm sure this would make a very nice vintage cocktail though.