Amontillado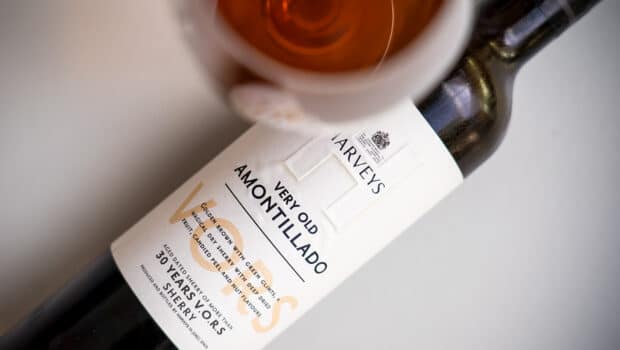 Published on September 12th, 2022 | by Ruben
0
Amontillado VORS (Harveys)
Harveys is a brand of Bodegas Fundador and while they're mostly known for Harveys Bristol Cream, they also offer an interesting VORS range. All of these wines are over 30 years old on average.
We already tried the Oloroso VORS from this range but today we focus on the Amontillado. This comes from a solera founded in 1914. Grapes are sourced in the pago Macharnudo. Although some websites claim it has been touched by some PX – like other wines in Harveys' VORS range (see here or here), the producer says it is a dry 100% Palomino wine. It is easy to draw parallels to Gonzalez Byass' VORS range, which also contains lightly sweetened Oloroso and Palo Cortado but an Amontillado that is totally dry.
Awards and Queen Elizabeth II
This is probably Harveys' most awarded wine. In 2020 the International Wine Challenge (IWC) gave this wine the trophy for the best Amontillado. Further back in 2016 it already received the award for 'Best Wine in the World', the first Spanish wine to receive this prize.
However the real reason for featuring this sherry now, is the death of Queen Elizabeth II of course. While I'm not convinced she was an avid sherry drinker, Harveys is the only Spanish food brand to get a Royal Warrant from the late Queen.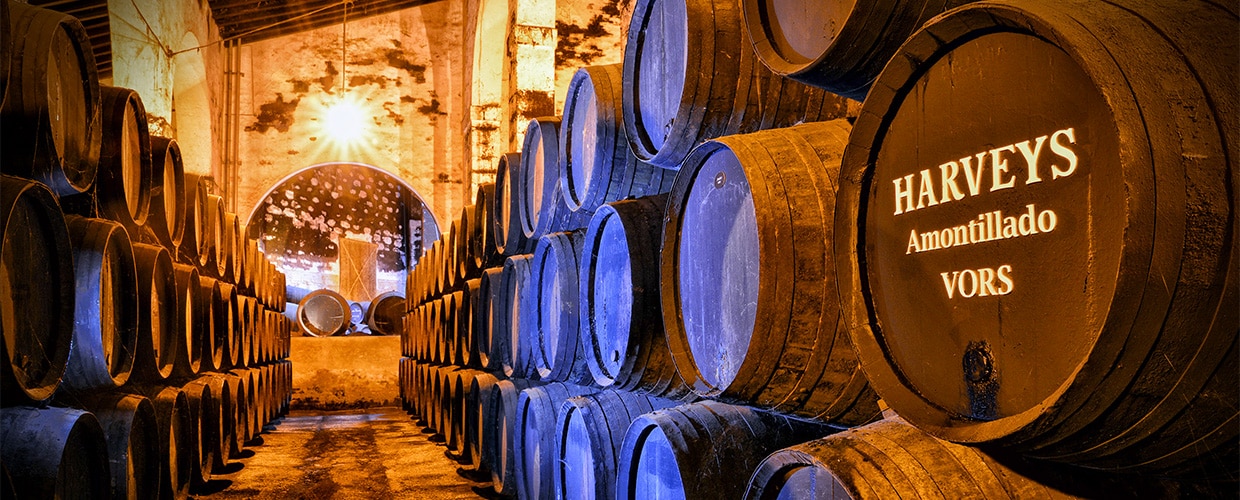 Very Old Amontillado V.O.R.S. (19%, Harveys, 50 cl)
Nose: a very nutty umami nose, with dried mushrooms and roasted hazelnuts, mixed with burnt orange peels and green walnuts. Dark caramelized notes. Hints of spicy (moist) wood and leather too. This is rather on the oxidative side of the spectrum, but we still find echoes of a coastal Fino profile underneath.
Mouth: quite tense and concentrated. Very salty, which is amplified by a high acidity, with more citrus peels, hazelnuts and roasted almonds. Then a light bitter edge. No sweetness though, this is a very dry wine. The nuttiness and high acidity stay strong and lead to a citrusy finish.
Availability: limited availability, but it's quite easy to find in the UK. See Master of Malt or The Whisky Exchange for instance. Recent releases come in a silver lined box.
Summary: Quite an arresting, old Amontillado. There's an oxidative side from the long ageing, but overall it is quite a powerhouse, showing a piercing salinity and acidity. It easily overpowers food. I don't say this often, but I believe it could actually benefit from a dollop of PX.