Other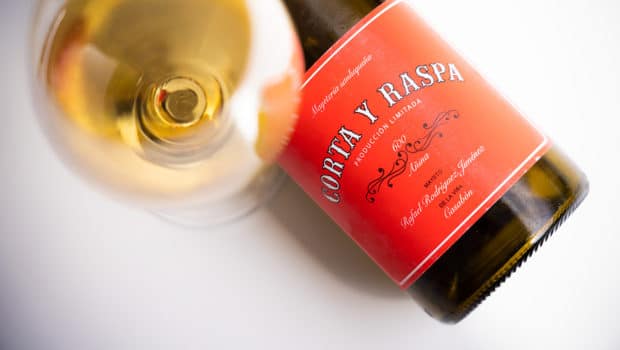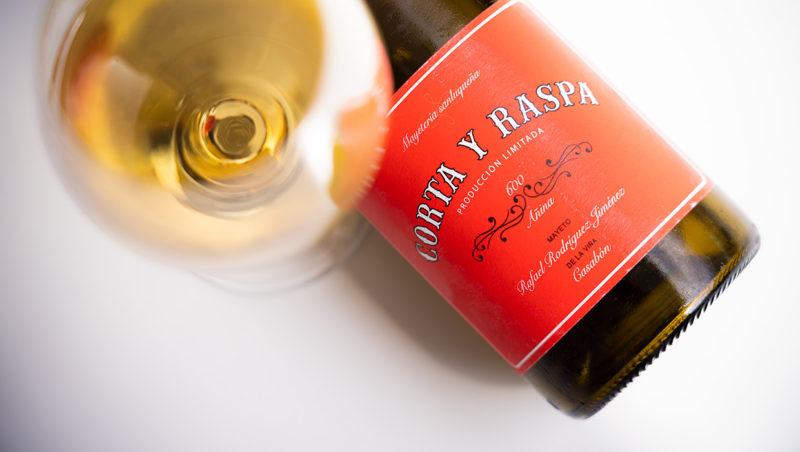 Published on November 19th, 2019 | by Ruben
0
Corta y Raspa Casabón 2017 (Mayeteria Sanluqueña)
Mayeteria Sanluqueña is a project that puts the spotlight on mayetos. They are small family producers that are working their own vineyards around Sanlúcar, usually selling their grapes to large wine houses or cooperatives. Up till the 1980s over 100 of them co-existed with much larger vintners in Sanlúcar. However many of them disappeared in the 1990s due to legal requirements and lowering profits. Now there are less than 20, who often have other jobs on the side.
One of the white wines from small-scale mayetos around Sanlúcar, united by Ramiro Ibáñez
Enologist Ramiro Ibáñez decided to help some of these young growers overcome the administration and incredibly low grape prices. He produces wines from their grapes, sharing the brand Corta y Raspa (a specific pruning method). On the one hand it's about profitability but on the hand the partnership can preserve winemaking traditions and highlight the differences between vineyards and terroirs.
Mayetos: traditional family growers
Now in its second year, there are three partners in this project but it could grow in the future. Today we're trying a wine from the 2017 vintage, made by the youngest partner Rafael Rodríguez Jiménez who works a historic vineyard named Casabón in the pago Añina (as well as other plots like La Media Naranja, Morla and Las 40 in the same pago). Casabón is around 30 ha and is planted with 20-35 years old Palomino vines on albariza soils (more precisely tosca cerrada).
Like other mayetos, the grower focuses on traditional methods, minimal intervention and low yields that would be unsustainable if you would be selling the grapes. The wine is fermented in barrel, without fortification and very little development of flor. All the wines in the series are made in exactly the same way.
Corta y Raspa 'Casabón' 2017 (12,5%, Mayeteria Sanluqueña)
Nose: ripe quinces are the first thing I'm getting, reminding me of some of Willy Pérez' wines. Oyster shells (mineral notes). Also truckloads of yellow apples and a touch of honey. Hints of overripe fruit and hay, nicely balanced with subtle salinity.
Mouth: quite fresh, showing juicy fruits (apples, quinces again) with big chalky notes. Overall it's a bit drier than expected, with a fairly low acidity. A slight metallic and cidery (fermenting) touch as well.
Availability: just 600 bottles per wine, sold for around € 10-12. Only in Spain at the moment but I hear there are talks with a US importer. With a bit of luck you can still find later vintages.
Summary: To me this is less ground-breaking than some of Pérez' wines, but you can sense they were born from a similar winemaking concept. I won't buy this one again but I'm looking forward to the future of this series.