Cream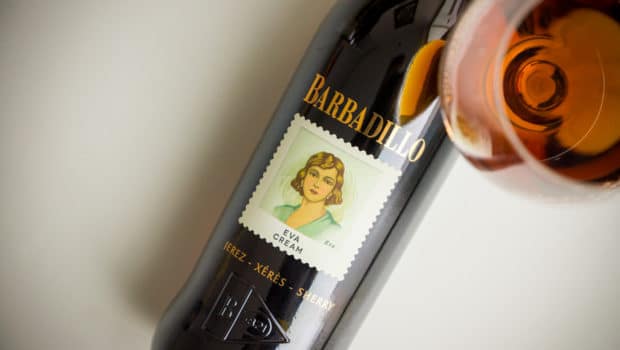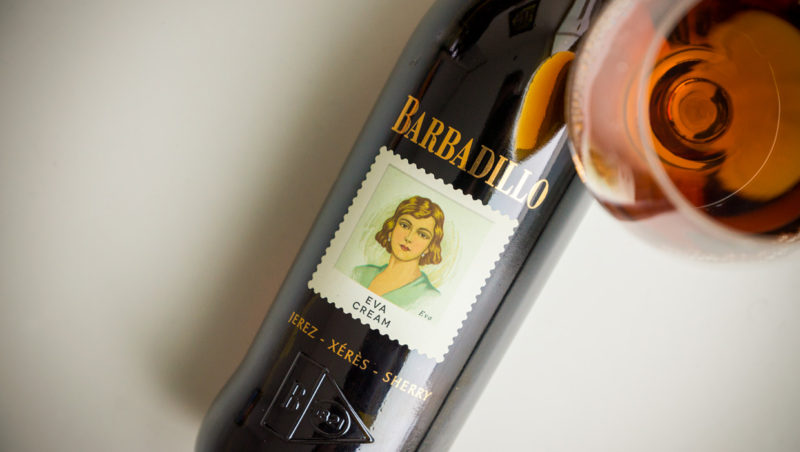 Published on May 3rd, 2018 | by Ruben
0
Eva Cream (Barbadillo)
Eva Cream is the classic brand of Cream sherry from Barbadillo, dating back to 1923
Eva Cream is a combination of around 80% Oloroso and 20% of Pedro Ximénez sherry, both more or less 5 years of age. After blending the Cream sherry is further matured in the cellars of Barbadillo in Sanlúcar de Barrameda.
Although the wine itself is bottled fairly young, the solera of 10 criaderas is very old. The brand name was registered in 1923 and got a makeover with a new label in 2017 (which actually refers to the very early labels).
Having around 120 grams of sugar per litre, the classic food pairing for this Cream sherry would be roasted pork but also a chicken curry.
Eva Cream (18%, Barbadillo)
Nose: a lot of toffee and nuts (hazelnuts and almonds, with a roasted edge), as well as (light) plums and dried figs. The toasty side is underscored by some coffee beans and turrón. Nice chocolate in the background. Overall the savoury side is bigger than the sweetness, good.
Mouth: a little sweeter, but very velvety, with a good balance of sweetness, woody notes and a vermouth-like herbal side which makes it feel less sweet. Nice dried fruits (figs, almonds, obviously lots of raisins too). No cloying sweetness. Orange peel and light herbs make this savoury and keep it light.
Availability: around € 8-10 depending where you live.
Summary: The light character and balance of sweetness and savouriness set this Eva Cream apart. It's a wine that works as well with light desserts but also an aperitif with a slice of orange and an ice cube (says someone who is usually not fond of Cream sherry).