Fino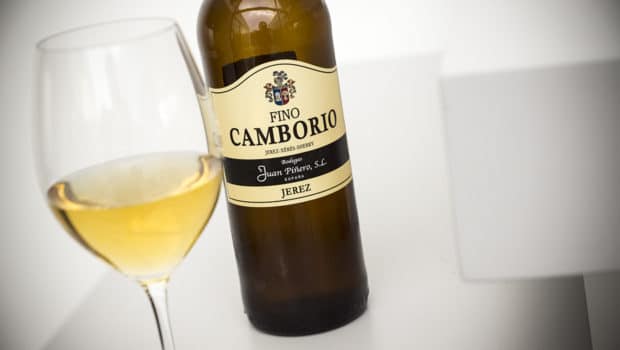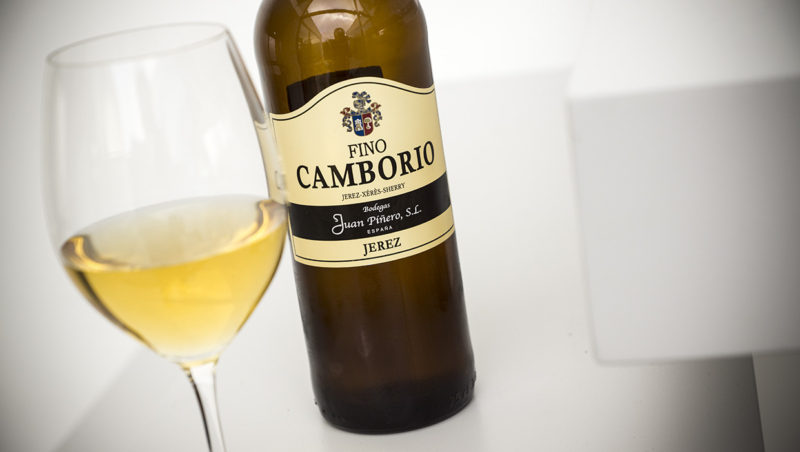 Published on January 16th, 2017 | by Ruben
0
Fino Camborio (Juan Piñero)
Fino Camborio is maintained in a traditional, artisan way, reviving the style of lost almacenistas
Camborio is an aged Fino from Bodegas Juan Piñero. It is aged in a rather small solera of only three criaderas. There is just one saca per year, which means the average age stays high, around 8 years.
It comes from a small bodega in the Calle San Francisco Javier in Jerez (barrio Santiago), built in 1910 and bought by the Ángel Zamorano Corrales who started working as an almacenista in 1974. He provided his young wine to different bodegas like González Byass and Osborne, but never marketed them under his own name. In 2006 Zamorano sold the building and all the stocks to Piñero, a businessman from Sanlúcar. He had already acquired the rights to the brand Camborio a few years earlier (just like his other brand Maruja). Originally the brand was launched by Bodegas de Terry in El Puerto de Santa María, which was later owned by Rumasa, Harveys, Domecq and Beam Global.
After acquiring Zamorano's wines, Juan Piñero asked oenologist Ramiro Ibáñez to supervise and upgrade them. They were all very young Finos (2-3 years) in one 400+ butt solera system. The biggest part was kept young and was still operated as an almacenista solera, refreshing it with mosto from the Callejuela vineyards in the pagos Añina (30%) and Macharnudo (70%). However a smaller part (in a separate part of the building) was operated in a much slower way, with very little refreshments. Since 2015 this wine is bottled as Fino Camborio. It is meant to be an old-style Fino, looking for depth and intensity above all.
This wine was recently awarded 91 points by Parker. Also check out my review of the later Camborio Fino En Rama and the Camborio Fino En Rama Seleccionado
Fino Camborio (15%, Juan Piñero)
Nose: nicely warm and dry. Plenty of flor, hay and traces of yeasty dough. Also mineral notes, olives and a punchy saline side. Almonds, light earthy notes. Nonetheless there is a nice apple warmth underneath, evolving towards very light apricot after a few days in the open bottle.
Mouth: big and punchy, with a high impact, but at the same time quite a round profile. It's dry and acidity is low, making this a warm and almost fatty wine. Green olives and almonds. Some briney notes and the bitter edge of dried herbs, especially in the finale. Just a light earthy touch. A serious Fino.
Availability: difficult to find outside of Spain. Around € 8-12. Try Bodeboca or Gourmet Hunters for instance.
Summary: An interesting Fino, sometimes serious, sometimes mild, but always with plenty of weight and a dry, complex profile. I like it a lot. Still very much a local product but worth trying if you can find it.