Amontillado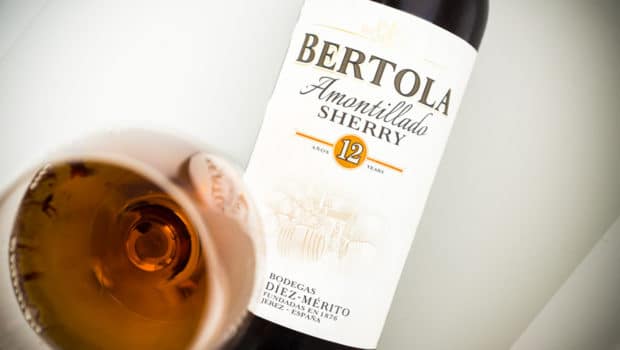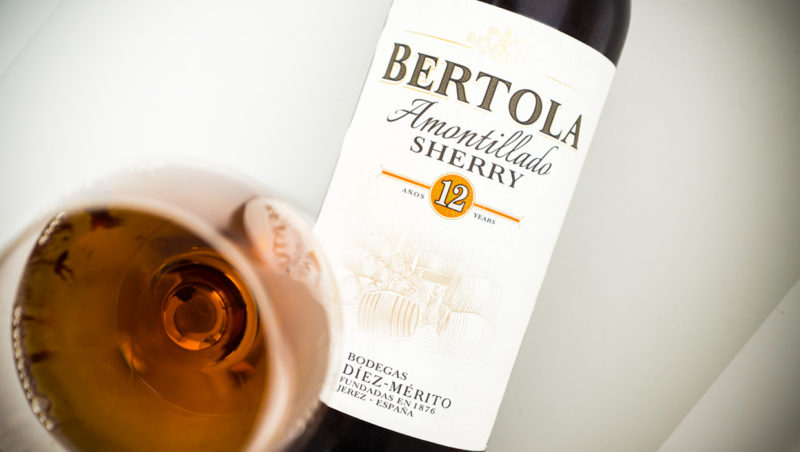 Published on August 29th, 2017 | by Ruben
0
Bertola Amontillado 12 Years (Díez-Mérito)
Bertola is a wide range of sherries from Bodegas Díez-Mérito. It originated in the Bodegas Bertola, which started in 1919 when the English family Bartle took over a bodega originally founded by Port producer Kopke in 1911. In 1981 the company fell prey to the Rumasa holding, merged with Misa, Pemartin, Díez-Mérito and other brands. In 1985 it was bought by Marcos Eguizabal and formed the Paternina group. In 2016 the Espinosa family takes over the bodegas which now includes sherry brands like Díez-Mérito, Bertola, Merito and Pemartin..
Recently some of the labels were redesigned. We're trying the new (late 2016) bottling, to the right is the old bottle.
This Amontillado Bertola has an age statement of 12 Years (the only allowed mention of age besides the VOS and VORS categories), but in reality it is a little older. The Díez-Mérito website tells us it was aged for 5 years as a Fino under flor. It is then fortified (again) to 17% alc./vol. and ages another 9 years in the oxidative way. As a medium-aged Amontillado this should pair well with mackerel or tuna, or with poultry dishes.
Amontillado Bertola 12 Years (18%, Díez-Mérito)
Quite a dark colour. Nose: full-bodied, very nutty (beurre noisette, roasted hazelnut), then some nice wild flower honey, blood oranges and caramel. Vanilla, light hints of dried apricots and furniture polish. Quite a rounded, toffeed Amontillado, the minerality and coastal notes are still there but in the background.
Mouth: fairly high acidity, with more saline notes now. Still plenty of nutty notes (walnuts, hazelnuts) and earthy touches.  A hint of peppery oak, honey. Long, warm finish with hints of chamomile and a bit of spicy heat.
Availability: around € 15-18, available in select markets. Check Bodeboca for international shipping.
Summary: A really nice medium-aged Amontillado, with lots of round, nutty notes on the nose and a good mix of acidity, caramel and oak on the palate. Worth checking out.