Bodegas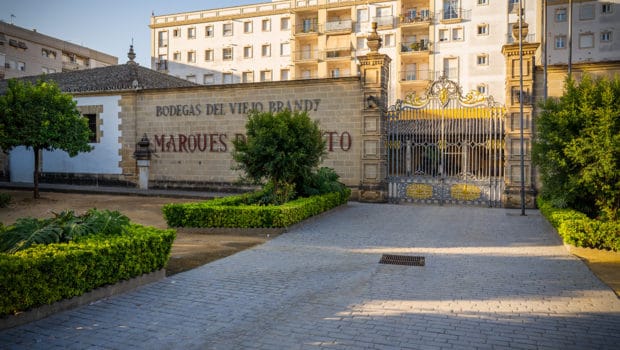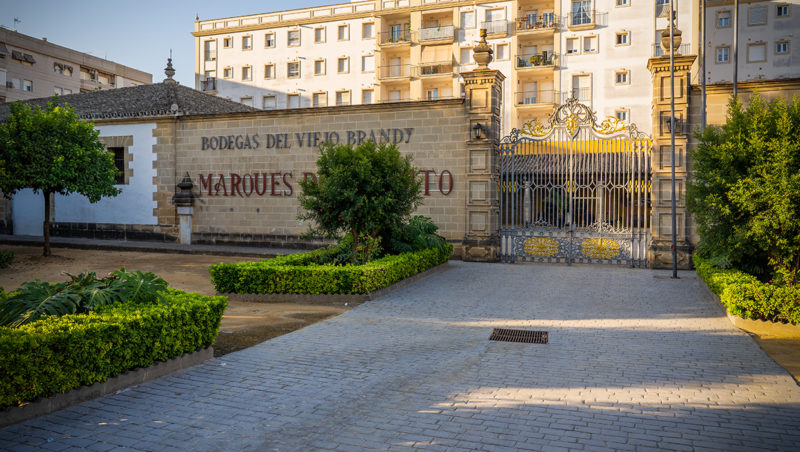 Published on September 1st, 2017 | by Ruben
0
Díez Mérito

The history of Bodegas Díez Mérito starts in 1876, when Salvador Diez y Pérez de Muñoz starts a wine business with his brother. Originally the firm operated from the South of France, where Salvador found himself in exile after fighting in the Third Carlist War which divided Spain.
Their wines were sent to them by their father, a banker from Jerez. The business flourished and a few years later they operated a large bodega accross the train station in Jerez (still part of the Diéz Mérito company but sadly in decay). In fact they had been involved in the first train lines in Barcelona and between Jerez and El Portal – a crucial line for bodegas giving them access to the Guadalete river and the sea.

Díez Hermanos + Marqués de Mérito
In 1889 they took over the important soleras of Ysasi y Cia. A third brother joined the company (they were now called Díez Hermanos) and in 1893 the Spanish king Alfonso XII appointed the company a Royal Warrant, which explains the Spanish Royal coat of Arms in their wine labels. More bodegas were taken over, including Fuentes Parilla and Riva & Rubio and at the start of the 20th century Díez Hermanos was at the top of the export sales. Like many sherry bodegas at that time, they also started a branch in the Port and Madeira trade (later sold to Offley).
Then there's the Mérito side of the bodega's heritage. Bodegas Marqués de Mérito was an important producer founded in the mid 1800s. They owned extensive vineyards and large bodegas. In 1979 Díez Hermanos bought Marqués de Mérito and formed the Díez Mérito group. By doing so they also acquired the stunning bodegas Bertemati, an emblematic and beautifully preserved bodega dating back to 1760 and named after its first owner, the Marqués de Misa.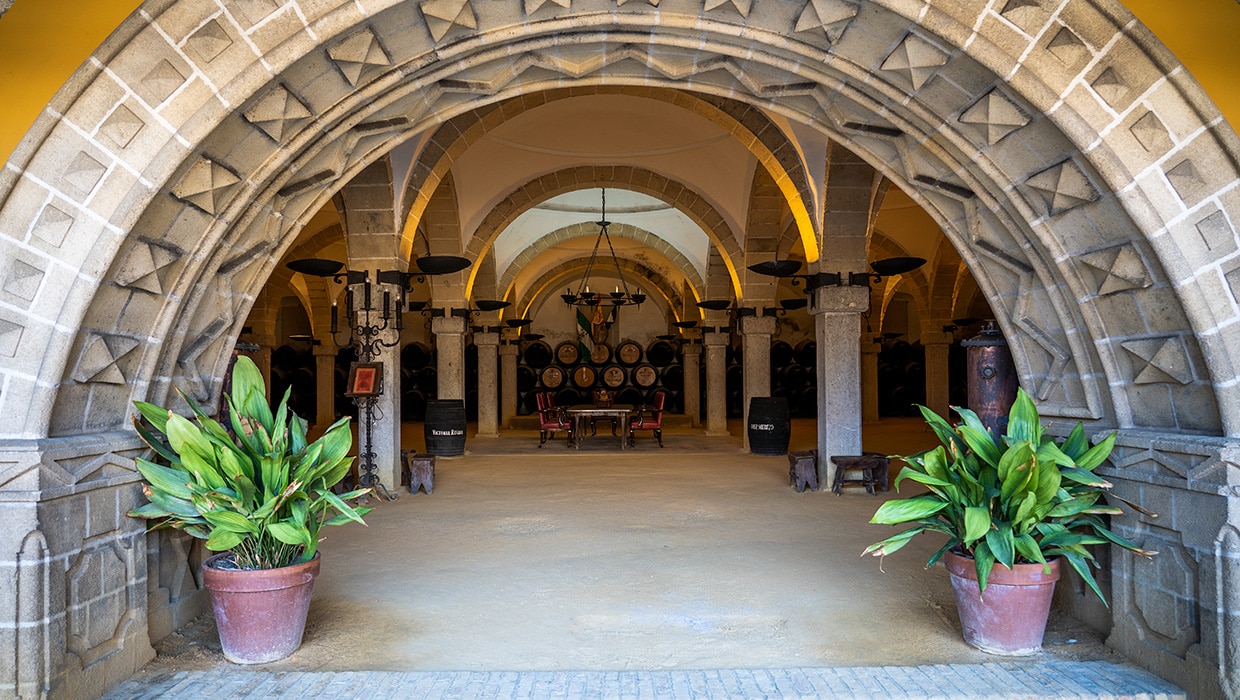 Bertola, Rumasa and Paternina
In 1981 the company is absorbed by Rumasa, incorporating to the portfolio labels as Pemartin (a bodega set up in 1818), Otaola Liquors and the Bertola brand. After the dismantling of the group, Marcos Eguizabal adquires the bodegas in 1985 and merges them with the Rioja bodega of Federico Paternina and Bodegas Bertola into the group Federico Paternina. While a lot of their wines are praised for their quality, commercial efforts are low and the brand stays largely in the shadow, especially after Equizabal dies in 1994.
A new chapter starts in March 2016, when the local Espinosa family buys Díez Mérito. The Espinosas have been part of the sherry world since the early 1980s when they bought their first vineyard and started a business as suppliers for Gonzalez Byass. Afterwards they were linked to the cooperative winegrowers Covijerez, which will still take up most of their harvest. They have big plans to put the Díez Mérito name back on the map.
Besides the Bertemati bodega, the company also owns the bodega El Cuadro and around 220 ha of vineyards.
The bodega is well worth a visit. I visited Diez-Merito in 2018, read my report to get an idea.
Díez Mérito sherry range
At the moment the company has several full ranges of sherry wines: VORS wines, Bertola, Pemartin and Mérito.
VORS Sherry
Three very old wines from soleras established in 1876 when the bodegas were founded.
Fino Imperial VORS: actually not a Fino but a 30+ years old Amontillado from a solera of six stages. It is a 'natural' Amontillado, which means the flor died naturally – no alcohol was added to actively kill the flor. It used to be refreshed with Manzanilla rather than Fino, which helped to maintain its bracing character.
Oloroso Victoria Regina VORS: an old Oloroso from a solera founded in 1876. It reaches a natural 20% ABV.
Pedro Ximénez Vieja Solera VORS 
Bertola Sherry
All of these wines have their origins in the old Bodegas Bertola, founded by Kopke in 1911 but taken over by the Bartle family in 1919. Then in 1981 it was taken over by Rumasa.
Manzanilla Bertola, over 3 years old.
Fino Bertola, over 4 years old.
Pale Cream Bertola
Amontillado Bertola 12 Years, matured for 5 years under flor and then up to 9 years oxidatively.
Palo Cortado Bertola 12 Years, which comes from the finest musts that are fortified to 15°. After the biological stage (sobretablas) the suitable casks are taken to 17° to redirect them towards oxidative ageing. The final wine is around 12 years old.
Oloroso Bertola 12 Years
Medium Bertola, over 8 years old.
Cream Bertola, over 12 years.
Pedro Ximénez Bertola 12 Years
Pemartin Sherry
A more commercial range. I've written more about the Jose Pemartin bodega in an article about their Solera 1914 wines. Best known is currently the Manzanilla Victoria which originated athe the Bodegas Otaolaurruchi. There's also a Fino, Amontillado, Oloroso, Medium, Cream and Pedro Ximénez.
Merito Sherry
A similar entry-level series which includes a Manzanilla, Fino, Amontillado, Cream and Pedro Ximénez.
Sherry brandy
The bodegas also have great sherry brandy versions. There's a Merito Solera, a Merito Solera Reserva and three Gran Reserva options: Merito 15, Merito 25 and Merito 35. There's also the rare Solera Especial 1876 and Solera Gran Reserva 1889.
Finally the company also produces pacharán and other liqueurs under the Otaola brand.
Contact
Bodegas Díez Mérito
Calle Diego Fernandez Herrera, 4
11401 Jerez de la Frontera
www.diezmerito.com
Visits possible, also operating as an events location.