Manzanilla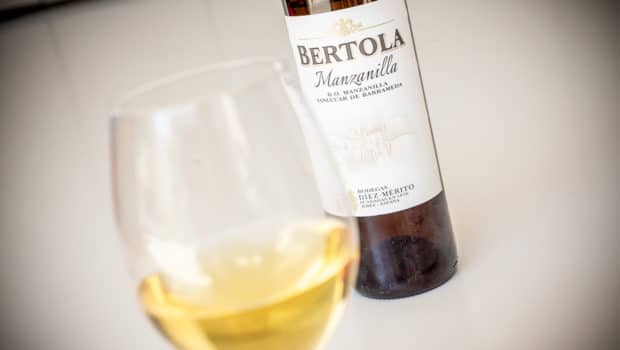 Published on April 24th, 2019 | by Ruben
0
Manzanilla Bertola (Diez-Mérito)
Bertola is a full range which includes all sorts of sherry types
This is the Manzanilla in the Bertola range from Bodegas Diez-Mérito. Just over 3 years old on average.
After the restart of the brand in March 2016, the Bertola range is the basic series of this house. It includes every type of sherry from bone-dry Fino to super-sweet Pedro Ximénez.
Manzanilla Bertola (15%, Diez-Mérito)
Nose: fairly dry, with straw and yeasty notes. Some younger, fruity notes underneath (which get bigger as it warms up). Light pastry notes. Slight waxy touches.
Mouth: dried fruits, still some pastry notes. Then chamomile, soft nutty notes. Quite some Mediterranean herbs and a balanced bitterness towards the finish.
Availability: around € 6 in Spain (try Bodeboca), up to € 13 in the rest of Europe.
Summary: A good, basic Manzanilla with a characteristic fruitiness on the nose and a balanced bitterness on the palate. A very good match with food.