Other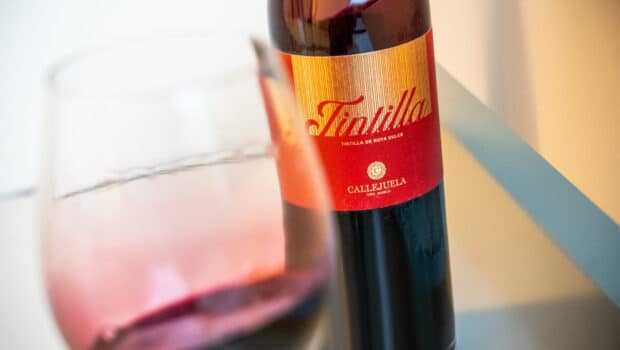 Published on January 5th, 2022 | by Ruben
0
Tintilla de Rota Dulce (Callejuela)
One of the rare (sweet) Tintilla expression, made by La Callejuela
Tintilla de Rota is a native red grape variety found specifically in the province of Cádiz. It is grown in some vineyards in the sherry region, but it's not part of the D.O. so it's not part of the sherry production. The grape was first mentioned in the 17th century and is used for dry wines and sweet wines, both red. It is found to be genetically identical to Graciano in Rioja (although Tintilla was historically documented before Graciano) and the Parraleta grape in Somontano. It has low yields, small berries and a dark colour.
Although it thrives in the sandy soils around Rota and El Puerto, in the 20th century it was in danger of extinction. Efforts were made to save it (by González Byass among others, who have evidence of producing Tintilla wines since 1845) and in recent years we're seeing a modest increase in Tintilla wines. Among the dry reds we find Nude (Barbadillo), Amorro (Vinifícate), Vara y Pulgar (Compañía de Vinos del Atlántico), Tintilla Ánfora (Forlong) and a series of Tintilla wines from Willy Pérez, who also has a rosé version called Marismilla. In the sweet (and fortified) register there is a Pandorga version (Cota 45), the classic Tintilla from Finca Moncloa and a Tintilla de Rota from Lustau.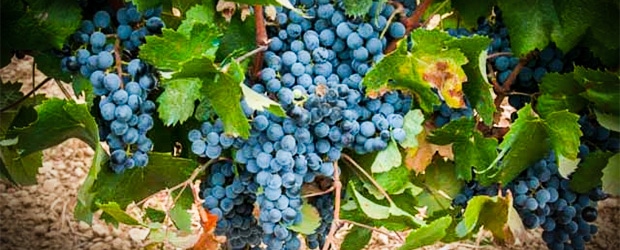 In 2020 La Callejuela presented its first Tintilla De Rota Dulce, a naturally sweet vinification of the grape. It is made from late harvested grapes, slowly fermented in inox (about 25 days at room temperature) and once it starts to ferment an extra 8% of alcohol is added, which slows down the fermentation, ending in 15% ABV with a residual sugar level of 180 grams per liter. It ages in old American oak barrels for 6 months.
The wine has a deep purple colour, almost black, and once you pour the first glass you'll notice that the whole bottle is stained – the clear empty bottle has a thick purple veil. Despite its abundant color, the grape does not have high levels of polyphenols.
Tintilla de Rota Dulce (15%, Callejuela 2020)
Nose: thoroughly fruity, with a nice juicy side. Reminiscent of a cherry liqueur, like Ginjinha from Óbidos. Also redcurrant and raspberry jam. There are spicy notes as well as light vegetal echoes, like tomato stems and paprika.
Mouth: a sweet onset, very jammy but with a nice acidity to balance it. Still plenty of cherries and redcurrant compote, now red plums as well. It's intensely sweet but never overweight, with traces of Ruby Port. There's also a decent amount of sweet tannins and a subtle pinch of pepper, adding power and depth.
Availability: around € 20-25 for a 50 cl bottle. Check Xpertvinum for instance.
Summary: This Tintilla de Rota is a red rarity among sweet wines. Even though it doesn't belong to the D.O. Jerez, it's an authentic expression of the sherry region which I thoroughly enjoyed during the holiday season, either with desserts or simply on its own. Its sweetness is not overdone and it shows a great fruity, succulent core.