Bodegas
Published on September 8th, 2022 | by Ruben
0
La Inglesa (Montilla)
The history of Bodegas La Inglesa (or Lagar La Inglesa as it is often called) is closely linked to the Alvear family. The name refers to Luisa Rebecca Ward, the second wife of Don Diego de Alvear y Ponce de León. He built a neoclassical town palace in the countryside of Montilla (1807), surrounded by his vineyards. To the locals his wife was known as La Inglesa, and this name transferred onto the mansion. For many years the place served as a headquarters for the Alvear winery and also housed the wines for family consumption.
The mansion burned down at the end of the 19th century and was rebuilt by his grandson Francisco de Alvear. Although he intended to sell the estate after inheriting it, coming to Montilla changed his mind. He fell in love with the countryside and winemaking in the area. During that time the Phylloxera pleague spread rapidly so the value of his land seriously went down anyway.
He was responsible for the spreading of the Pedro Ximénez grape in the area. While it was already planted before Phylloxera, he sparked an exponential increase of this grape, which is now the hallmark of Montilla-Moriles. To a certain extent he was also responsible for the current fame of the region. As he didn't know a lot about winemaking, he attracted Juan Rodríguez, a respected capataz from Jerez, who introduced the solera system in the Montilla – Moriles region.
The Doblas family
Then in 1968 the Doblas family acquires the palace. Antonio Doblas Alcalá was a successful businessman. In 1984 he too starts growing grapes and producing wine for family consumption, reviving the history of the building.
His son (also Antonio) owns Bodegas Doblas in Moriles, and just a few years ago, grandson Antonio Doblas Cuenca decided to take things to the next level. In fact it was Santi Carrillo, sommelier at El Corral de la Morería, who discovered their family stock and encouraged them to give the wines more exposure.
Lagar de las Feas
Nowadays they also produce Fino wines in the winery called Lagar de las Feas, in the town of Moriles. They manage around 110 butts of Fino, usually bottled twice a year. On the other hand the Inglesa mansion houses the older wines that are aged oxidatively. This includes a very old, small-scale Amontillado of which the solera was started in 1927.
One of the highlights of the house is the Bota Cero, a foundational barrel with wine dating back to the rebuilding of the palace around 1870. Only two sacas have ever been made of this wine: one for the Royal Family of Spain, the other for El Corral de la Morería.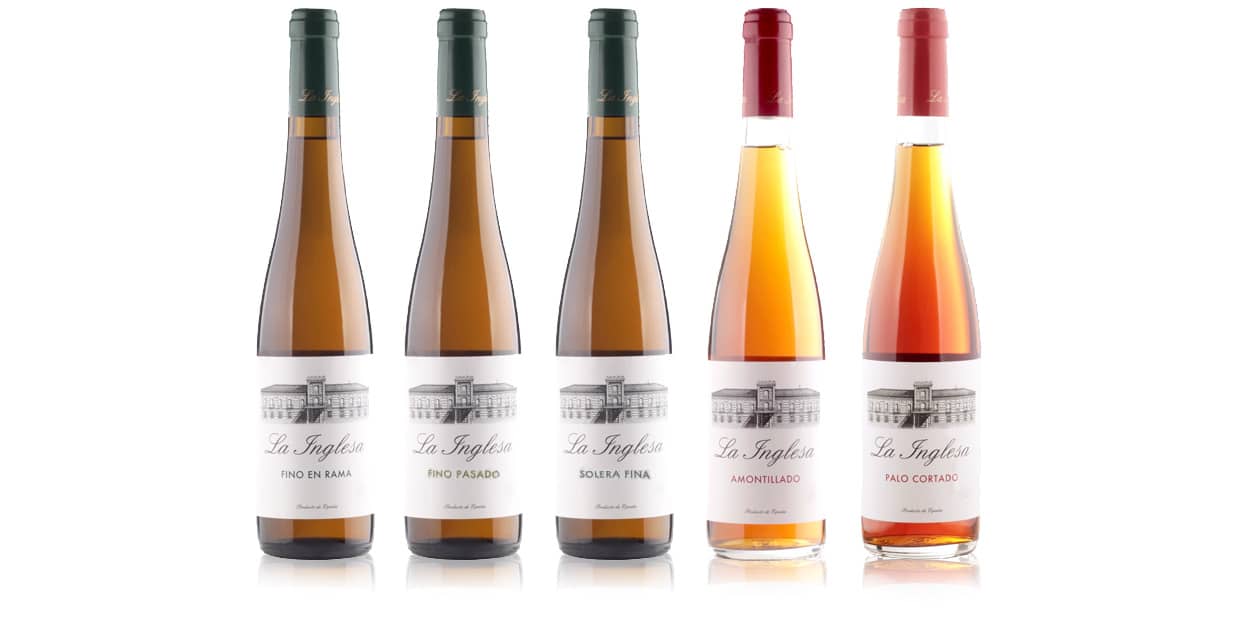 La Inglesa wines
Bodegas La Inglesa is currently selling these wines:
Solera Fina
Fino En Rama, around 7 years old
Fino Pasado, on the verge of Fino and Amontillado
Amontillado, around 20-25 years old
Palo Cortado, around 20-25 years old
Contact
Bodegas La Inglesa
Bo. Cerro Macho
14550 Montilla