Vino de Pasto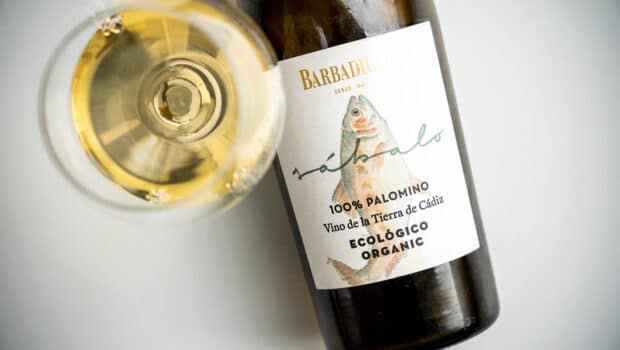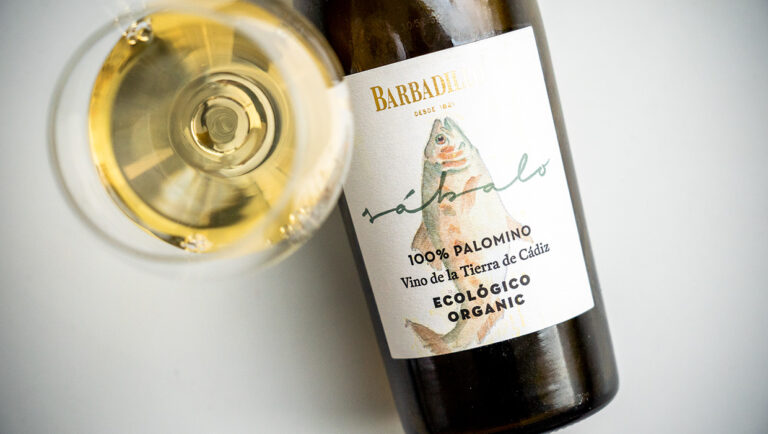 Published on March 22nd, 2021 | by Ruben
0
Barbadillo Sábalo 2019 Ecológico
Barbadillo pride themselves on their connection with the land and recently commited to a higher degree of sustainability. They've set up an ecological division and announced to release a whole series of ecological wines in the near future. They will have white wines but also ecological Manzanilla and oxidative sherry, although this will take some time. Sábalo is the first wine, named after the Tarpón, a sea fish which travels up the Guadalquivir estuaries on its way to spawning grounds.
It is an unfortified white wine (Vino de la Tierra de Cádiz), made with Palomino Fino grapes from albariza soils (Tosca Cerrada to be precise). Barbadillo is in the process of certifying 25 hectares of its own vineyards for the harvest of 2022. However at the moment they've worked with two growers who have been involved in organic grapes for a long time. They will continue to be part of the Barbadillo plan in the future. The first sit is close to Sanlúcar and has 35 year-old vines (oganic since 2003). The second plot is on the crest of a hill towards Trebujena with 25 year-old vines (certified since 2008).
The wine has been fermented at 17°C with natural yeasts in stainless steel and was aged for four months on the lees before bottling early 2020.
Sábalo 2019 – 100% Palomino Ecológico (13%, Barbadillo, 5500 btl.)
Nose: complex and rather coastal, with medium intensity. There's some ripe yellow apple, loquats and a lot of mineral notes. Hawthorn. Hints of sandy beaches. A nice touch of citrus acidity underneath, as well as some herbal notes from the lees.
Mouth: nice acidity (often lacking a bit in Palomino whites) but also a surprisingly rounded, glyceric texture. Hints of peaches and stewed apple, making it come accross as slightly sweet despite being a dry wine. Later the drier, chalky minerality comes back, with a very light salty edge.
Availability: quite limited this first vintage, but it's nice to see some bottles have been exported to the UK, Belgium, the Netherlands and other countries. Around € 9 from Barbadillo direct, closer to € 15 – 17 in other countries.
Summary: Sábalo is a nicely gastronomic white Palomino wine, with a slightly rounder and juicier character than most of the others in this category. A great wine already, showing a great future for the organic evolutions at Barbadillo.